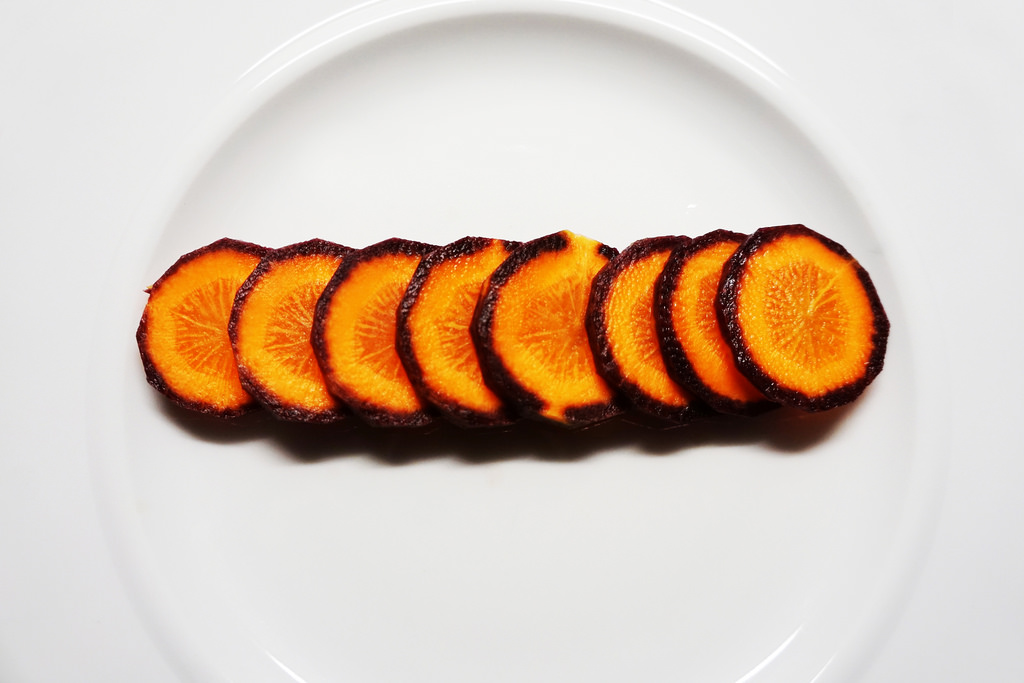 Dear Fabian and Becky,
Hold the zucchini. Or any type of squash for that matter. I'm not technically allergic to squash, but it gives me the creeps.
Thanks so much for inviting us to dinner at your apartment next Saturday. Steve and I are truly looking forward to your "June Moon" menu. A clever theme—you know how I adore a good clean rhyme! How kind of you to ask if we have any food allergies or dietary restrictions. Not every host bothers to inquire, and, after several recent trips to the emergency room (following meals at the homes of former friends)—we welcome your concern. You may have heard that South-North Airlines refused to let us fly last week simply because we complained about pretzel dust in the air. The incident was humiliating for poor, asthmatic Steve, who did not for one second enjoy being hog-tied and carried off the plane by security thugs. The sound of his wheezing still haunts me.
Potato chips are fine, as are GMO-free, organic Doritos (but not the Nacho Ranch flavor). We'll discuss dip later.
Like most folks in our culinary circle, Steve and I follow a gluten-free, peanut-free, dairy-free, half-pescatarian, low-sodium, no sugar, vegan diet, except that Steve occasionally eats onion bagels and medium rare roast beef. I enjoy a donut now and then (rainbow sprinkles, please), but for the most part, I avoid all grains. I'm allergic to anything bland or boring, so  forget about rice, unless it's the rare purple type found in the part of the Maldives that is not yet underwater. Purple rice (served on ivory china) dances off the plate when combined with root vegetables. No carrots, though—Steve hyperventilates and has "bodily fluid" issues when exposed to anything orange. Orange is the new death, at least for Steve. I've been told he is not alone.
A word about plate design: I like my rice choreographed. No overlapping, please, and make sure the grains are all facing the same direction, west to east, if possible. Poorly arranged food can trigger rage, depression, and the gag reflex. Why take the risk?
And speaking of creepy, I can't abide dried fruit, wasabi nuts, or anything in the "pudding" category. I'm not a picky eater, but I have my limits.
Most vegans refuse to eat fish, but, outliers that we are, we'll occasionally dine on eel or steelhead trout, as long as it's cooked in a wood-burning stove at precisely 483 degrees, Fahrenheit. Don't try to get by with charcoal—that sneaky Sally Sutherland served us charcoal-baked eel last May and I ended up with spontaneous conjunctivitis, hair loss, and an infected gall bladder. All of this happened before dessert—a mousse of chestnuts and air that made Steve's head blow up to the size of a pumpkin. That was quite a night. Steve and I, side by side in the ambulance, clinging to life, cursing Sally Sutherland, and swearing we would never again eat eel. Sad. Sally ruined eel for us for at least nine months. The lawsuit should bring us some comfort.
Note: Pumpkin—orange!—is also a no-go.
Really, is there a person alive who can tolerate chestnuts? I think not.
Crispy Duck is okay for Steve (another vegan exception!). I refuse to eat the "cute animals"—duck, lamb, or rabbit. But I will gladly slurp down that yummy Hoisin sauce, as long as it is MSG free. In 2013 I suffered from MSG-induced leg paralysis. The restaurant, Ho Ho Fu on the Upper East Side (now out of business), blamed my inability to stand on the two bottles of Riesling I consumed with the meal, but paid experts later testified in court that my hoisin-induced MSG levels were "off the charts."
Steve likes Diet Dr. Pepper and I prefer to drink Mr. Tom's Bloody Mary mix with Absolut vodka, once the wine has run out.
You might be thinking we're complicated, but we're not! Just last week Bruce and Gladys served a divine Sunday brunch. Except for Steve's projectile vomiting (caused by a hidden piece of yam in what was supposed to be an orange-free dining experience) we very much enjoyed the selection of gluten-free, vegan delicacies alongside the roast beef, eel, and rainbow-sprinkle donuts on the bountiful buffet. Too bad Steve's overly-enthusiastic spewing caused the other guests to flee earlier than planned—they seemed like nice people, especially the Bolivian taxidermist (we can gossip about him when I see you—tightest pants ever). Anyway, I suspect Steve ruined Gladys's beautiful Swedish table linens, but she has only herself to blame. Everyone knows Steve suffers from yam intolerance.
Egg whites are fine, but quail eggs only.
Please, whatever you do, NO BREAD BASKET ON THE TABLE. This is very important. Steve has psychotic episodes when he senses an overabundance of carbs. A few months ago at Chez Norman (Michelin two-stars, so they should have known better) Steve attacked the basket, dug out the inside of a baguette and rolled the dough into tiny balls. This would not have been so bad, but he stuffed the bread balls up his nose and almost died of carb asphixiation. I rode next to him in the ambulance. Steve sneezed (what a mess that was), we veered into an Uber car, and I dislocated my shoulder.
When you see the cast on my arm on Saturday, please don't mention the carb incident—Steve still feels guilty.
You're probably aware I only have one eye—Lisalotte Lux threw a fork at me several months ago after I complained about her pesto. I told her about my pine nut intolerance, but she said she forgot. Forgot? Those hives felt like hamsters crawling up my butt. I refused to suffer silently, so I spoke up. Lisalotte got pissed and threw the fork. End of story. End of eye. Lisalotte has a few years remaining in her jail sentence, plenty of time to reconsider her pesto recipe.
Please note: because I'm half-blind, I prefer my meal to be visually balanced. Diligence can be a matter of life or death for me, and I can't very well patrol my plate if I can't see it. Candlelight? No, thank you.
French onion dip is fine. So are grilled raspberries, truffle enchilladas, and deep-fried baby asparagus (only the white kind, not the green!).
Steve will tell you he can eat pork rinds, but don't listen to him.
Looking forward to Saturday! Let me know if we can bring dessert. My shoulder is still healing, but I can manage carrying a donut or two.
Hugs and kisses!!!
Kiki (and Steve)
*****
Note from Robin: A special shout-out to Drori Mondlak, Karolina Strassmayer, and John Goldsby for their culinary inspiration.
Robin Meloy Goldsby is a Steinway Artist. She is the author of Piano Girl; Waltz of the Asparagus People: The Further Adventures of Piano Girl; and Rhythm: A Novel.
New: Manhattan Road Trip, a collection of short stories about (what else?) musicians. Go here to buy Manhattan Road Trip!
Sign up here to receive Robin's monthly newsletter. A new essay every month!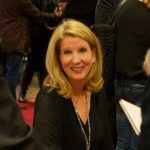 robingoldsby-de
Robin Meloy Goldsby is the author of Piano Girl; Waltz of the Asparagus People; Rhythm; and Manhattan Road Trip. She has appeared on National Public Radio's All Things Considered and Piano Jazz with Marian McPartland. Robin is a Grammy-nominated lyricist and has received a Publishers Weekly Starred Review for her book, Piano Girl.. A Steinway Artist and cultural ambassador with artistic ties to both Europe and the USA, Robin has presented her reading/concert program for numerous women's organizations and embassies worldwide.
Characterizations: funny