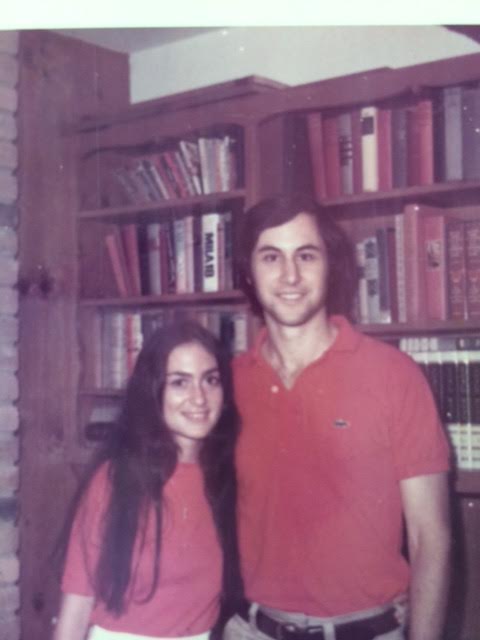 "You know I almost didn't ask you out", said Bob. We had been dating six days, were in bed, post-coitus. "A guy named Dan Pfau told me you were a tease." "Who is this guy to call me a tease (since I, obviously, am NOT!), and how do you spell PFAU?" I queried, quite upset with the whole conversation. I was entranced with Bob and really astounded that some guy I didn't know was spreading false rumors about me. This was sophomore year at Brandeis. I couldn't help it if guys projected their fantasies onto me.
I told my suite mates the story. Some knew this guy, Dan Pfau, and described him as dark-haired, about 5'10". They had described half of campus. They promised to be on the look-out and we spent much of the rest of the school year looking for him. A friend finally pointed him out to me toward the end of the year, walking by. He lived in my quad, was in the back shooting hoops while I sunned myself in a skimpy bikini during exam week. I'll show HIM! I didn't bother to put on my cover-up, but flounced past him on my way back inside. Harumpf! I think he noticed.
I continued to date Bob, on and off into my junior, his (and Dan's) senior year. I took more notice of Dan. He was quite cute and smart. Bob would graduate at the semester, so I began to think about my future. Dan was on my list of eligible men.
At the beginning of November, 1972, I had opening night for "Guys and Dolls". I played Sarah Brown, the Salvation Army lass. It was also Casino Night, some sort of fundraiser at the Student Union and Dan was a dealer. He wore a tuxedo with a blue ruffled shirt and looked uncommonly handsome. We both went to dinner early in the Union, as I had early call for my show and he had to be ready for the black jack tables. By that point we had been introduced properly and talked a bit. We'd had brunch one Sunday morning and I had thrown him for a loop when I asked him why he had called me a tease (he had heard from someone else…the rumor mill grinds on).
But that night, we had dinner together with a few friends. I was smitten. I came looking for him after the show. A friend's father took a group of us out for pancakes. Dan went to meet a girl. I asked Barbara about the girl: "Old girlfriend or current?" Barbara's boyfriend lived with Dan off-campus and told Dan that I was interested.
Word passed. We had a first date; swimming and sauna at the school pool. On my birthday, December 10, Dan showed up at my dorm with a bottle of perfume for me. Bob gave me nothing. I still have the empty bottle in a bottom drawer of my bureau.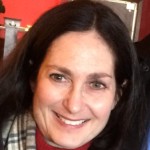 Betsy Pfau
Retired from software sales long ago, two grown children. Theater major in college. Singer still, arts lover, involved in art museums locally (Greater Boston area). Originally from Detroit area.
Tags: tease, PFAU, Brandeis
Characterizations: been there, right on!