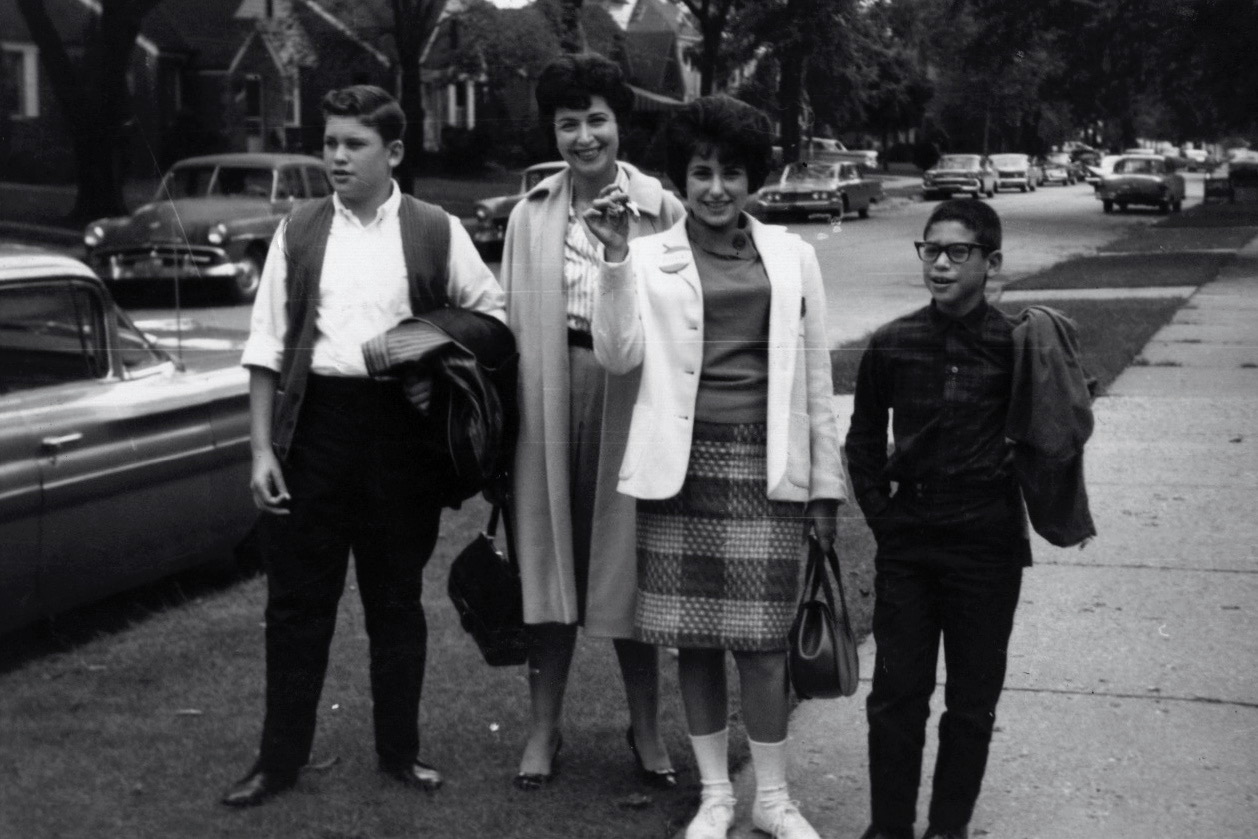 I had my first accident before I even had a driver's license. Armed with my learner's permit, I cautiously drove a few blocks to the A&P with my mother. When, we arrived, she pointed to a spot and told me to pull in there. I did, but I also bumped into the car in the parking spot next to mine. Tears began to flow, but Mom, in her infinite wisdom, calmly told me to back up and try again. I did even more damage backing out, at which point the lesson became how to write a note and leave it under the windshield of the car I dented – twice.
We never made it into the market, but nevertheless, Mom persisted. She wanted me to drive home. But there was no way I was going to attempt to drive again. At least, not without formal instruction.
Growing up in the Motor City, my father believed he needed to buy a new GM car every two, or at the most, three years. The thinking was to trade the car in before it developed any problems that would require repairs. Also, having a new car was the symbol of a successful businessman. Here I am pictured next to one of Dad's cars.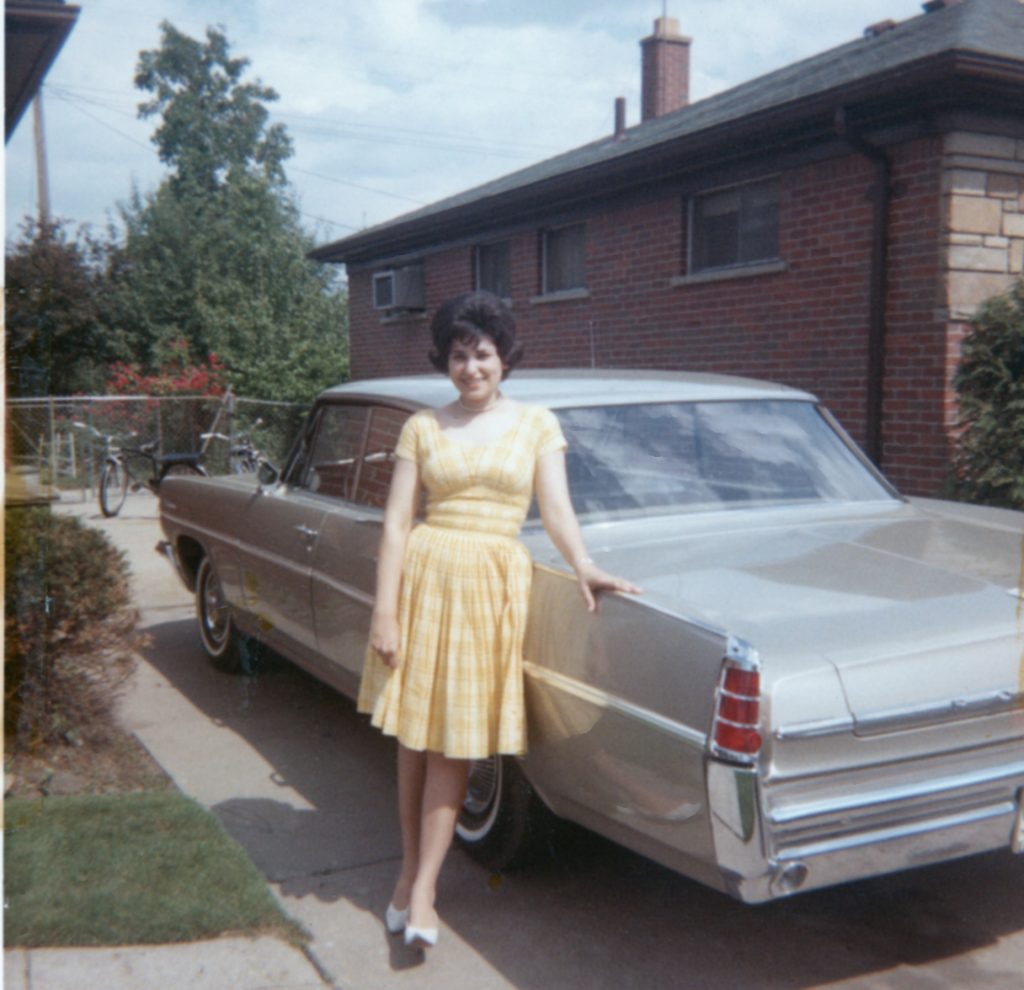 Of course, I was never allowed to drive any of Dad's cars.  But Mom's car, well that was a different story. After we moved to the suburbs, a car became a necessity. My mother acquired her first of a string of used cars in the mid 50s. The one I remember best and associate with my first accident was a white stick shift Nash Rambler. You know, the one made famous by The Playmates in their 1958 classic hit song Beep Beep.
My parent weren't great believers in lessons. If I took them, I took one set to learn how to do something well enough to survive. Thus, six swim lessons at a local pool were good enough to prevent drowning and a handful of ice-skating lessons at the public rink ensured I wouldn't fall and break something. When it came to driving, the group lessons at my high school were fine.
I'm sure my father taught my mother how to drive, and now she would teach me. After the fiasco at the A&P, we waited until I had passed my test. The test consisted of driving around the block, all right turns, and pulling into a parking spot. I pulled in so close to the car next to me that my mother had to back out so I could drive home. At least I didn't dent a car this time, and I guess back then, this fine performance was good enough to earn a driver's license.
Mom taught me to navigate via landmarks. Turn right after the bagel store. Make a left at the traffic light before the bowling alley. Never parallel park, and stay off all expressways. My driving was limited to running errands for her. Once I was off to college, I didn't drive again for many years.
After moving to Chicago, and during the early years of my marriage, there was no reason to drive. I didn't have a car and it was easy to use the El or have my husband drive me places. Ironically, my brother-in-law owned a driving school and I did take enough lessons from him to pass the Illinois test. But aside from my comfort zone of using our family car to buy groceries and drive within a few miles of our apartment, I was happy to rely on my husband or public transportation for longer trips.
Like my mother, moving to suburbia and having kids meant I needed a car. After taking my young kids on a bus to the public library and being unable to find a bus to take us home, I knew it was time. I would have to get a car and start driving for real. Thus began my series of family-friendly station wagons and vans. But none of this made me a great driver. My kids can attest to that. Our Chevy Astro van, a box on wheels, went over many curbs negotiating right turns.
By necessity, I learned to parallel park and I'm pretty decent when I'm driving on familiar roads. But driving by landmarks without any idea of what direction I was headed (other than if I could see Lake Michigan ahead of me, I was going east) made me an anxious driver. GPS navigation made it possible for me to arrive at my destination eventually, and if pressed I will use the freeway, but I'm still uncomfortable behind the wheel beyond the things I learned from my mother's driving lessons: Stick to the route you know. Don't change lanes, i.e.: drive in the right lane if you will be making a right turn. Pull over if a car is coming toward you on a side street. Dents and scratches are inevitable.
In the Playmates's song, the little Nash Rambler passed the Cadillac going 120 miles per hour because he couldn't get the car out of second gear. That would be me. Yes, I learned to drive and spend a lot of time behind the wheel. But before I have to take a road test for my next renewal, I may just sign up for a few more driving lessons. Beep beep.
I invite you to read my book Terribly Strange and Wonderfully Real and join my Facebook community.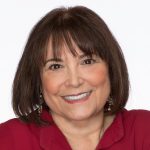 Laurie Levy
Boomer. Educator. Advocate. Eclectic topics: grandkids, special needs, values, aging, loss, & whatever. Author: Terribly Strange and Wonderfully Real.
Characterizations: been there, funny, right on!, well written