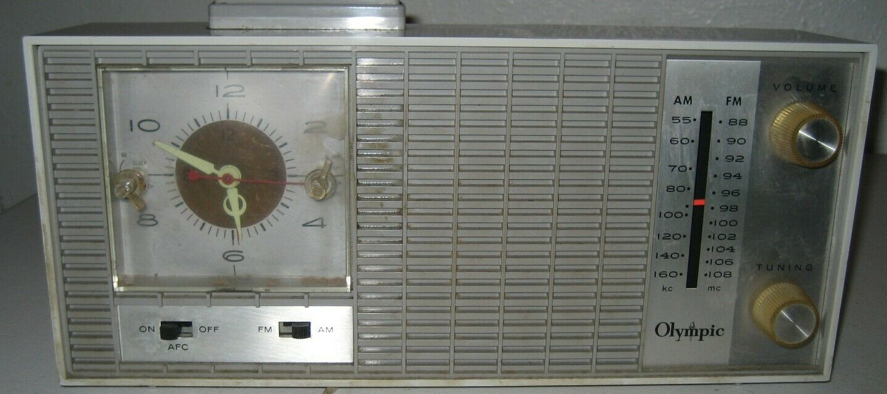 Like any self-respecting teenage girl, I listened to Top 40 radio incessantly. As someone growing up in the shadow of Motown, of course, I loved that music, but listened to it all, and think the mid-60s were a remarkable moment in time; Motown and British invasion music flourished side by side. They couldn't be more different, but they were both wonderful to sing along to and particularly to dance to. I had a clock radio on the night stand between my twin beds. It looked similar to the one in the Featured photo. I found that I couldn't listen to music while doing homework (I couldn't concentrate on my studies; I wanted to sing along), but as soon as I was finished, on came the radio so I could listen to all the tunes. I propped myself up on the floor between the beds and played solitaire, or danced to the music in front of the mirror above my dresser.
On June 6, 1968, the news of Bobby Kennedy's assassination blared from my clock radio and stirred me from slumber. I pulled the covers over my head and sobbed. My mother came in to find out why I wasn't up yet. I could barely get out the words, "They got Bobby too."
I loved to dance, so whether a tune was dance-worthy was important to me. I learned all the dance crazes of the moment. We practiced during Home Ec while we waited for our food to cook. Someone brought in a transistor radio which we were allowed to turn on during this waiting period. I learned the Freddie, the Mashed Potato, the Boog-a-loo, the Hully-Gully, the Jerk, the Shimmy, the Swim; yes they all had funny names and athletic moves that our partner might mirror, or we'd just go off with our girlfriends. I dated a bit, but didn't really have any serious boyfriends until college. I just liked to dance and would prance around my bedroom, or with a girlfriend on a sleepover, while listening to her radio which looked similar to mine.
Heartbreak was always a popular theme and I was a sucker for all its forms. I remember a sleepover at my friend Marcy's one night, probably in 9th grade. We obsessively listened to the Shangri-La's "Walking in the Sand" (though it was from 1964 and this night was later, so either she had the 45, or we listened to an oldies station – did such a thing exist at that time, I wonder). We danced to it, lamented with it; it somehow spoke to our young, tender hearts.
That 9th grade year (1966-'67), Marcy and I, with other friends, attended the Spring semi-formal as seen in the following photo. It was called the Girl's Lit Club Dance, since it was sponsored by that club. By my senior year, I belonged, but was never sure what they did, as I was too busy with the plays to attend any meetings. Marcy was dating her guy, as was Debbie, the other girl in the photo. My date was the younger brother of one of the boys. He was just a friend. But we all had a nice time and danced to the hits we heard on the radio that season.
As the years progressed, my taste in music turned to the folk singers and troubadours like Carole King, James Taylor and Peter, Paul and Mary. I listened to FM radio, but still certain stations dominated the airwaves.
In college I had an alarm clock and separate radio, set up on the built-in set of drawers. I used it exclusively to listen to music. Rod Stewart always seemed to have a hit song at the beginning of each school year. I loved it as he wailed about Maggie Mae.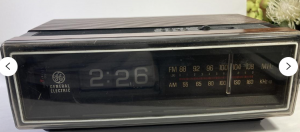 When Dan left his first job, in 1977, he was given this exact clock radio pictured above as a farewell gift, but someone stuck the company logo inside the frame as a reminder of the company he was about to depart. That clock was on our nightstand for years (it later wound up on my home office desk until its final demise). The president of Pilot Executive Software, my last job before having David in 1985, had worked for GE. He lived a few blocks away from me and came over to help me load the 40 pounds of computer equipment I carried to meetings to demonstrate our product (we needed a special graphics card in the PC, which was then placed in a specially padded suitcase). I could get it out of my car and onto a wheeled carrier, but not lift it up, into my car, so if Dan was out of town, Tom would do it for me. The first time he came over, he made a bee-line to that clock radio (our condo wasn't very big and the bedroom was visible from the condo entrance). He had been the executive in charge of manufacturing it and was delighted to see it in use.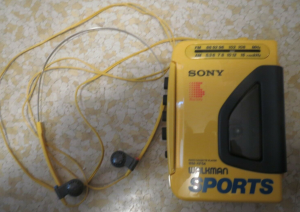 And speaking of Pilot Executive Software, I worked there from October, 1984 – September, 1985. They were located in downtown Boston. We lived in the Back Bay at the time, about a 4 mile walk to work. I became pregnant about six weeks after joining the company, but still walked to work on days when I was in the office. Like many women at the time, I put my heels, small purse and important files in a canvas bag, slung over my shoulder, put on sneakers, plugged my earphones into my Walk Man radio and listened to tunes or news as I walked up Beacon Hill, then down into the Financial District to work. As I grew larger and larger (and, being quite petite, I had no where to go but OUT, so I grew very large), my pregnancy pantyhose, started to droop. I'd stop at the Parker House, pop into the Ladies Room, hike them up and continue on my way. On my way home one day, I saw a crowd gathered outside the hotel. I dimly noticed someone, walked a pace or two, turned back and realized they were fussing over Julian Lennon, who did look remarkably like his father.
Now we have this Bose wave radio both in Newton and on Martha's Vineyard on our night stands. I listen to classical music, if I listen to music at all, but most of the time, I use it to listen to CDs, or just as an alarm clock, though our iPhones do that job too. We had one stolen during a massive renovation on Martha's Vineyard in 2003 (certainly one of the crew did it, but couldn't prove it, so we let it go). We bought a cheap-o, non-Bose version for use in the sunroom. Unfortunately, it is no longer working. Even the display is no longer visible. I wanted to buy a good one last summer, but they are no longer available in white and black just wouldn't look right in that room, so I'm stuck.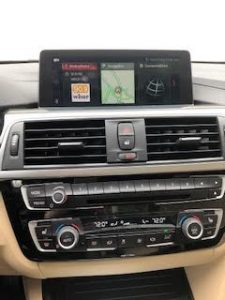 Now, while driving in my car (which is the only time I listen to the radio), it is always tuned to WBUR, the NPR station broadcast from Boston University. I have that station preset for both home and on their Cape and Islands affiliate. I stay up with the news in a very detailed way through their programs and enjoy On Point, Fresh Air, Radio Boston, All Things Considered, and whatever I happen to pick up that day, though I tend to drive short distances, so rarely get to hear an entire program. No more Top 40 for me. I don't ever know the musical guests on Saturday Night Live. Now, I'm a relic.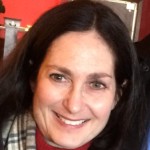 Betsy Pfau
Retired from software sales long ago, two grown children. Theater major in college. Singer still, arts lover, involved in art museums locally (Greater Boston area). Originally from Detroit area.
Characterizations: right on!, well written