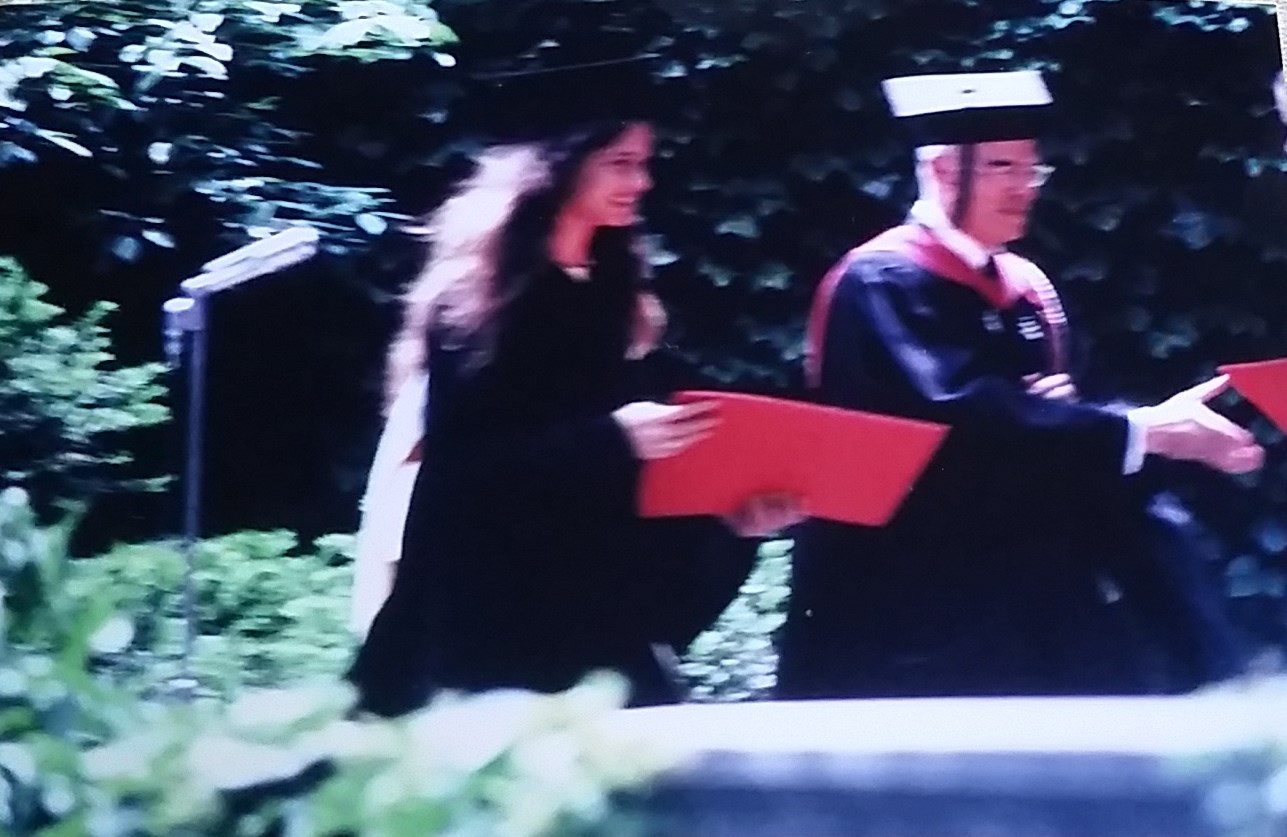 Before I start my own story, I have to explain how this prompt, College Majors as Career Gaugers, came about. I subscribe to a listserv of members of the class preceding mine at my alma mater, which actively discusses myriad topics on a daily basis. A few months ago, somebody posed the question: did your college concentration have any bearing on what career you ended up pursuing? (At our alma mater one's field of study is called a concentration rather than a major. No idea why.) Lots of people responded, and the answers were so fascinating that I realized it would make a great prompt for Retrospect. The email string was called Concentrations and Careers, which has a nice alliteration to it, but to make it universal, I knew I had to use the word Majors instead. Majors and Careers didn't cut it. So I turned to fellow Retrospecter and college pal John Shutkin to come up with a clever title. He suggested several that I won't repeat, but he did have the great idea of rhyming Majors with Gaugers. I wasn't sure at first – what if people read it as GOUGERS instead of GAUGERS? But the idea grew on me, and my two co-administrators gave it the thumbs up, so here we are. I know Gaugers is a weird word – what's that U doing in there? Etymologists, please discuss.
As for me, if I had gone to college at any time other than the late Sixties, I would have picked English as my concentration. Reading novels and talking about them is one of my favorite things to do – that's why I am in two book clubs now. But then 1968 happened. After graduating from high school, I worked for the McCarthy campaign, went to Chicago for the Democratic Convention, got teargassed, and then (as I have written in other stories) went to college to learn how to be a revolutionary. The Government Department seemed like the best place to do that. So I became a Government concentrator – which would be called a Political Science major anywhere else.
I didn't think too much about career goals, other than revolutionary, for a while. By junior year, I began to have aspirations of going into politics, maybe running for office myself. Subverting the system from within. In order to do that, I felt like I needed a credential of some sort, so I could say I was a something (lawyer, urban planner, policy analyst, whatever). Senior year I took the LSAT and the GRE. I got fabulous scores on the GRE, and mediocre ones on the LSAT (hmm, should that have told me something?). I definitely wanted to take some time off before going to any kind of graduate program, because I was tired of being in school, so I didn't apply anywhere that year. After I graduated, I got a job with the US Department of Transportation. They were looking for an economist or an urban planner, and I was neither, but they hired me anyway, and I stayed there for two years, studying things like Personal Rapid Transit in Morgantown, West Virginia, and a new transit system planned for the Bay Area called BART.
When I realized there wasn't much of a future for me at DOT, I decided the next step was law school. I didn't intend to practice law, it was just something to give me credibility when I ran for office. That was still my plan. But by the time I finished three years of law school, I realized two things: I didn't want to subject myself to the rigors of running for office (especially in the post-Watergate era when everyone was looking for scandals), and I actually found some aspects of the law interesting. So, much to my surprise, I ended up with a thirty-year career as a lawyer, mostly at the California Attorney General's Office, with a brief detour at the Agricultural Labor Relations Board. It had absolutely nothing to do with the Government courses I took in college. So while it may have been predictable that a Government concentration would lead to being a lawyer, in my case it really wasn't a career-gauger.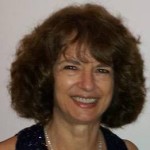 Suzy
Characterizations: well written