I am one of the few people I know that's major, chemistry, actually matched my career.  My college, San Jose State University, had both a BA and BS degree in chemistry.  The difference was the BS required German or Russian and the BA required a minor.  My minor was biology, and my first job was at a pharmaceutical company.  I was hired because I had both chemistry and biology knowledge.  About half way through my career, I got down sized and ended up in an aerospace company, doing work on the chemistry of high performance composite materials.
Chemistry major with a chemistry career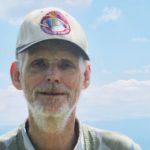 Joe Lowry
I was a child that moved so often, (8 elementary/middle schools) and finally went to to high school in Arroyo Grande California. I ended up at San Jose State University graduating in Chemistry, minor in Biology. Got married, and had two sons. Unfortunately, my wife passed 35 years later. I worked initially in the pharmaceutical industry. After being down-sized, I ended up in the aerospace field, working on satellites. I still live in the San Francisco Bay Area.
Tags: Career, chemistry