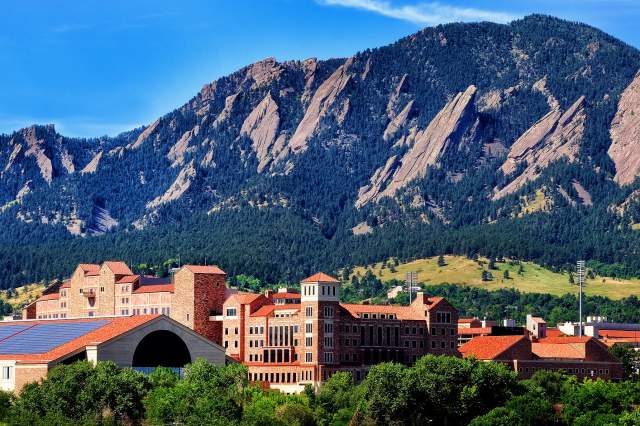 The evening I sneaked into the Neil Young concert on the campus of the University of Colorado in 1971 and heard him perform "Sugar Mountain," it never crossed my mind that this event would become the centerpiece of an essay I would write about "retirement," over fifty years later.
As we stood there, very excited to have busted in without tickets, Neil Young was joking about "Sugar Mountain," a song that he told us had too many verses.
I can no longer remember which two or three people were with me when we made it through the police lines and then up into the balcony of the performance hall.  Probably Sally was one of them–a petite, blonde Jewish friend who had gone to my high school in Indiana and had offered for me to stay in an extra bed in her dorm room for the week. Lucky for me I had been good in French. Sally was a class behind me in school. Our school had over 800 students per class, and even though we were members of the same Reform synagogue, I really wouldn't have known her at all, except that a French teacher recruited me as a volunteer to help teach the third-year French class at North Central High. Sally had been one of my students for a semester, one who had helped to make the job fun.
Now it was four years later. I had been suspended from college after my junior year at Harvard due to my involvement in disruptive protest activities. I was making a tour of the West by thumb, but because it was the dead of winter, I had begun the trip with a long train ride from Chicago to Denver. Boulder—and more specifically, Sally's dorm room—was my first real stop.
With whoever joined me outside the concert hall, we had been milling around for well over an hour with a crowd of a couple hundred people—mostly UC students—who didn't have tickets to enter the venue. Over the course of the evening, as the concert moved to its intermission and beyond, there were only a few dozen of us, no longer hundreds.  It was January, after all, and not that comfortable standing outdoors after dark. As the hall was apparently no longer so crowded, there must have been word passed to the security detail (perhaps from the office of the Fire Marshall?) that they needn't be too strict on interlopers. Because someone in our crowd walked on in past a few relaxed cops, and then somebody else. And pretty soon, my friends and I and whoever was left outside just moseyed on into the hall. There was a stairs to the balcony and we all headed up that way. It was standing room only, but we could all see just fine.
As we stood there, very excited to have busted in without tickets, Neil Young was joking about "Sugar Mountain," a song that he told us had too many verses. He said he would have to cut some of them out before he recorded it, and then he sang us a whole bunch of the verses. He seemed to find humor in his own lyrics; his whole attitude toward the song was that he was singing it as a kind of joke. Even though, on their face, the lyrics were not funny.  In spite of his self-putdowns, I loved the song, especially the chorus. "Oh to live on, Sugar Mountain, with the barkers and the colored balloons. You can't be twenty on Sugar Mountain, though you're thinkin' that you're leavin' there too soon…you're leavin' there to soon."
From what I can read on the Internet, he didn't put the song on an album until six years later, in 1977. But he had already used it as the "B side" for "Cinnamon Girl" in 1970, so apparently he did not detest the song. Speaking of B-sides, I didn't remember ever knowing that soft-rock singers like Neil Young even released singles. By then,all I recall is album-oriented rock. Seeking further background, I found this statement from the balladeer on the Internet:
"At first I wrote 126 verses to it. Now, you can imagine that I had a lot of trouble figuring out what four verses to use… I was underneath the stairs… Anyway, this verse that I wrote… It was the worst verse of the 126 that I wrote. So, I decided to put it in the song, to just give everybody a frame of reference as to, you know, what can happen. What I'm trying to say here, by stopping in the middle of the song, and explaining this to you, is that… I think it's one of the lamest verses I ever wrote. And it takes a lotta nerve for me to get up here and sing it in front of you people. But, if when I'm finished singing, you sing the chorus 'Sugar Mountain' super loud, I'll just forget about it right away and we can continue." In the concert review that displays this quote, it says he follows it by singing this verse:
Now you're underneath the stairs
And you're givin' back some glares
To the people who you met
And it's your first cigarette
Everything about that paragraph seems uncannily reminiscent of the night I heard him. It must have been a kind of "shtick" he developed as he presented that song. He definitely sang that exact verse, chewing on the words, "it's your first cigarette " and provoking a hall full of laughter, mostly because he was laughing about his own lyrics.
Why should this recollection become the centerpiece of an essay about being retired?  Because it's too late for me. "You can't be twenty on Sugar Mountain." You can't be seventy or seventy-three (my current age) either.
It's too late for me to think about my first cigarette. I proudly managed never to smoke one my entire life (the tobacco-laden ones, that is), even though my high school debate partner, Dan Goodman, strongly urged me numerous times to try one of his. If I smoked one now, it would indeed be my first. But that is one top that is never going to spin.
What about encounters with carnival barkers or colored balloons? well, I can still enjoy them, but not with the childlike innocence the song memorializes.
If I had any inclination to head off to Sugar Mountain, the thought of explaining it to my wife would be enough to hold me back. She thinks I consume too much sugar already.
Busting into a concert where I don't have a ticket (even if the security detail is pretty lax)? That's another refrain that I won't be singing anymore.
Oh, to live on Sugar Mountain?
"It's so noisy at the fair/But all your friends are there."  No. Preparation for a "final farewell" is more common among friends lately than notions of attending a noisy fair.
"There's a girl just down the aisle/Oh to turn and see her smile." Not for me.  The thrill of meeting someone new like that is for the next generation, and the next. Seeing my grandchildren smile? That's a thrill I treasure.
Sugar Mountain no longer beckons. But many sweet memories call to me.  To recapture them brings great satisfaction.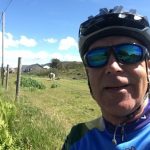 Dale Borman Fink
Dale Borman Fink retired in 2020 from Massachusetts College of Liberal Arts in North Adams, MA, where he taught courses related to research methods, early childhood education, special education, and children's literature. Prior to that he was involved in childcare, after-school care, and support for the families of children with disabilities. Among his books are Making a Place for Kids with Disabilities (2000) Control the Climate, Not the Children: Discipline in School Age Care (1995), and a children's book, Mr. Silver and Mrs. Gold (1980). In 2018, he edited a volume of his father's recollections, called SHOPKEEPER'S SON.
Characterizations: moving, well written