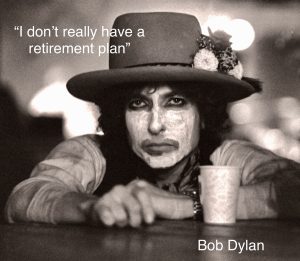 When I was 16, my parents told me to get a job.
"Musicians don't retire; they stop when there's no more music in them"                                                                                                  Louis  Armstrong
I was horrified and demanded to know why?
"you must learn to be responsible and
furthermore pay for room & board"
I proposed a one-day-work-week to meet my 'responsibility.'
I didn't win.
My first jobs were my favorites –
A local pool's locker girl, a stint on a hot dog truck,
McCory's jewelry counter sales girl in downtown Newark.
Meanwhile, my fun at night became serious.
Boyfriends dominated the scene, 
my reading material changed, the rock world exploded,
protesting the Vietnam war took center stage.
Now I sought employment to pay for things, like typewriters,
ink, paper, posters, writing supplies to fuel our anti war dissent, 
our kitchen made pamphlets we gave to the public in Time Square.
For years afterwards I stayed at that court clerk's job
until I married and had kids.
Fast forward to a teaching career until my retirement in 2015.
Finally, back to the beginning.
Before the powers to be sentence us to what is or what is not,
to who we are, who we should be,
to all the room & board Barbie models they extol.  
Here I am every bit of 15,
inside an avatar I adore, inside the aging actress
who still dwells happily in her clockless garden,
filled with freedom stories and perfect sound.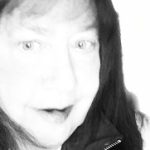 pattyv
Characterizations: well written