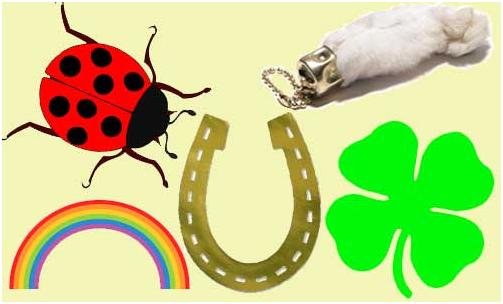 Superstitious? Who me? No way!
Superstitious? Who me? No way!
As a kid, I had a lucky rabbit's foot, searched for four-leaf clovers, and always, always held my breath when we were driving past a cemetery. If I spilled any salt, I threw some of it over my left shoulder. I knocked on wood or crossed my fingers for good luck. I had my own lucky horseshoe, with my name on it, and knew that it had to be hung with the open end up, so that the good luck would not spill out. I worried about bad things happening on Friday the 13th, so I always tried to be extra careful on that day. I had certain clothing that I wore for luck when I had a test in school.
Then there was the whole protocol involved in wishing, because your wish would only come true if you made it correctly. The wishbone of a chicken or turkey provided an opportunity for two people to wish as they pulled it apart, but only the one who got the larger half when it broke would have her wish come true. The wish you made when blowing out the candles on your birthday cake would only come true if you extinguished them all with one blow AND did not tell anyone what you wished for. Wishing on the first star at night was another ritual, but first you had to recite the poem "Star light, star bright / First star I see tonight / Wish I may and wish I might / Have the wish I wish tonight." Finally, the ceremony to ensure a lucky month: on the last night of the old month, the final thing you did before going to sleep was to turn in a circle three times while saying "Rabbit, rabbit, rabbit." First thing in the morning you would turn three circles in the opposite direction while saying "Tibbar, tibbar, tibbar." Important caveat: you couldn't talk to anyone between the two sets of circles or it wouldn't work. I did this every month for years!
And now?
I do still sometimes knock on wood for good luck, although I don't really believe that it has any effect. I will say "we are keeping our fingers crossed" about something good that I am hoping will happen, but I don't literally cross my fingers, and I just view it as an expression that means we are hoping that it will happen. I now think of Friday the 13th as a good luck day, because it was the day that my current husband and I got together back in 1977, but I don't seriously think anything lucky will occur just because the 13th of any given month happens to fall on a Friday. And I don't expect wishes made on wishbones, or birthday candles, or stars to come true.
The one thing I am still strongly superstitious about could be described as not tempting fate by saying how good something is. For example, if we are driving on a route that is often very congested, such as Sacramento to San Francisco, or Los Angeles to Whittier, and there doesn't seem to be much traffic, it is NOT okay to say out loud, "gee, the traffic is moving well." Making such a statement guarantees that there will be a traffic jam within the next few miles. Even though I know, logically, that something someone says inside of one car can't possibly affect what happens on the road up ahead, still, if my husband starts to say something, I quickly hush him, saying DON'T TEMPT FATE! There are many other situations where this superstition applies, but the traffic one is the one that comes up most frequently.
An interesting take on superstition is found in The Roar of the Greasepaint, the Smell of the Crowd, one of my favorite obscure musicals. I saw it on Broadway with my mother when it opened in 1965, and we waited at the stage door afterward to get Anthony Newley to autograph my Playbill. As the title suggests, it is an upside down or backwards look at life (since the real phrase referring to the experience of actors is "the smell of the greasepaint, the roar of the crowd"). Several of the songs from the show became famous, including "A Wonderful Day Like Today," "Who Can I Turn To?" and "Feeling Good," but the song about superstition says that planning for something isn't enough to make it happen, you have to engage in some superstition too. Here are partial lyrics, and a link to Anthony Newley singing the song. If the song sounds familiar, it may be because it was used in episode 5 of the first season of The Marvelous Mrs. Maisel.
It isn't enough to hope.
It isn't enough to dream
It isn't enough to plot and plan and scheme.
Why not wish upon a wishbone,
Pick a four-leaf clover,
Rub a rabbit's foot and
Throw a horse shoe over
Your lucky shoulder?
You'll find before you're very much older
A bit of luck will come your way.
Now isn't that enough to make your day?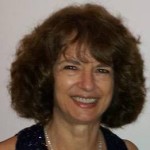 Suzy
Characterizations: funny, well written