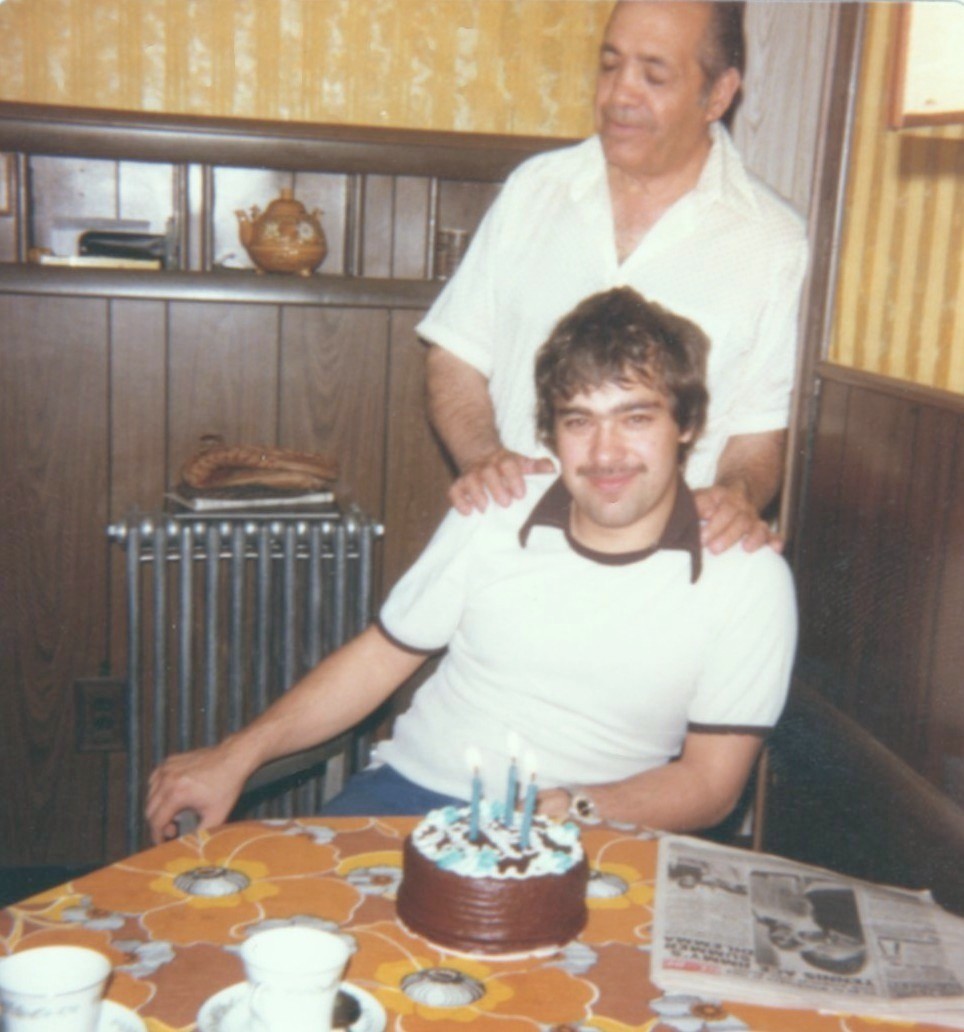 His favorite athlete was Rocky Marciano.
This story only makes sense if you know a bit about my father.
He was born in 1920. His father had owned a livery stable in Hoboken, NJ, so Dad grew up toting hay bales etc, which made him very strong. After Pearl Harbor he enlisted in the Navy. Due to some experience in construction, he joined the Seabees and became a heavy equipment operator, building airstrips in the Pacific theater. He was shot in the knee by a sniper, so for the rest of his life he had a trick knee and got a small monthly check from the VA. He had been, among other things, a light-heavyweight boxer, a bouncer/singer in waterfront bars and clubs on Hoboken's once infamous River Street, a longshoreman, a truck driver and a debt collector…for a loan shark. Even years later, long past his wild days, people who mistook his usual quiet demeanor for timidity learned to their detriment that he was not to be pushed too far. He once decked three guys who had catcalled my Mom at a stop light, and then compounded their error by letting Dad talk them out of their car to discuss it at the next one. His favorite athlete was Rocky Marciano.
He was a tough guy, and not big on verbally expressing emotions.
At fourteen, I took up SCUBA diving. At one point, after I had been diving a few years, my friend Jim took up the sport. At the end of his basic lessons, when he was going to do his open-water checkout dives, he asked to borrow a key piece of gear, a "bouyancy compensator." I had just bought a new one, top of the line and expensive. I let him use it.
After my friend had left, Dad asked me why he had seen someone leaving with my brand-new BC. When I told him, he asked why I had not loaned Jim my old one. I explained that the old one had a leak, which I could deal with, but it might be a problem for Jim. I didn't feel I should loan someone else a piece of dive gear that was causing me problems.
My father stared at me for a few seconds, then smiled, nodded, squeezed my shoulder and said "Dave, you really are a good-hearted kid."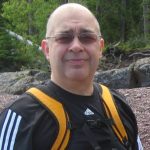 Dave Ventre
A hyper-annuated wannabee scientist with a lovely wife and a mountain biking problem.
Tags: father, son, admiration, pride.
Characterizations: moving, well written