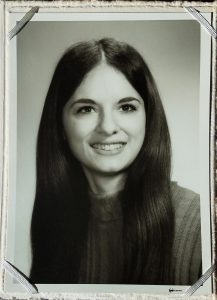 I wasn't going to write, because I thought you had it pretty well together, and you wouldn't listen to my advice anyway.
Dear younger self,
I wasn't going to write this letter to you, because I thought you had it pretty well together, and also you weren't likely to listen to any advice I gave you anyway. But reading what some of my colleagues here in the future have written, I decided to give it a try, to tell you both what I'm proud of, and what you might want to change.
I'm glad you changed the spelling of your name from Suzi to Suzy in ninth grade. Those i-ending names are so 1960s, and will look pretty silly when you are an adult. I'm also glad that when you did use the i, you never dotted it with a big circle or a heart!
When your mother told you in high school that you were pretty, you should have believed her. Your high school classmates may not have thought so, but when you get to college, you will feel like the ugly duckling who turned into a swan!
The attention from boys is nice, but really you shouldn't spend so much time obsessing over them. There are two in particular who break up with you freshman year of college, one in the fall and one in the spring, and you are devastated both times. Neither of them is worth it! Later on you get better in your choices, so I'm glad of that.
Don't listen to your freshman advisor when he tells you to take Nat Sci 5. In fact, don't listen to anything he tells you, he has no idea what he's talking about! Take fun, whimsical classes freshman year, and worry about fulfilling requirements later on. Specifically, take Music 1 freshman year, because it is taught by a wonderful and brilliant professor who will die over the summer, so if you take the course later, it won't be nearly as good.
I'm proud of you for your political activism. You never hesitate to get involved in a cause or a demonstration that seems righteous, and that passion will serve you well all your life.
Ask Doris Kearns to be your thesis advisor instead of Marty Peretz. Marty may have known Gene McCarthy personally, but he does nothing to help you get an interview with him to use in your thesis, and he has very little interest in advising you at all. Doris would be much better. And it turns out that she has a much more successful career than Marty does anyway. Marty's main claim to fame is that he marries the heiress to the Singer Sewing Machine fortune and uses her money to buy The New Republic shortly after you graduate from college.
Before you decide to move to California for law school, give careful thought to whether you want to end up living three thousand miles away from your family for the rest of your life. I know that as a young, single woman this won't seem like a problem, but after you have children, you may regret it. However, the weather is much better in California, so it might be the right decision in the long run.
I'm glad you keep singing. That will sustain you through every period of your life. That, and political activism, and writing.
Good luck!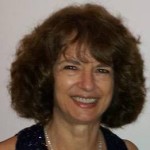 Suzy
Characterizations: funny, moving, well written