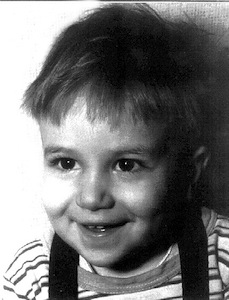 Dear Charlie,
I'm writing to you from a time far beyond your own. Right now, much of your life feels stable, accepted. That's a good thing. At other times, you will be in desperate need of change and you will pursue new worlds and a new life with a ravenous appetite and unquenchable desire.
At still other times, change will roar past you like a rain-swollen river, sweeping everything in its path and threatening to take you with it. But for now, let's concentrate on three chapters in your long life, each so different that you may feel, as one builds upon another, that one life can't possibly embrace them all.
In your first chapter, you won't feel change, because you'll have nothing to compare it to. In it, you will know love and food and shelter and play and music. But people will come to your door, people who you don't know, and they will demand to enter your home. They will ask questions of your mother and father and, although they try to hide it, the fear your parents feel will register with you as shadows.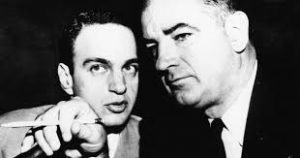 With the shadows will come a sense of despair that makes no sense to you, largely because despair is something that only grownups feel. But you will apply the energy and excitement of childhood to shove all that aside and continue on your cheerful track, despite the inexplicable darkness that sometimes descends on your home like nightfall on the edge of an abyss.
In your second chapter, you will demand change because the accepted world will become unacceptable. At first you will feel claustrophobia and you will begin to push the smothering mediocrity of acceptance away like a child refusing to eat a hated vegetable. And, like a child, you will begin to detect inequities between people and places and events. "That's not fair," you will say, first to yourself.
Watching the impact of these inequities on others will make you feel lonely, even afraid. You will begin to reject aspects of your life — and even your dreams — that seem connected to this cloying acceptance. You will seek out people with voices who point out the inequities that lie beyond your own life but are becoming more intolerable every day.
You will begin to develop a sense of your own power and sense that others, like you, refuse to accept the unacceptable. You will realize with great excitement that you have the power to initiate change of your own, to move into proximity with those like you, and together, you will seek out the tools you will need to — as one person described —bend the arc of history toward justice.
You will meet with opposition from the same forces that met your parents before you, in a time when the fight against poverty, prejudice, and tyranny turned upside down and the forces of justice became the agents of rapidly growing wealth, entitlement, and established power.
But you will have learned your lessons well. Allied with the power of knowledge, the joy of anarchy, and your muscular free will, you will understand that — to stop the violence and the inequity, you will have to fight the post-war hydra, the many heads of a burgeoning hegemony.
You will condemn your skeptically beloved nation as an imperial power, founded by the ruling class of one nation to perpetuate the rule of class and capital in a younger, stronger nation. The romance will remain, you will study the push-pull nature of our touted Constitution, but you will see clear through to the cold steel technocracy that can at one time, shoot rockets to the moon, murder our citizens, and destroy a small agrarian nation halfway around the world.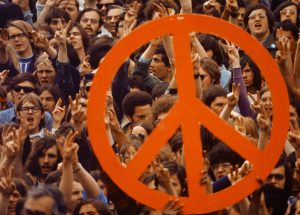 "Yeah, man," you will say. "It's time to tear the roof off the motherfucker," and you will set out to do just that, using the privilege and entitlement of your race, class, and gender to launch a cultural and political resistance and a variegated rebellion against what you define as the Man, the Machine, and the System. But before you enable a revolution, your exuberant resistance and rebellion will crest and crash down, not in destruction, self or otherwise, but in absorption. Your battles will not foment revolution but will survive to saturate society, the courts, and even the laws. You will replant the seeds of racial and gender equality, nurture a new awareness of our environment, and generate alternative approaches to education, medicine, and industry.
In this time, you won't be on the front lines in the same way. You'll find that the adventures you've embarked upon, the battles you've fought, the lessons you've learned — and some you haven't — will move you forward, upward, even downward. You'll have to pick yourself up to continue to live and learn, but your ikigai, a Japanese term meaning the reason you get up in the morning, won't wane.
Your life will become more balanced if not always stable, and you'll add a new mission — to learn to teach what you have learned to others. You'll find shelter in cultural enclaves and you'll be lulled for a time into believing that the road you helped build will continue to broaden. You'll have to be careful here, Charlie. You may grow to rely on your worldly wisdom too much, and you'll develop an easy faith in your experience and analytical powers that may not match reality.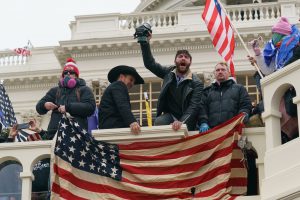 The currents of change will have continued to flow across the landscape, digging deeper canyons and finding new pathways across the plain. The old forces of darkness will not have been annihilated and will survive, stubborn, bitter, and still hungry for the old ways, when privilege gave agency to inequality and power. The environment will become a rebellious force more powerful than any social movement and will rear up against its Anthropocene oppressors.
In this milieu, an unlikely catalyst will arise in the form of an outlandish buffoon who will be easy to dismiss. And, as you well know — in spite of your nation's fetish for celebrity, individuality, and a fixation on leadership — movements are not created by individuals. Movements are created by the many out of need. The buffoon will serve as a lightning rod for the hunger and imbalance that has continued underground — ignorance, racism, and indifference; and above ground — institutionalized greed, hubris, and entitlement.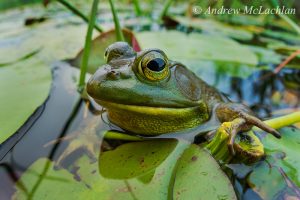 And before you see the end, Charlie, you will see the world, once again turned upside down. But you will not be taken in by false equivalents and you will quickly learn that those who charge the barricades in this new time will bear no resemblance to you when you charged the barricades. And the children of those who once oppressed will, in good faith, answer the call to protect. And so, once again, you will find a new and different reality intolerable, and you will join once again with others who feel the same as you. But this time, you will be part of a broader, more diverse, and more powerful movement for change. One more time, you will nudge the Great Toad of Social Progress down the log, bump by bump by bump.
I'm writing to you from a time far beyond your own.
Charles Degelman
Writer, editor, and educator based in Los Angeles. He's also played a lot of music. Degelman teaches writing at California State University, Los Angeles. 
Degelman lives in the hills of Hollywood with his companion on the road of life, four cats, assorted dogs, and a coterie of communard brothers and sisters.
Characterizations: right on!, well written