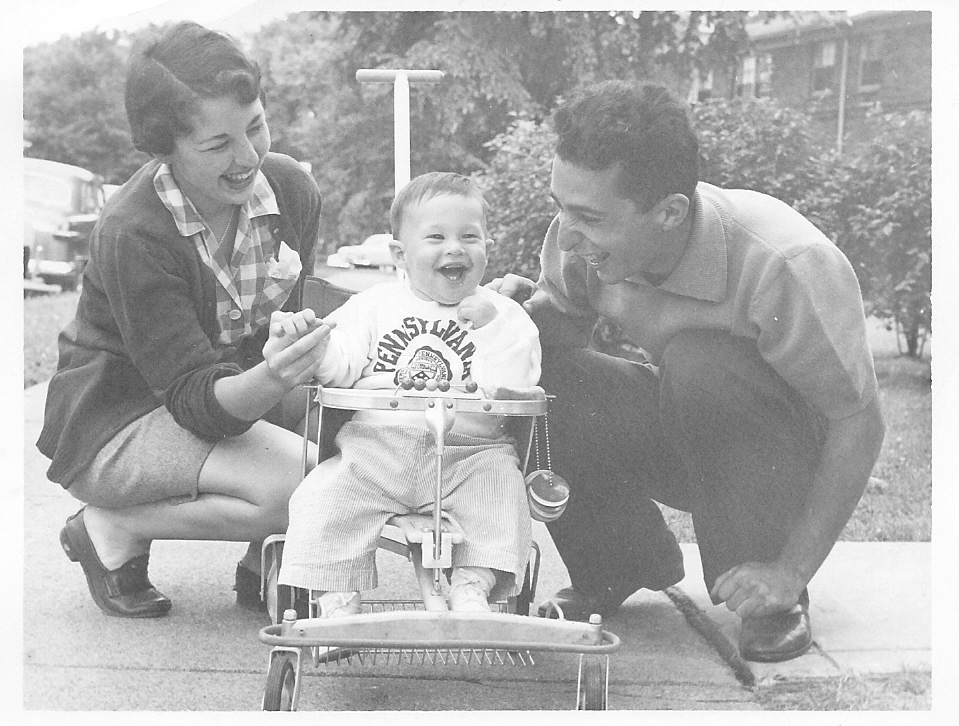 Michigan seems like a dream to me now. —Simon & Garfunkel, "America"
In the photo I am plopped in a stroller and I am laughing, even giggling, probably because my daddy is kneeling on my left, tickling my shoulder, and he is laughing too. It is the fifties and I am wearing the baby Penn sweatshirt I got from my uncle, who would have been in college then. I am exuberant like a one-year-old taking his first stroller ride, and my chubby fingers are squeezed around my mommy's hand as she kneels on my right, and I trust her, and so I can giggle. She also is laughing, and buoyant, because her son is giggling and her husband delighted, the man who told her the night they met that he would marry her, and she wasn't too sure about that, but she waited while he served in the Pacific, and now they are married and laughing and they have this marvelous family. My uncle, visiting from Philly, is snapping the picture, and for all I know he is laughing too, but he holds the camera steady.  Our laughter will last forever, preserved in living black and white more than sixty years later, and what could possibly go wrong?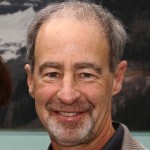 John Zussman
John Unger Zussman is a creative and corporate storyteller and a co-founder of Retrospect.
Characterizations: moving, well written