Mainly I remember my mother's closet as a great place to play hide and seek. It was a big walk-in closet shaped like an L, so you could go around the corner to hide and a seeker might just look in the doorway and not see you. There was also a little door that led into a crawlspace, and I imagined that if you went through that door you could get to all kinds of secret passageways.
My mother had a mink coat, with her name embroidered in the lining. When I was little, I loved it when she put on that coat, which she only wore if she and my father were going somewhere special. I would run my hands up and down her sleeves because it felt so good. Many years later, after she became a snowbird and started spending all her winters in Florida, she realized that she would never again be in weather cold enough to wear it, so she offered it to my sisters and me. Neither of my sisters wanted it, so I took it happily, even though Sacramento winters aren't all that cold. I wore it a couple of times, but then wearing any kind of fur became so politically incorrect that I couldn't any more. I still have it hanging in my closet though, and I can still run my hands up and down the length of it and think of my mother. The featured image is of me modeling it in a photo shoot for my daughter's photography class.
We sold my mother's New Jersey house when she decided at age 93 that she couldn't make the twice-yearly snowbird trek any more. This was not the same house I had grown up in, with the L-shaped closet. That one had been sold when my father retired, back in about 1978. But all the furniture and art and other accoutrements of my childhood house had been moved to this smaller house, so my sisters and I went through it to see what we wanted to take, with my mother's blessing.

I ended up with a long black evening gown of hers. I didn't really think I would have any occasion to wear it, but she insisted that I should have it. This is a picture of me in the gown that I took to send to her, so she could see how it looked on me. That might end up being the only time I ever wear it. I wish now that I had asked her why she bought it, was it for some special occasion, and did she have a good time when she wore it. I'm sure there's a great story there, and now I'll never know.
I also took quite a few of her tops and pants and jackets, because they fit me perfectly and I was in need of some new clothes. She had one pair of pants with a note attached to them that said "too tight." They seemed to fit me when I tried them on, so I took them home, but when I wear them for any length of time, I have to agree with her assessment, they are too tight. I still wear them though, because they look great! I love wearing all of these clothes of hers, especially now that she is gone. I feel her spirit enveloping me, like a wonderful hug from beyond.
###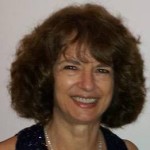 Suzy
Characterizations: moving, right on!, well written