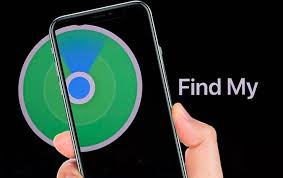 In my house, it is my husband who is always losing things, not I. He misplaces his phone or his wallet, his keys or his glasses, and then asks me to find them for him. I always do. He says that my uterus is like a homing device. This is a concept he claims he got from Nora Ephron, although my internet research credits the idea to two other women. Marlo Thomas complained about her husband Phil Donahue always asking her to find things for him because "men think women have radar attached to our uteruses." Roseanne Barr said that husbands think their wives know where everything is, "like they think the uterus is a tracking device." I don't know if one of them stole the idea from the other, or if they each came up with it independently. Nora may have said it too, but if so, the quote has been lost.
In my house, it is my husband who is always losing things, and asking me to find them for him. And I always do.
To give an example of how my husband loses things, he used to have a black wallet, and would frequently have trouble finding it. Sometimes it was in plain sight, sometimes it had been pushed into a dark corner, but I always managed to find it for him. He concluded that the problem was that it was black, and he needed to get one in a bright color that would be more easily visible. So then he got a bright blue one. One day he couldn't find the blue wallet. It turned out he had dropped it on the blue carpet in my son Ben's room, and then couldn't see it because it blended right in. Of course I saw it as soon as I walked into the room, although I only looked in Ben's room after not finding it in any other room of the house.
His iPhone gets lost (really just misplaced) almost every day. Thank heavens he now has an app called Find My iPhone. When he activates it, the phone starts beeping. He can also see on his computer what general area the phone is in, so he knows whether it is in the house (usually the case), in the car, or at a restaurant or store he has recently visited. Assuming it is in the house, I can follow the sound as soon as it starts beeping, and my ears lead me right to it. He has a harder time figuring out where the beeping is coming from, because his hearing is not that acute. But the app works so well, at least when he has me to help, that I have told him he needs to figure out how to get apps called Find My Wallet, Find My Car Keys, and Find My Glasses (also another app called No, Not Those Glasses, the Other Ones).
As for me, what I've lost is my balance. Recently I have fallen twice for no apparent reason. The last time, ironically, I was on my way to a doctor's appointment. The appointment was with a neurologist, to whom I was referred for the neuropathy in my feet that I have had since April. I was walking along the sidewalk, and just suddenly tripped. I don't know if there was an uneven place there or not. My body started falling forward, and without thinking I sped up my feet in an attempt to catch up with my head and straighten myself up before I fell. But no luck. And because I was running, I probably fell harder than I would have otherwise. How annoying! My first thought was, I sure hope nobody saw that. My second thought was OUCH! The sidewalk was really hard. The previous time I fell it was in the park, so I fell on grass. Definitely a better experience. But I didn't break anything either time, just got a few bruises, so no need to feel sorry for me.
The neurologist said he didn't think my falling had anything to do with my neuropathy. But then again, he also said that he thought I should go on the South America eclipse trip in December, which I have pretty much decided to cancel. So I'm not sure I have that much confidence in his opinion.
That brings me to all the things I've lost this year because of Covid-19. The eclipse trip, which included time in Santiago, Chile and Buenos Aires, Argentina, plus a side excursion to Macchu Picchu in Peru —  really the trip of a lifetime. I also lost Molly's college graduation. A family summer reunion. The Cambridge Admissions Conference in October, where I am getting an award, but now only virtually. Basically a whole year lost because of Covid-19.
I also feel like I've lost my sense of calmness and well-being. For four days last month, watching the Democratic Convention, I actually felt good about my country and my life. I found what had been missing for the past three and a half years. But now I've lost it again. We'll see what happens on November 3rd.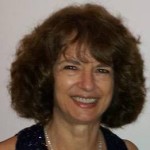 Suzy
Characterizations: funny, right on!, well written