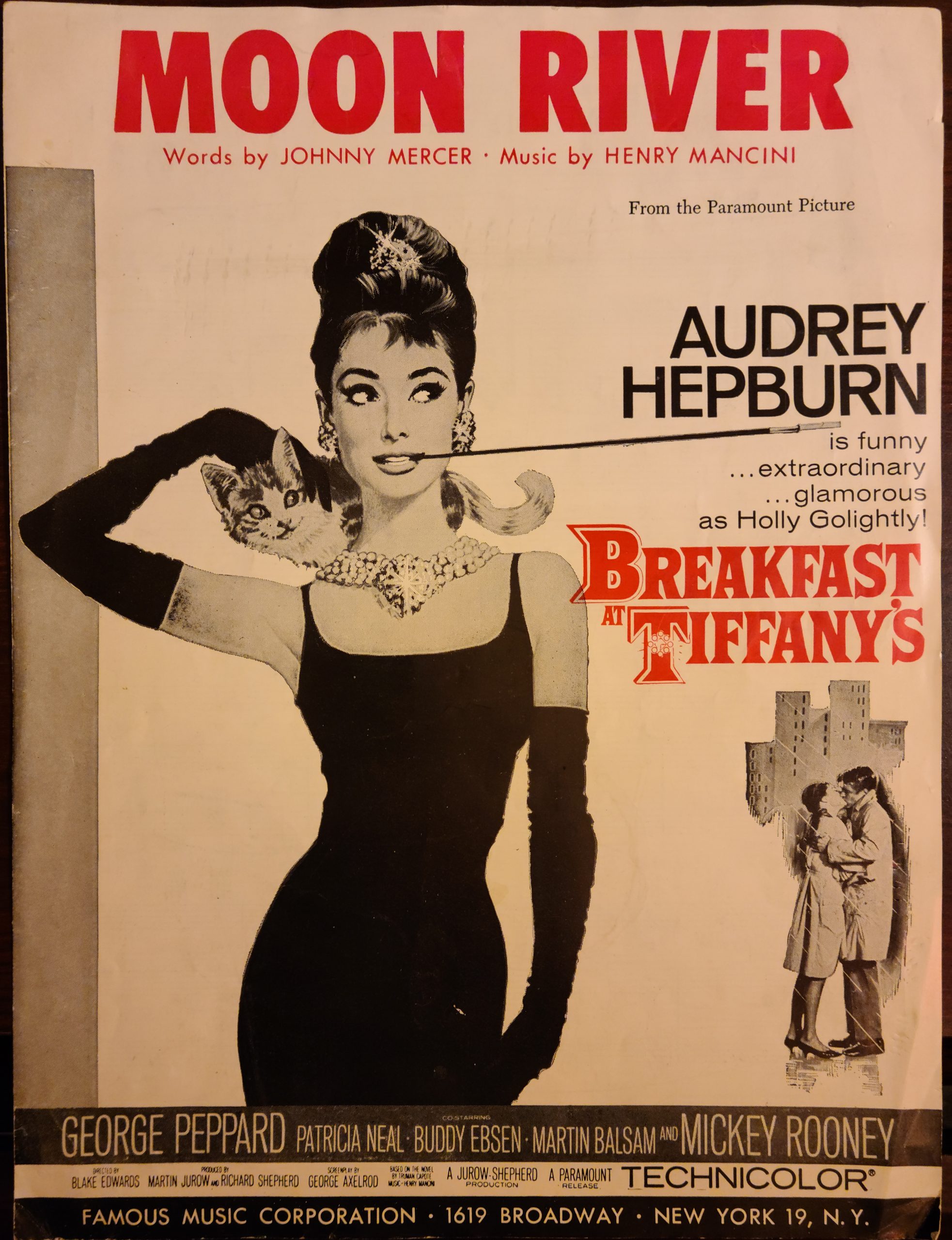 Every week I come up with a song that fits my story. But this week it is such fun to write a story to fit the song.
Moon River was almost cut from Breakfast at Tiffany's; fortunately they kept it in and it won the Oscar for best original song.
As I have mentioned many times before, I adore Audrey Hepburn, even named my first daughter after her, and one of my favorite movies of all time is Breakfast at Tiffany's. (See Hooray for Hollywood and Unforgettable among others.)
Ever since I first saw Breakfast at Tiffany's — in 1961 when I was ten years old — I have loved the song "Moon River." Especially as sung by Audrey herself in the movie. Many other artists have covered it, including Frank Sinatra, Judy Garland, and even Elton John. Andy Williams made it the theme song of his television show, which ran from 1962 to 1971. His version was good, but it didn't have the magic that Audrey's rendition did. As Holly Golightly, sitting on the fire escape of her third floor walk-up New York apartment, wearing jeans and a sweatshirt, her hair in a towel, accompanying herself on the guitar, she sang it so sweetly that it was irresistible. Initially Paramount wanted to dub in the voice of a trained singer, but Henry Mancini was determined to have Audrey sing it herself, so he deliberately wrote it in a range that he knew she could sing. Then it was almost cut when the movie ran too long, but Mancini, Hepburn, and others protested, so the studio found other places to make cuts instead. Good thing the song stayed in, because it won the Oscar for best original song that year. Andy Williams sang it at the awards ceremony.
Decades later, when I married my second husband, we had the wedding in our living room with just a small gathering of family and friends. (Let's Start the New Year Right.) As I walked down the staircase of my house instead of walking down the aisle, wearing an ecru dress and carrying a bouquet, my sister played "Moon River" on the piano. She knew that it was the song that would be more special to me than any other. And then that made it even more special.
For my featured image, I could have gone to the internet, where there are countless images of the sheet music. But instead I went to my piano bench, because I knew I had the sheet music there, and took my own picture of it. Now it's sitting on my desk and I can look at it as I write. I was hoping there would be some notations in it from the 1960s in my childish handwriting, but alas there were not.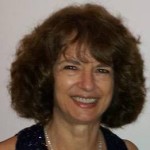 Suzy
Characterizations: been there, funny, moving, right on!, well written