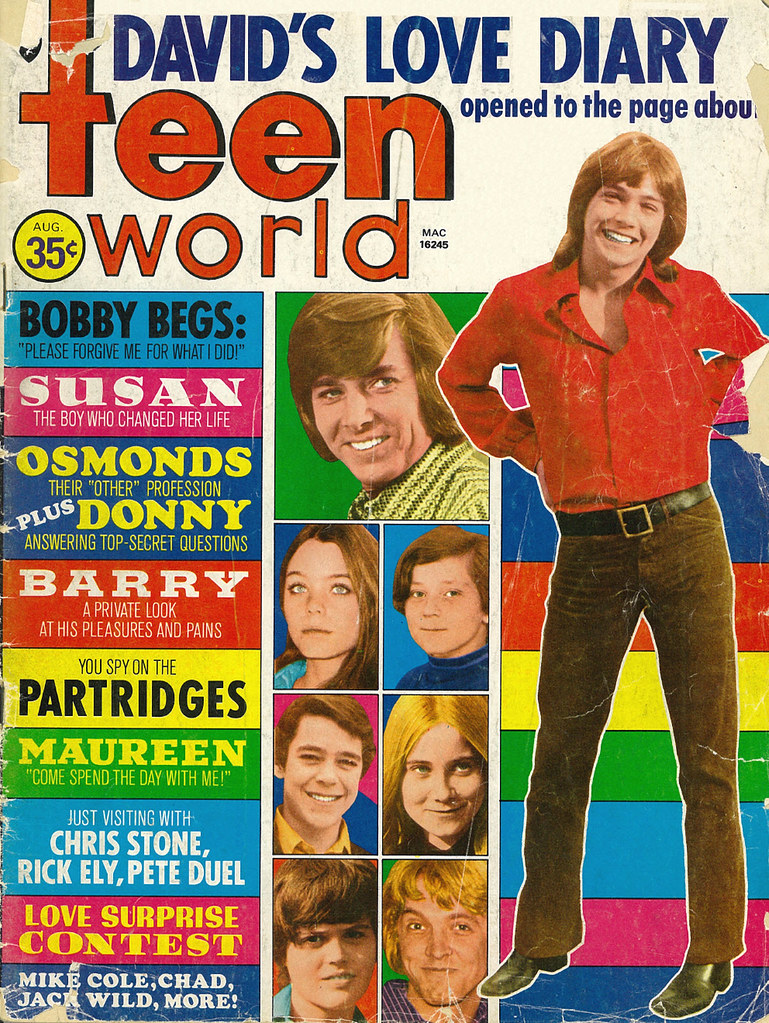 In July of 2018, Arthur Andrew Gelien died. I knew him as Tab Hunter and had his picture pasted in a scrapbook devoted to my celebrity crushes. I was my granddaughter's age when I swooned to his song Young Love and watched him in the movie Damn Yankees. He was cute and, like several of my crushes, a closeted gay man. I'm pretty sure I had no idea what gay meant back then. And I never wondered who on earth would name their child Tab.
I also liked James Encolani, AKA James Darren. Like Tab, he appeared in movies and recorded songs. When I was 14, I fell hard for him in his role of Moondoggie in Gidget and a couple of years later, I bought his 45 recording of Goodbye Cruel World. Anyone remember that one? He was going to become a "broken-hearted clown" because "a mean, fickle woman turned my whole world upside-down." How could she? He was so good looking.
Then there were Merle Johnson Jr. (Troy Donohue) and Ray Scherer Jr. (Rock Hudson). Again, what's with those names? Troy had many small movie and television roles until he was cast opposite Sandra Dee in A Summer Place in 1959. He appeared in a TV show called Surfside 6 and several movies. By the time I was finishing high school, he was pretty popular and received tons of fan mail. That was the equivalent of twitter followers back then. Rock Hudson's name implied he was a strong leading man as well as a heartthrob for his female followers. He made many movies, including those that paired him with Doris Day. Sadly, he was also a closeted gay man who died from AIDS complications back in 1985.
During my preteen and early teen years, I was a bit obsessed with magazines like Seventeen, Photoplay, and Teen Parade. My friends and I had great debates over which TV doctor was the hottest. You were either in love with Dr. Kildare (Richard Chamberlain) or Ben Casey (Vince Edwards).  Chamberlain, like many of my crushes back then, was gay. While he went on to have a long career in television and movies, it was Dr. Kildare that I loved. True to form, the girl who thought Paul was the cutest Beatle preferred him to the gruff Dr. Casey.
Perhaps my dumbest television crush was Edward Breitenberger (Edd Byrnes), AKA Kookie, on 77 Sunset Strip. His claim to fame on that show about detectives was that he constantly combed his gorgeous mop of hair while serving as the parking attendant who sometimes helped the private eyes. He was hip and eventually recorded the one-hit wonder Kookie, Kookie – Lend Me Your Comb with Connie Stevens.
The thing these crushes had in common was their innocence and sexually safe appeal. They were cute boys with good hair and friendly smiles. Today I feel a bit wistful and sad about Tab Hunter's death. I'm glad he was able to become his authentic self and that he died in the arms of Allan Glaser, his partner of 35 years. And I'm glad the entertainment industry no long feels it is necessary to christen young men with names like Tab, Rock, Rory, or Troy to strip them of their identity, either ethnic or sexual, to make them appealing and safe for young girls who put their photos in their scrapbooks or on their walls.
I invite you to read my book Terribly Strange and Wonderfully Real and join my Facebook community.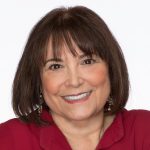 Laurie Levy
Boomer. Educator. Advocate. Eclectic topics: grandkids, special needs, values, aging, loss, & whatever. Author: Terribly Strange and Wonderfully Real.
Characterizations: been there, moving, right on!, well written