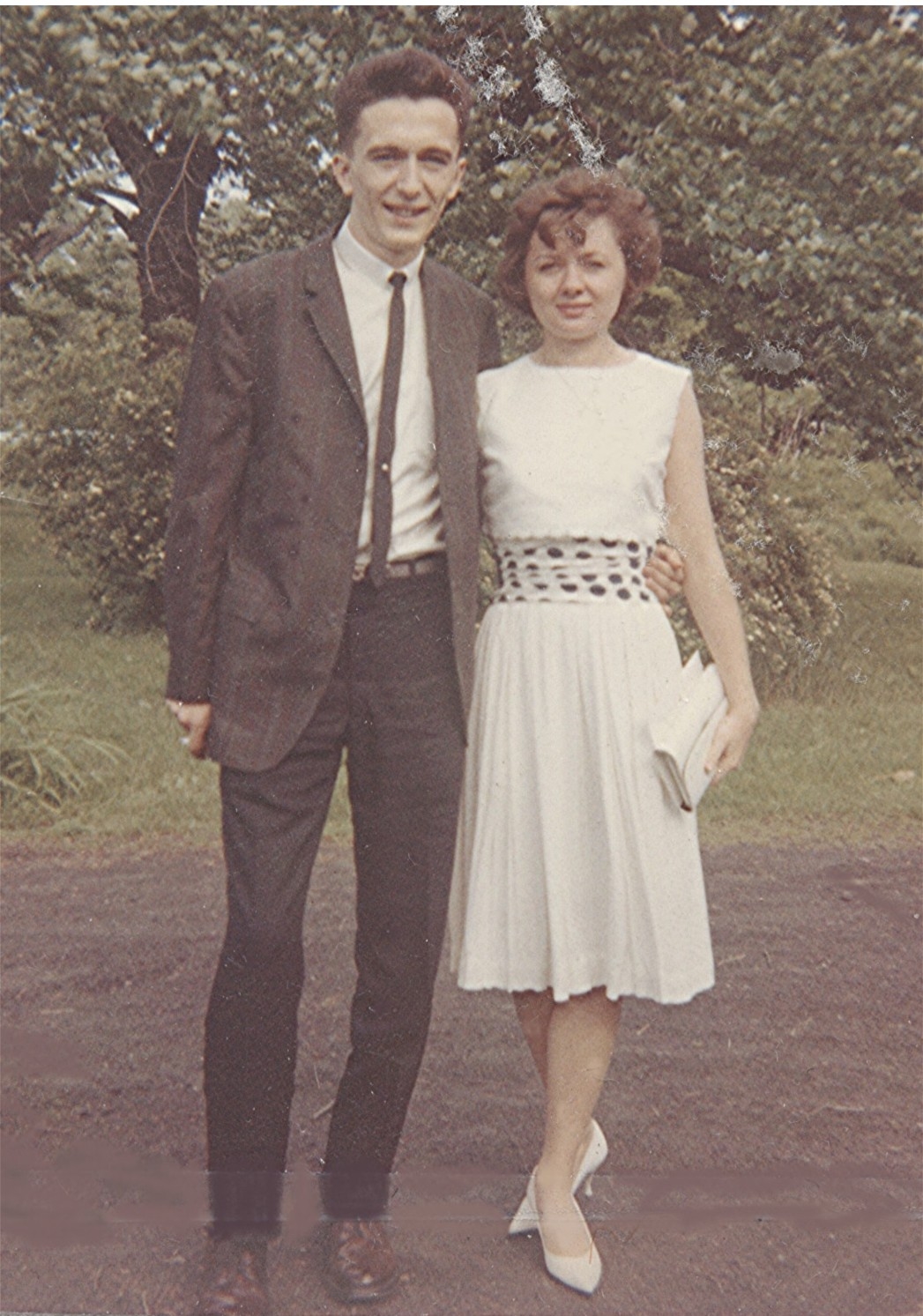 This is a wedding photo. 1962.
It is my mother and father when she was 21 and he was 24.
I believe they loved each other, but that's never enough. Not for an entire life together.
It's also a photo of me. The youngest ever. No more than a glob of cells and, I assume, a hope that everything would work out fine.
I believe they loved each other. I also knew they had to get married because my mother was pregnant and by the end of that year I'd be born.
I believe they loved each other, but that's never enough. Not for an entire life together. So by the time I was 12, it was evident this was not a fairy tale, til-death-do-us-part, soulmate kind of love. While I remember a happy childhood of tricycles and ice cream, birthday parties and vacations, I also vividly recall sitting on my father's lap in his basement work space — where he retreated and wrote plays and poems and stories, and sometimes vanished into a makeshift darkroom to develop his photos — crying on his shoulder, wondering why he had to leave, knowing why (the fighting and door slamming and crunch of angry tires on driveway gravel had been going on for months), wanting him to stay, but wanting him to go so the fighting would stop.
Weddings are always happy times — of new beginning, new possibilities…of love.
They just aren't always happy endings.
(find more about me at: www.melissavolker.com)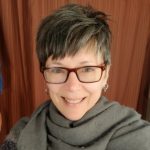 melv
Melissa is an an award-winning author whose debut novel, Delilah of Sunhats Swans received a Five Star Review from Reader's Favorites and was praised by Alice Fulton, Guggenheim Fellow Poet, who said, "Delilah...is a charmer, a being blessed with a charisma as mysterious as it is luminous. You won't soon forget her."
She has written literary fiction, and unconventional, genre-bending YA that seeks to explore the lives of teens and young adults through the use of imaginative storytelling.
Readers have described her writing as "beautiful, descriptive language", "lyrical, lilting and poignant", with "characters you connect with and care about".
Tags: weddings, family, fairy tales
Characterizations: moving, well written