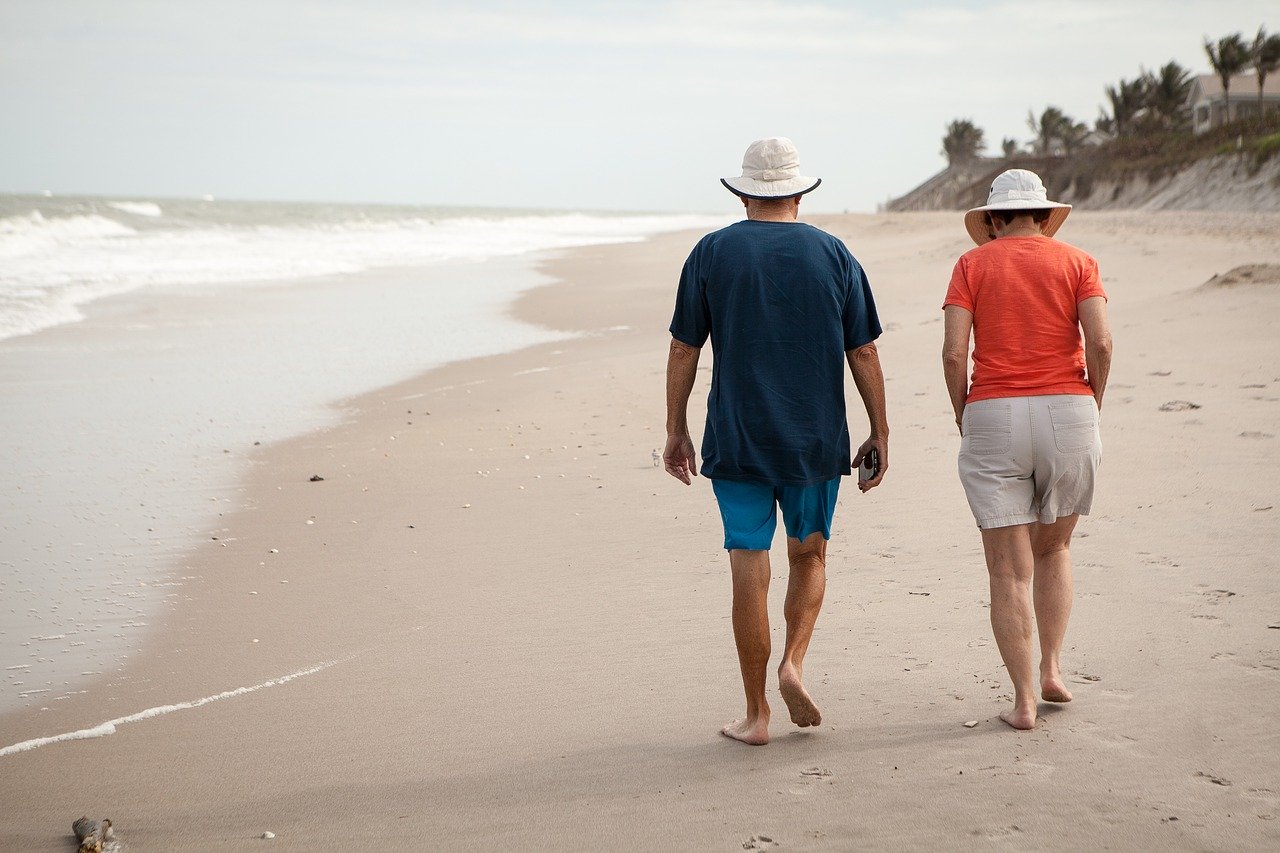 My parents' retirement took place at what now seems a unique time, unlike that of my grandparents, unlike mine. My grandparents worked hard and had retirements that were short because they lived just a few years beyond their official retirement dates. My grandmother Rose even worked part time taking care of elderly people in a nursing home until a year before she died.
I had optimistic hopes about what retirement would be like, tempered with realism.
My parents married early–my dad was 22, my mom 20, and so by the time they were in their 50s, their parents had died and my brother and I were independent young adults. Thus, even before my dad retired, they had relative freedom, and once in their 60s, had a decade of travel and fun. We were worried about my dad when he retired a few years early due to a company buy-out, because he had few hobbies. However, he worked several hours a week consulting for his old company, and then volunteered for the Oakland library, where he turned its ailing bookstore into a profit-making engine. When he passed away at 75, a lot of the library volunteers and staff came to the memorial service.
When I retired 2-1/2 years ago, I had optimistic hopes about what it would be like, tempered with realism. I was ready to leave my full-time corporate job after 11 years and return to my long-time career in freelancing, although this time on a part-time basis. This has happened to a degree, although I don't have as much paid work as anticipated. I'd hoped to get the amount of sleep I really need and exercise more. Mostly true. I could write more (hooray Retrospect, and I am in a poetry group). And, I could expand my cooking skills (ha, I guess I'll never be domestically focused). There are piles of family photos to sort through, and more genealogy research to do, and I haven't even started those activities.
The realism comes in with growing responsibilities for my partner, who is more than 20 years older than I, and my mother. During the last couple of years of my full-time work Dick already had health problems. I spent almost the entire first year of my retirement helping my mom through a hip replacement, and then selling her condo and moving her to a senior residence, so it feels as if I've been retired a much shorter time. Every couple of months, I take on a bit more to help Dick and my mom out. But that's a story for another prompt.
Like many others I know, realism dictates that I will work a little and help others in my life well into my 70s. Optimism lends hope that we (or I) will be healthy enough to do enjoyable things for some of that time and beyond. I feel lucky that I have a bunch of women friends, and we try to support each other. Many of us don't have spouses or children, so we have talked (somewhat seriously) of eventually pooling our resources so that we can live in community and hire the help we need. We have the baby boomer worry–outliving our money.
Bottom line? Retirement, which can mean a lot of different things to different people, is a big adjustment. It's a messy mix of joys and disappointments, and it's constantly changing. Who knows how I will feel about it five years from now?
Marian
I have recently retired from a marketing and technical writing and editing career and am thoroughly enjoying writing for myself and others.
Characterizations: been there, moving, well written