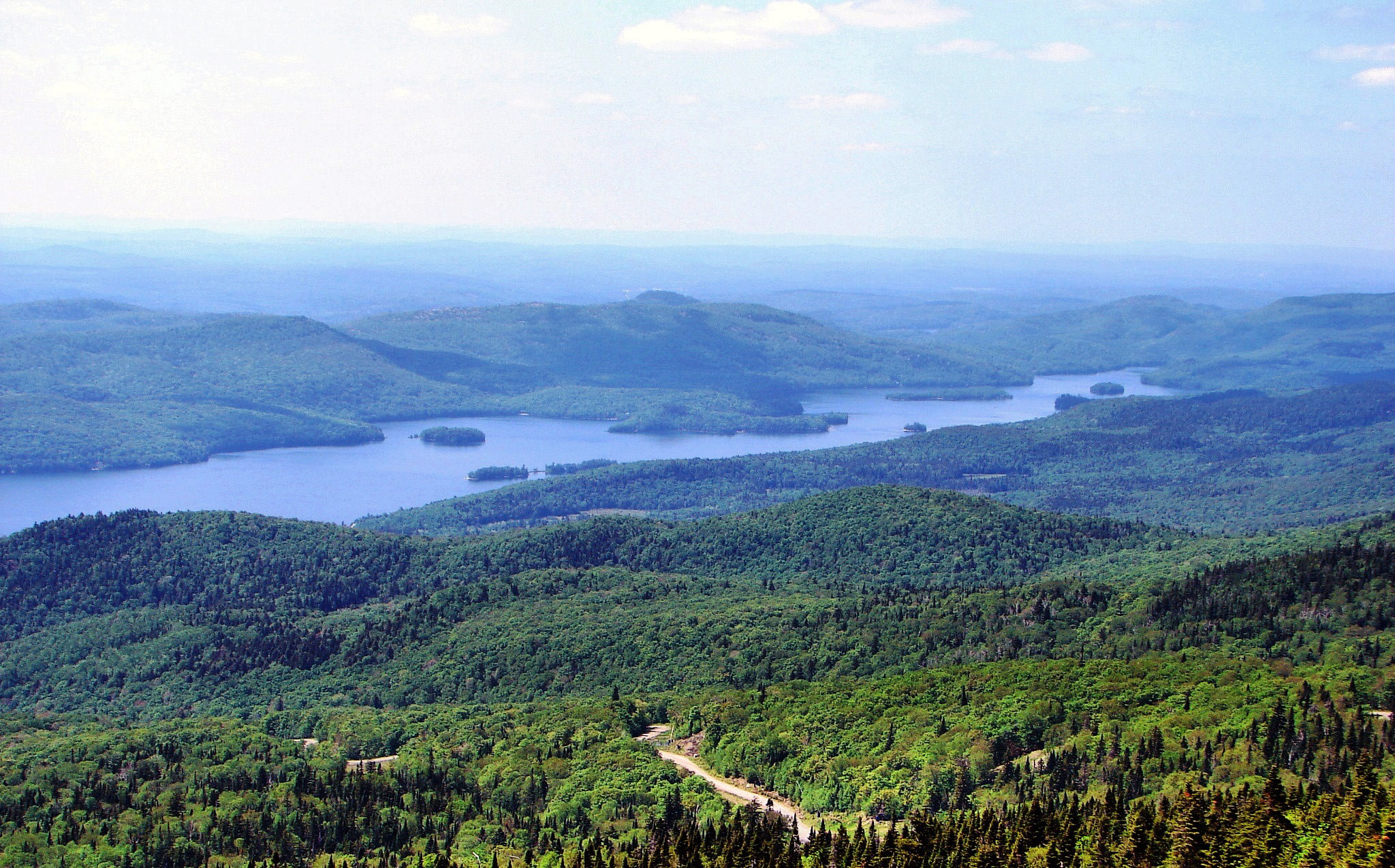 In the summer of 1967, my family drove from New Jersey through New York State to Canada. The throughway was nearly empty of cars. The scenery green, peaceful, with little woodchucks popping up periodically. Arriving in Montreal for the World's Fair, Expo 67. Fabulous and exciting time. Wonderful cuisine. People asked me questions in French, and I loved it, because "je parle francais."
Arriving in Montreal ... on to Quebec ... finally, the Laurentian mountains ...
On to Quebec, a marvelous old city, to stay at the Chateau Frontenac. Another party had taken our room in a mix-up, so they put is in a cavernous suite. What fun! Lunch at an old farmhouse on an island in the St. Lawrence river. I remember dessert: French bread lapped with creme fraiche, sprinkled with maple sugar.
Finally, a week at a hotel in the Laurentian mountains on Lac Tremblant. Rowing slowly in an old boat, swimming in bracingly cold, deep water. Three delicious continental meals a day. The whole trip, my mother and I weren't fighting. My parents weren't fighting. Didn't want to leave. May I go back now?
Marian
I have recently retired from a marketing and technical writing and editing career and am thoroughly enjoying writing for myself and others.
Characterizations: moving, well written