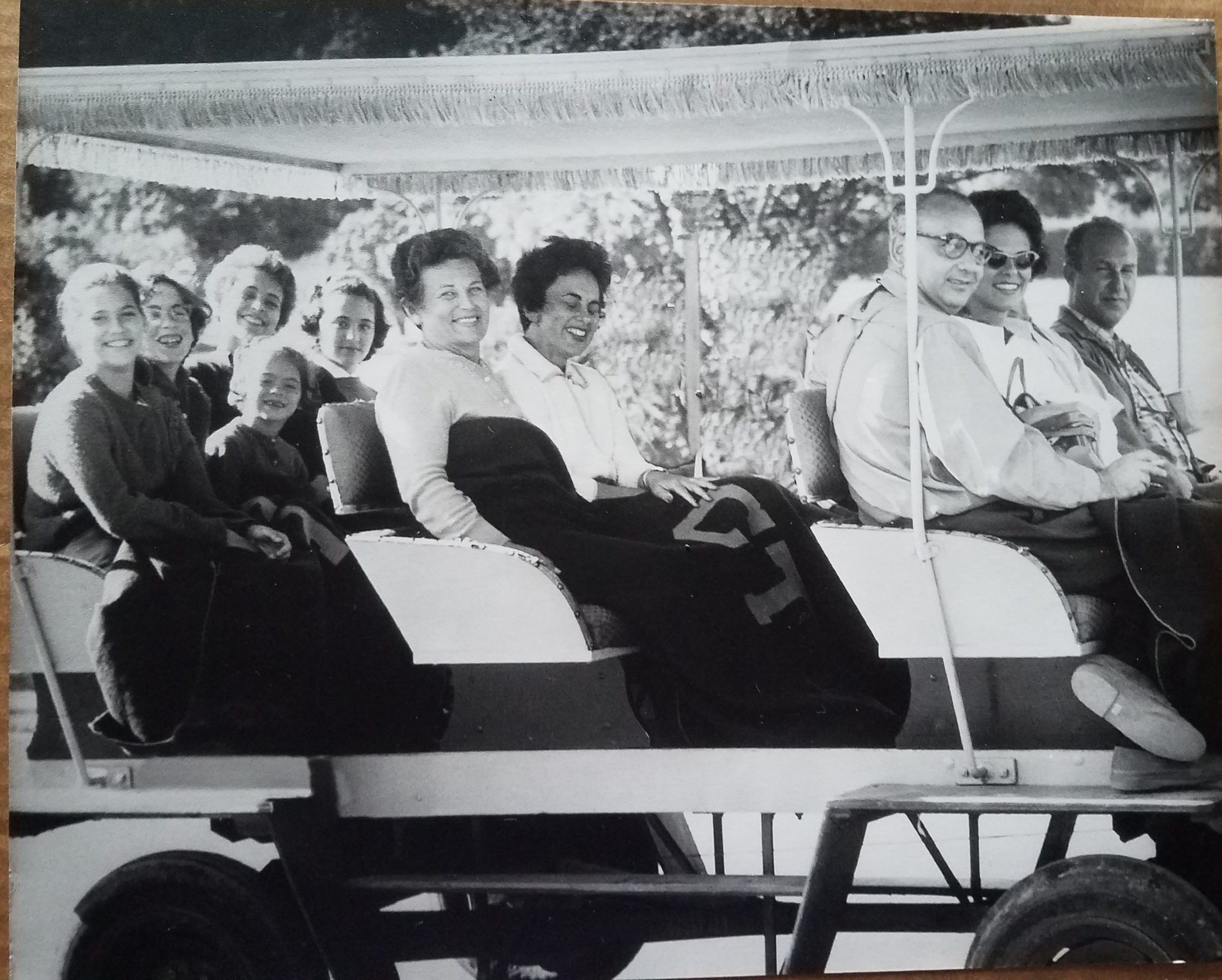 I love this photo so much.
I love this photo from a family trip in August 1957, where we are sitting in a carriage (not a surrey) with fringe on top.
It is from a family trip we took in August of 1957, so I was just turning six. I'm realizing as I try to write this story that I have only a few clear memories from the trip.** I have no idea how many days it took, or where we stayed. My oldest sister reminded me of all the places we visited. My middle sister only remembered "spending an awful lot of time in the car," and she was eleven!
The featured image was taken on Mackinac (pronounced Mackinaw) Island, which was the first stop on our family trip. We are sitting in a carriage (too big to be a surrey, if we're being technical) with fringe on top, which is the only mode of transportation there. In the front seat, from left to right, my father, my mother, my uncle Ed. In the middle seat, a narrow space for my grandfather (who was taking the picture), then my grandmother and my aunt Daisy. In the back seat, all scrunched together, the five cousins, with little me in the middle leaning forward, probably on somebody's lap. It is the only photo I have from that trip.
Here is the approximate route of the trip, courtesy of Google Maps. It's only approximate, because the Interstate highways shown had probably not been built yet. To see our five stops on the trip, you will have to click on the image to make it bigger.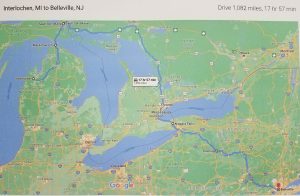 We had already driven from home to Interlochen to pick up my sisters and cousins, all of whom were at National Music Camp that summer. That in itself was a very long drive, but not technically part of this story. We obviously went in two cars. My aunt and uncle would have left from their house in Staten Island, and my parents, grandparents, and I (too young to be a camper) from our house in New Jersey. Hard to believe we were going to fit four more people into those cars, but somehow we did.
We probably went to the final concert at Interlochen, then scooped up the four girls (their clothes and other camp gear would have been packed in trunks and shipped home) and drove to Mackinaw City to get the ferry to stop # 1, Mackinac Island. (The name of the city and the name of the island are pronounced exactly the same. I wonder why they are spelled differently.) The ferry is the only way to get to the island. There are no motor vehicles allowed on the island, and the only modes of travel are walking, bicycle, or horse-drawn carriage. Thus the reason we are sitting in a carriage. Too bad the photo doesn't show the horse(s) that must have been at the front.
I don't remember much about the island, except that I was impressed by the absence of cars and the presence of so many horse-drawn vehicles. There probably were even some surreys (defined as a carriage with two seats). It looks so charming to me now, I want to go back and see it again.
To leave the island, there is another ferry that goes to the northern peninsula, but we must have taken the ferry back to Mackinaw City because that's where our cars were parked. Then we drove to stop #2, Sault Ste. Marie, where we crossed the border into Canada. I thought the most interesting thing about Sault Ste. Marie was that the first word is pronounced "Soo." Also that there are two cities with the same name, one in Michigan and one in Canada. There are locks there, called the Soo Locks, and I have a vague memory of seeing the locks filling and emptying, and watching ships go through. There is a 21-foot difference in water levels between Lake Superior and the other Great Lakes, so without the locks, boats would not be able to pass from one to the other. The Soo Locks are on the Michigan side, maintained by the Army Corps of Engineers, so we must have gone there before we crossed the border.
In Canada we drove east and south around Lake Huron, to stop #3, Toronto. My oldest sister remembers going to a department store in Toronto and buying a sweater and skirt that became one of her favorite outfits. If we got any clothes for me, I don't remember it, but then that wouldn't be as exciting for a 6-year-old as it would for a 13-year-old. My main memories of Canada: eating in restaurants where we learned that they call napkins "serviettes" even in the English-speaking areas, and having to stop and be questioned at the border, whereupon my cousin Betty said in a loud stage whisper "Uh oh, guess we better hide the Tommy guns!"
After Toronto we went to stop #4, Niagara Falls, another place where there are two cities with the same name, one in Canada and one in New York. This is where we crossed the border again, coming back into the U.S. I remember getting to go behind the falls, and I don't know if that was on the Canadian side or the American side. The falls are spectacular to see, of course, on either side. My parents had gone to Niagara Falls on their honeymoon, so that made it extra special to be there.
The final attraction before heading home was stop #5, Corning, New York, about three hours southeast of Niagara Falls. There we visited the Corning Glass Works, and the Corning Museum of Glass. The museum was established in 1951 as "a gift to the nation" for the company's 100th anniversary, so it was still pretty new when we were there. We got to watch glass blowing, which was absolutely fascinating to this 6-year-old as well as to everyone else! According to the museum's current website, they have "make your own glass" opportunities for all ages, but either they didn't have that then, or the adults didn't want to deal with it and didn't tell us about it. That's another place I now want to go back to.
In fact, maybe I should just do this whole family trip all over again.
---
**I see the foolishness of planning fabulous trips that will "make memories" when your children are very young. We took our kids on European trips when Molly was only five (England) and six (Prague and Bratislava), and although the older kids have vivid memories (I think), she remembers almost nothing about either trip.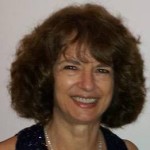 Suzy
Characterizations: been there, funny, right on!, well written