I have done a lot of traveling over the years, especially in my late teens and twenties, and no one trip stands out as the one to write about, but there are bits and pieces of many trips lodged in my memory. Here are some of the highlights.
Bits and pieces of many trips lodged in my memory.
The first thing that comes to mind is the youth-fare cards the airlines used to issue to those between the ages of 12 and 22, which entitled you to fly at half price. That made trips to Europe affordable for me. It also meant that the fare on the Eastern shuttle between Newark and Boston, which I took between home and college for four years, was $8.00. Yes really, eight dollars! And the shuttle went every hour during the day, so if you missed one you just took the next one. And you didn't buy a ticket in advance, you just paid on the plane. There was no such thing as security. You could get to the airport 15 minutes before the plane was scheduled to leave and make it on board with time to spare.
My first trip abroad was to Spain, with my sister and brother-in-law, when I was a sophomore in college. My two strongest memories are midnight on New Year's Eve, when we followed the Spanish custom of eating 12 grapes, one at each stroke of the clock; and the car that we rented from a local Spanish agency that kept breaking down every other day. My Spanish was pretty fluent at that time, but I hadn't learned any vocabulary related to car parts or mechanical problems (I barely had that vocabulary in English), so I had to learn those quickly.
In the summer of 1971, before my senior year of college, I went to Scandinavia with my parents and my other sister. We saw many beautiful sights, and ate amazing food that was different from anything I had ever eaten before. But my most vivid memory of that trip had to do with our luggage. After a week each in Denmark and Sweden, we arrived in Norway. We spent a few days in Oslo, and then were booked on a one-day cruise through the fjords to Bergen, on the other side of the country. There were stops at several small towns along the way. One of the stops was called Mitfjord, which we assumed was the name of a town. However, when we got to the time on the schedule that we were supposed to arrive at Mitfjord, we were nowhere near land. Instead, another boat pulled up alongside ours, and the crew from our boat started passing packages over to the other boat. (It seems Mitfjord just meant in the middle of the fjords.) My sister and I were up on the deck watching this transfer happen. My parents were somewhere in the interior of the boat. Suddenly my sister grabbed my arm and said, "Suzy, aren't those our suitcases that they just passed over to the other boat?" Our suitcases all had stripes of orange tape on them, to make them easy to spot at baggage carousels. I looked where she pointed, and sure enough, 4 suitcases with orange stripes were on the other boat. We went racing off to find a crew member to get our suitcases back. We found someone, and once we made him understand, he assured us he would get them. He started shouting to the crew on the other boat. Meanwhile, the transfer having been completed, the other boat was starting to pull away. Undaunted, the crew from the other boat started throwing our bags across the widening gap to our boat, as we watched with our hearts in our throats. By the time the fourth suitcase was thrown across, there was at least a ten-foot gap between the boats. We were sure it would end up in the water, but luckily the crew member from our boat reached out and caught it. Only after we had gotten them all stowed back below did we tell our parents what had happened.
The next summer, after graduating, I went to England with my college boyfriend. He was hoping to get a Marshall Scholarship, and wanted to visit both Oxford and Cambridge so he could decide which one he would rather attend. We also went to several places I wanted to see, such as Bath (because I am a big Jane Austen fan), and Stratford-upon-Avon (because Shakespeare). But the most whimsical decision we made was to go to the town of Rhymney, in Wales. We were looking at a British Railways map to decide where to go next, and I spotted Rhymney. I have always loved the song "The Bells of Rhymney," written by Pete Seeger, and also sung by Judy Collins, the Byrds, and my all-time favorite, Phil Ochs. So we hopped on a train and went there, knowing nothing about it except that it (presumably) had bells. It turned out to be a fairly poor coal-mining town with nothing very picturesque about it. However, we ended up in a pub with a bunch of Welsh people who had never met Americans before. They were as fascinated by us as we were by them, and we had a wonderful evening together. We had a tent and were planning to camp, but somebody in the pub insisted on putting us up for the night. How wonderful that a beloved song had brought us to this place we would never have seen otherwise.
Another summer I traveled with that same college boyfriend again. This time we went to Paris and Brussels, and then decided to go to Greece. We went to a travel agent in Brussels to find out about options for getting to Greece. We could go by plane or by train. The train was about $10 cheaper, so being impoverished students we decided we should save the money. We might have made a different decision but for the language barrier with the travel agent. We thought she said that if we left Brussels on Sunday we would arrive in Athens on Monday evening. It turned out that she actually meant Tuesday evening. We did not discover this until Monday afternoon, when we thought it was about time to be crossing the border into Greece, and our fellow passengers told us we were still in Austria. We were very annoyed at ourselves for spending three days and two nights sitting up on a train, when we could have flown there in three hours for only an additional $10 each. Once we finally got to Greece … what a delight! We had an amazing time on several beautiful islands and never wanted to leave. I always thought I would go back there again, and although I haven't made it in the last 40 years, maybe I will in the next!
There have been many more trips over the years that provided lasting memories. Honeymooning in the Seychelle Islands, going on a camel trek in Kenya, riding the Magical Mystery Tour bus in Liverpool with my Beatlemaniac daughter, the Eiffel Tower all lit up at night, my first sight of Jerusalem, and cuddling up to a statue of Ernest Hemingway at Pamplona's Café Iruña after walking the route of the running of the bulls . . . but I feel like this story is getting too long, so I will end with one last memory.
In the fall of 2002, a friend of ours went on a business trip to Bratislava, Slovakia, and while he was there, he went to Friday night services at the one remaining synagogue. He was struck by the fact that everyone in the congregation was old, there did not seem to be any middle-aged or young people. Most of the Jewish population of Bratislava had been wiped out in the Holocaust, and those who had survived had presumably left to raise their children elsewhere, all except for the really old people. He urged his son Max, who was studying for his bar mitzvah at the time, to have it in Bratislava instead of Sacramento, as a gift to that congregation, which had not had a bar mitzvah in 60 years. Max agreed. My husband and I discussed whether our family should go to Max's bar mitzvah. It was in February (because he had already been given his bar mitzvah date and Torah portion years before), which did not seem like the best time to travel to eastern Europe. Also it meant taking our kids, who were in 12th, 9th, and 1st grades at the time, out of school. At first I was reluctant, but my husband said "this is a once-in-a-lifetime opportunity." So we did it, and he was right, it was. The night before the bar mitzvah, the rabbi had all of us (Max, his father, my family of 5, plus about 5 others from our congregation who had made the trip) to his house for shabbat dinner. We had a delicious dinner and enjoyed getting to know the rabbi's family (he had 8 children under the age of 13, and another on the way), and we learned so much about life in Slovakia. The next day was the bar mitzvah, which was very moving. After that we got a personal guided tour of Bratislava. We also spent a few days in Prague, which is a magnificent city. It was probably the most unforgettable trip I have ever taken.
In recent years, my trips have all been planned out in advance, with hotel reservations and train tickets paid for well before we leave, and nothing left to chance. It is a stark contrast to my earlier travels, in my twenties, thirties, and even forties, when there was no advance planning done at all. We decided from day to day where we wanted to go, and found someplace to stay when we got there. I think that the spontaneous mode of travel was right for then, and advance planning is right for now. But thinking back over some of the spontaneous adventures I had, I wish I still had the energy to pick up and go at the drop of a hat!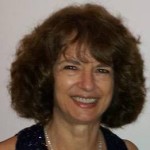 Suzy
Characterizations: right on!, well written