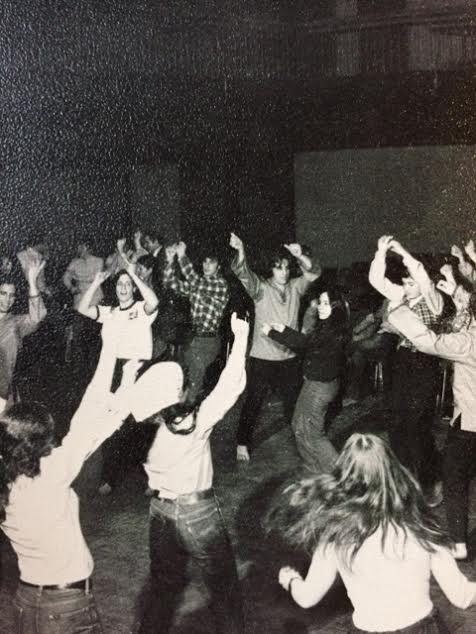 I was a goodie-two-shoes, as straight as they come. I never tried drugs during high school, though I dated a "druggie" Junior year. He came over on my birthday, high as a kite and sang "Happy Birthday" while hopping on one foot. I was amused; my mother didn't get it. He visited once when I came home Freshman year from college. He was experimenting with heroin. He died very young.
Most girls in my Freshman dorm at Brandeis (known for being very liberal, even radical in 1970) were smoking weed. My roommate was a tough chick from Brooklyn who thought I was a real square. She organized a group of girls whose mission was to "get Betsy high". We sat in a circle and passed around a joint. Being a singer, I had never even smoked a cigarette. I didn't take too kindly to this peer pressure either and, of course, I didn't feel a thing. By the end of the evening, they gave up on me.
I was vaguely dating a Junior. He was tall, red-haired with broad shoulders. He played folk guitar. He used to challenge me…"are you cool?" I dunno. I wanted to be.
A group of us would meet in a Senior's single in a different dorm in my quad. He also played guitar and we'd all sing. Soon the group was passing a hash pipe. Hash is MUCH more powerful than weed. I toked with the rest of them, sang, felt mellow at first. But increasingly, the buzz was uncomfortable. I became uncertain if my bladder muscles were voluntary or involuntary. In fact, I was sure I could no longer control my bladder; I was wetting myself and EVERYONE KNEW THAT I WAS WETTING MYSELF. I couldn't stand being that out of control. I asked red-haired Gordon to escort me back to my dorm room. Of course I had not peed in my pants, slept off the paranoid high, and vowed never to get that high again.
I never did.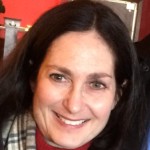 Betsy Pfau
Retired from software sales long ago, two grown children. Theater major in college. Singer still, arts lover, involved in art museums locally (Greater Boston area). Originally from Detroit area.
Tags: hash, paranoid, toking up, Brandeis
Characterizations: been there, funny, right on!, well written