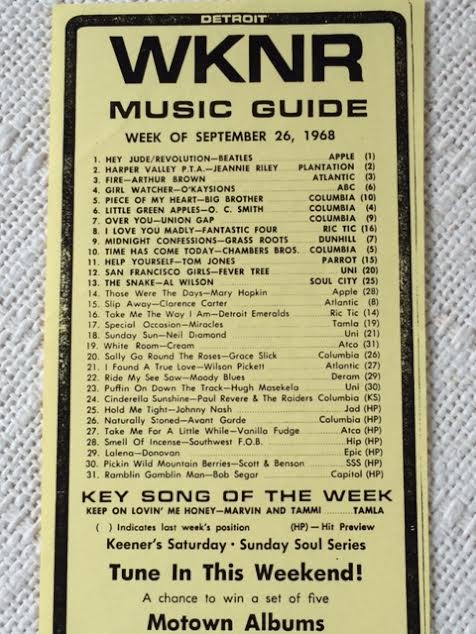 My mother only allowed me to listen to classical music for a long time. I was a serious singer, took voice lessons, attended a music camp in summer, but wanted to be like the other kids and listen to rock and roll too. I got a transistor radio with an ear piece and broke the house rules, listened and loved the Top 40 hits of my era. Growing up in suburban Detroit, we loved Motown as well as British Invasion. I loved going to the school dances and learned the moves. I had rhythm! I couldn't moon walk but could really shake my groove. The folk sound was also ascendant and I loved that as well. I have broad tastes in music.
Music defines moments in our lives like nothing else. In 8th grade, friends and I sang "Yesterday" on the playground during recess, longingly, lovingly. "Sitting by the Dock of the Bay" by Otis Reading always takes me back to a first real boyfriend, who broke a leg. I visited him in the hospital with this playing on the radio. When he got out, we went to a party and made out to this song.
Judy Collins' version of "Both Sides Now" is 11th grade. I sang it at a temple youth group event, but I remember listening to it backstage, during practice for "Arsenic and Old Lace". I played Elaine, the love interest. Aretha co-existed with Petula Clark. Our tastes were democratic.
Freshman year in college was defined by Livingston Taylor's one hit album, and then by Elton John's first album, with the top song, "Your Song". We played it over and over again, with the arm up from the turn table, so it would just repeat. Sophomore year was dominated by "Tapestry", the anthem of the year. One college boyfriend introduced me to blue grass music. He further broadened my taste. I introduced him to light classics.
First dates with my husband were dominated by "The First Time, Ever I Saw Your Face", and John Denver's "Annie's Song".  All, special memories.
Now my husband has music on his iPad including many of the songs from college like "Suzanne" and "Send in the Clowns" and we listen to them as we fall asleep at night…thrown back to our first years together.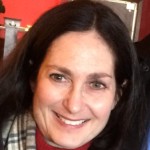 Betsy Pfau
Retired from software sales long ago, two grown children. Theater major in college. Singer still, arts lover, involved in art museums locally (Greater Boston area). Originally from Detroit area.
Tags: Beatles, folk songs, British invasion, Motown, defining songs
Characterizations: been there, right on!, well written