Wow, what a topic! The playlist of my life. This could be an entire book, I think. I'll just do the abridged version for now.
Sixties and Seventies music is still the best!
My two sisters were much older than I, so in my early days I listened to whatever they listened to. I remember Beyond the Sea by Bobby Darin, and Wild One by Bobby Rydell, but the best songs were the ones with my name in them: Susie Darlin' by Tommy Roe, and Wake Up Little Susie by the Everly Brothers. (Runaround Sue gets an honorable mention, but I never liked being called Sue, so it didn't really count.) I can still remember the walk to elementary school past the house of Mrs. Snow, who would come outside whenever she saw me and start singing "Wake Up Little Susie." This was entertaining for a while, but eventually got annoying. Since I only listened to the 45s my sisters bought, not to the radio, I wasn't necessarily up on all the latest songs, as I discovered when I arrived at a new school in 7th grade.
Seventh grade, an awkward time at best, and I had just turned 11, while most of the kids were 12, and a couple on the verge of turning 13. I was still wearing bobby socks, and the other girls were already in stockings. On the first day of school, the boy sitting next to me (and I hasten to add, I was only sitting next to a boy because we were seated in alphabetical order, I would never have done it voluntarily) turned to me and said "Is Sherry still number one?" I said "what?" because I had no idea what he was talking about. "Sherry. Do you know if it's still number one?" The only sherry I knew was the kind my parents drank. And what did it mean to be number one? He disgustedly turned around and asked someone else. It turned out that the answer was yes, this song by the Four Seasons was number one on the hit parade. I later became a Four Seasons fan, but I can never hear that song without remembering the humiliation of that day.
Then along came the Beatles, when I was in 8th grade, followed by the whole British Invasion. I loved all of them. Peter and Gordon, Chad and Jeremy, and oh my gosh, the Rolling Stones! I could never understand the supposed Beatles-Stones rivalry — I loved them both! Such incredible music. A little later it was Simon & Garfunkel, the Mamas and the Papas, the Byrds, the Lovin' Spoonful. I saw the Lovin' Spoonful perform three times! Once they were actually the band at a dance I went to, as part of the East Coast Model UN in Washington DC. Amazing. And the Motown sound, Temptations, Four Tops, Supremes, which were the best for parties. Then there was the folk/protest sound, Joan Baez, and Dylan, and Donovan and Phil Ochs. I was madly in love with Phil Ochs, and when I was in Chicago for the 1968 Convention, he came to the Amphitheatre for a tour of the McCarthy operations. I got to show him around. I spent a half hour or more with my idol. Rumor had it that he was sleeping with all the girls of the McCarthy campaign, and I desperately wanted to be one of them too. But he took one look at 16-year-old me and was immune to my attempts at flirtation.
In college it was still Beatles and Stones, but also Cream and Led Zeppelin and In-A-Gadda-da-Vida, and so many more that it's hard to remember them all. Judy Collins and Joni Mitchell and Laura Nyro were pretty important to my emerging feminist self. Learning all the Crosby, Stills and Nash harmonies, and singing them with my friends. Two memorable concerts I went to during college were Big Brother and the Holding Company and The Doors, and then the shock of both Janis and Jim dying very shortly afterwards. On a more upbeat note, there was that redhead who lived across the Quad from me in Bertram Hall and spent a lot of time playing her guitar and drinking Southern Comfort. What was her name? Oh yes, Bonnie Raitt. I was a friend and a fan, and still love listening to her music.
I have to say that I think the music from the '60s and '70s is still the best. My two older kids do too, so that's what we always listened to in the car when they were growing up. My youngest daughter, who is a devout Taylor Swift fan, says that she had a traumatic childhood because she was forced to listen to classic rock! But then again, I have gone with her to three Taylor Swift concerts, so we're even. And if she's not around, and I'm driving in the car, I turn Sirius radio to either '60s on 6 or '70s on 7, and sing along at the top of my lungs.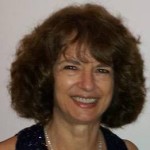 Suzy
Characterizations: been there, funny, moving, right on!, well written