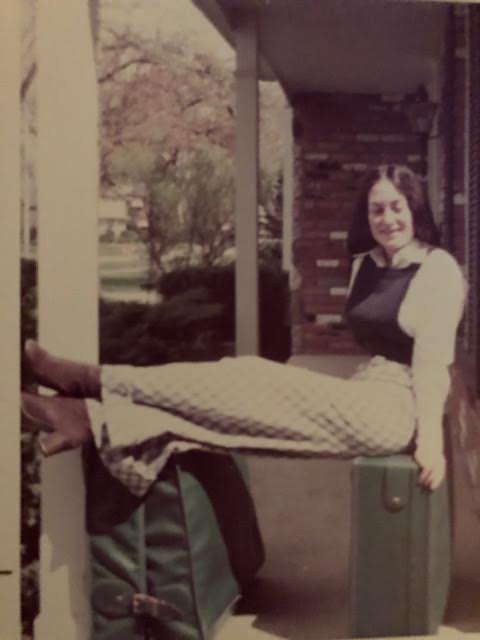 I helped Mom lick S&H Green stamps and put them in many, many books, but I have no memory of what she traded them in for. As I scanned the Internet, some thermoses looked familiar, so perhaps she traded them for those and the matching cooler, which would be used at Memorial Day picnics at a local park with family friends. But that is just a guess.
My husband was a much-traveled management consultant for most of his working life, so had millions of airline miles, which we converted to tickets, and years ago, through Hilton Grand Vacations, we bought a fractional ownership of a unit at the West 57th Club in New York City. If we choose not to use it, we convert the usage points to Hilton Points and have stayed at various hotels in London throughout the years for free. That was very useful, since David has lived there for eight years, and now of course, we have a granddaughter there, so visit multiple times a year.
But the source of a few wonderful gifts at home during my teen years from my dad came from "points". I have no idea what was the source of these "points", how he acquired or accumulated them but I do know that the rewards were great.
I took Home Ec in 7th and 8th grade, learning basic cooking and sewing skills. Dad was so impressed that, using those magical "points", he got me my own Singer Sewing machine when I was in 8th grade; one that looked something like this.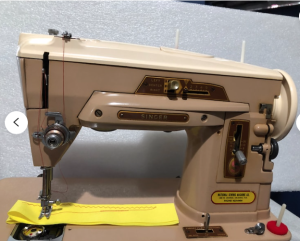 At school, our teacher threaded the machine and I made a really nice, lined, burgundy wool skirt that I wore for years. I wasn't as handy at home, as I never really learned all the functionality of the machine. I did, however, make outfits for my Barbie dolls representing the North and South when we studied the Civil War in 8th grade. That was a fun, interesting project that I presented to the whole class (I based my patterns on descriptions in "Gone With the Wind").
The best, most useful gift was a three-piece set of Hartmann luggage that was my High School graduation gift. In the Featured photo, from 1973, you see me sitting on two of the three pieces. They consisted of a large and small "pullman" suitcase and a large hanging bag. They were all made of leather and lasted for years. They had zipper pockets inside, along with individual lined zipper bags, which I still have.
I asked for Sapphire Blue, but Dad could only get Peacock Blue, so I settled (not a huge sacrifice). That was one of the downsides of the program. There seemed to be limited availability with some items.
Hartmann is a great, well-made brand and I was thrilled with the luggage, though as the years passed and I became a more frequent traveler, I learned of the delights of a soft-sided suitcase, and eventually, luggage with wheels attached. But that Hartmann luggage served me well for years and years. Dad's points were well-spent. I only wish I knew how he earned them and what the source was. He took that mystery to his grave.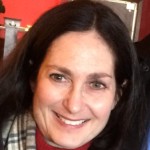 Betsy Pfau
Retired from software sales long ago, two grown children. Theater major in college. Singer still, arts lover, involved in art museums locally (Greater Boston area). Originally from Detroit area.
Characterizations: right on!, well written