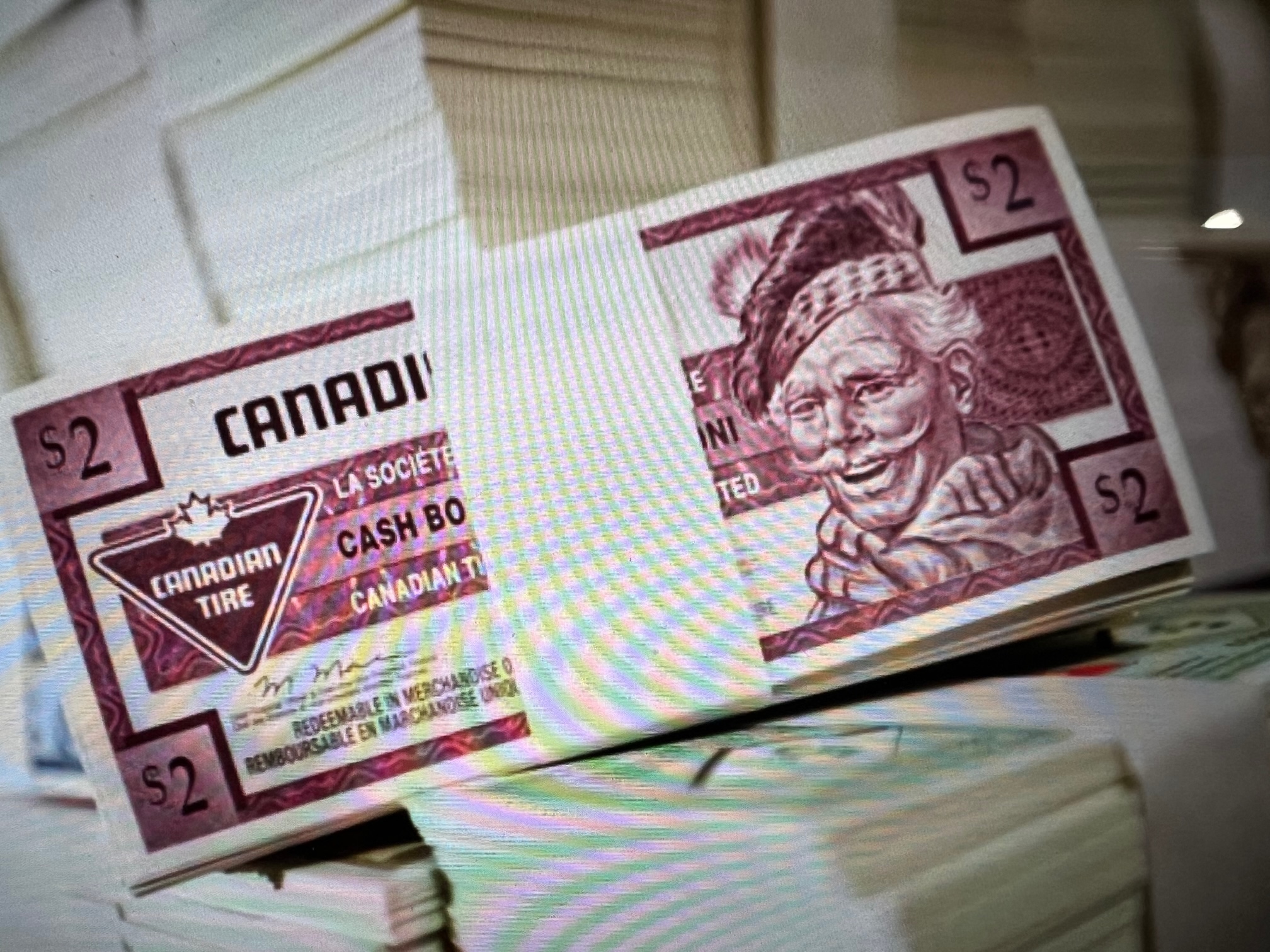 We were looking for somewhere to buy a boom box to play CD music for our elopement ceremony in Niagara Falls, and someone suggested Canadian Tire.  Incredulous, we had to ask why an automotive service center would have such a thing and were met with an amused look and explanation that the store carried much more than tires.  And indeed, it had apparently morphed into a big box with garden center, sports equipment, kitchen items, furniture, cleaning supplies, seasonal items, and electronics. They also gave us Canadian Tire dollars with each purchase.
The dollars sported the face of a man with moustache and plaid tam, connoting a thrifty Scot (google tells me he was "Sandy McTire").  They came in small denominations of a few cents up to a dollar, a tiny fraction of the value of your purchase. They were accepted like cash at the store and might add up if you spent a lot.  Once we moved to Canada, we had a place on top of the microwave that accumulated small stacks of these dollars, which we generally failed to redeem, and turned out to be not worth as much as we hoped anyway.
One day at checkout, I got no Sandy McTire money.  Instead, I was offered a plastic card that I only had to activate and it would magically store all my rewards.  It was the 21st century after all.  I took the plastic and groused to myself about the death of cash, the tracking of every purchase, the targeted advertising, the information my phone gives constantly, the loss of privacy.  I still remember COINTELPRO, know of the evils of power and distrust big data.
And so, in my own quixotic way, and not that it makes any rational difference, I have never activated that card.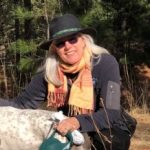 Khati Hendry
Characterizations: right on!, well written