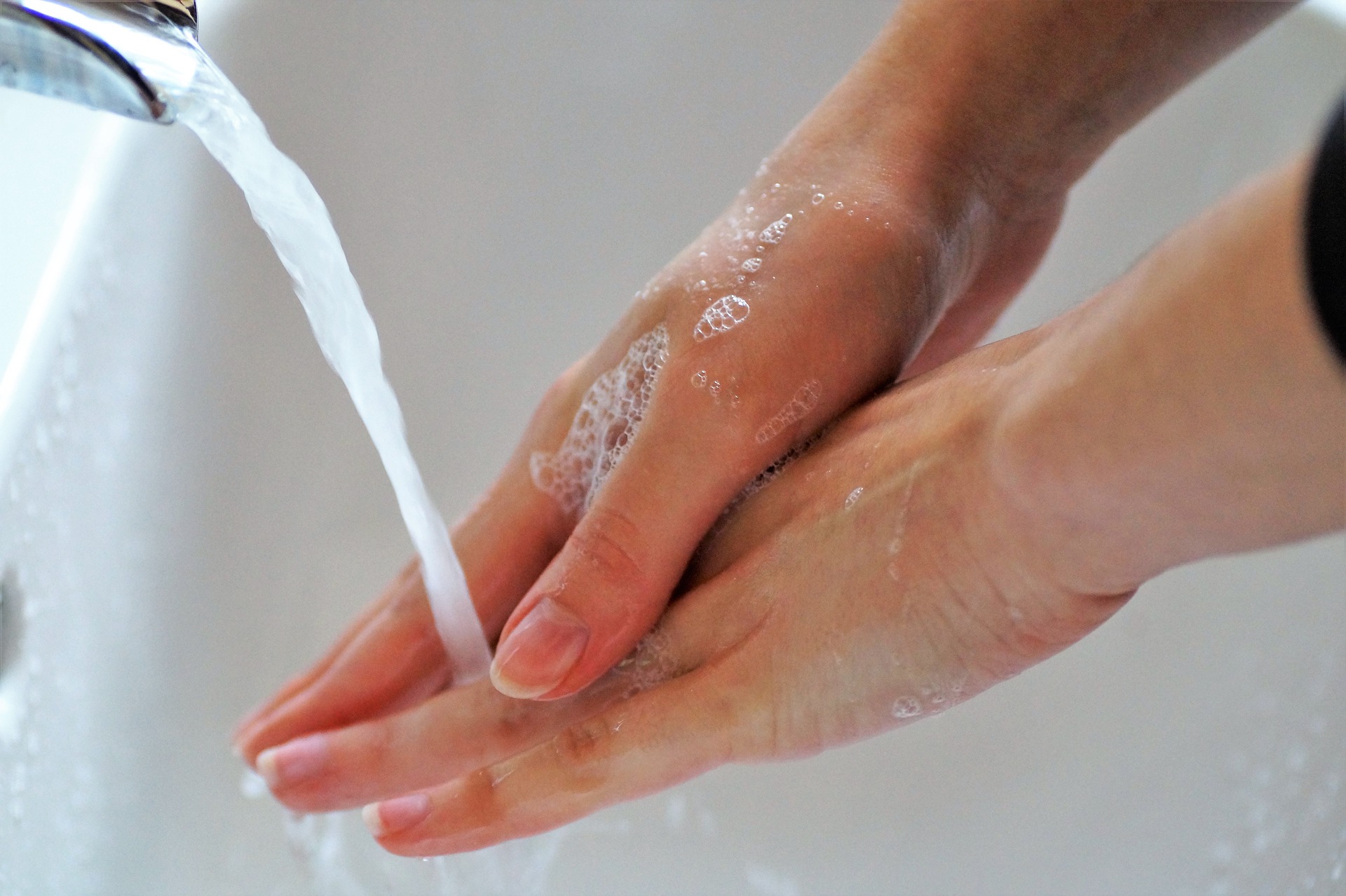 It started with Grandma Rose, and when I think back, the practice made sense. After all, when my grandmother came to this country at the turn of the 20th century, she lived in a tenement, and no one had heard the word "antibiotics." Getting dirt into a skin opening could mean infection or worse. Hence, the hand washing I remember when my grandmother lived with us, before she handled food and whenever she came into the house.
... it got to the point where her hands were raw, and the doctor told her to ease off. She didn't work in a sewer, he said.
My grandmother taught my mother well, but my mother took things way too far. As a child, my mother had severe rashes, which we now understand was eczema, an autoimmune condition that had nothing to do with cleanliness or the lack of it. But back then, the doctors were mystified and tried many treatments. According to my mother, they smeared her with a vile-smelling black ointment, and she had to wash with caustic soap. Anything other than absolutely clean was bad.
Between my grandmother's caution and the thought that being clean could cure her rashes, my mother became germaphobic and obsessive about hand washing. Now I understand how the trauma might have triggered my mother's hand washing, but growing up it was maddening to me.
During the time I lived at home, I remember her scrubbing and scrubbing her hands–a lot. She pestered my brother and me do so as well. When I was a teenager it got to the point where her hands were raw, and the doctor told her to ease off. She didn't work in a sewer, he said. This helped to a degree, although at times of stress my mother would start washing her hands more frequently. So I swore that, while I'd wash my hands "normally," I would never be that crazy about it.
Then, when Covid-19 hit, what's the first message we heard? Wash your hands! Frequently!  At first I followed the "every two hours" rule religiously. I badgered my partner: "Why aren't you washing your hands?" After the first month, when I realized how dry my hands were, even with moisturizing soap and hand cream, I thought things over. Was I picking up my mother's behavior?
I was rarely leaving the house, and no one was coming in, and during those times, there would be no virus to wash off. So I have largely reverted to what would be considered a conventional level of hand washing, except I am diligent about it when I return home after shopping, and I have my hand sanitizer to use between stops when I am out.
It took a pandemic to get me close to my mother's hand washing practices, but I've stepped back from the edge and tried to find the balance between right, wrong, and almost right.
Marian
I have recently retired from a marketing and technical writing and editing career and am thoroughly enjoying writing for myself and others.
Characterizations: funny, well written