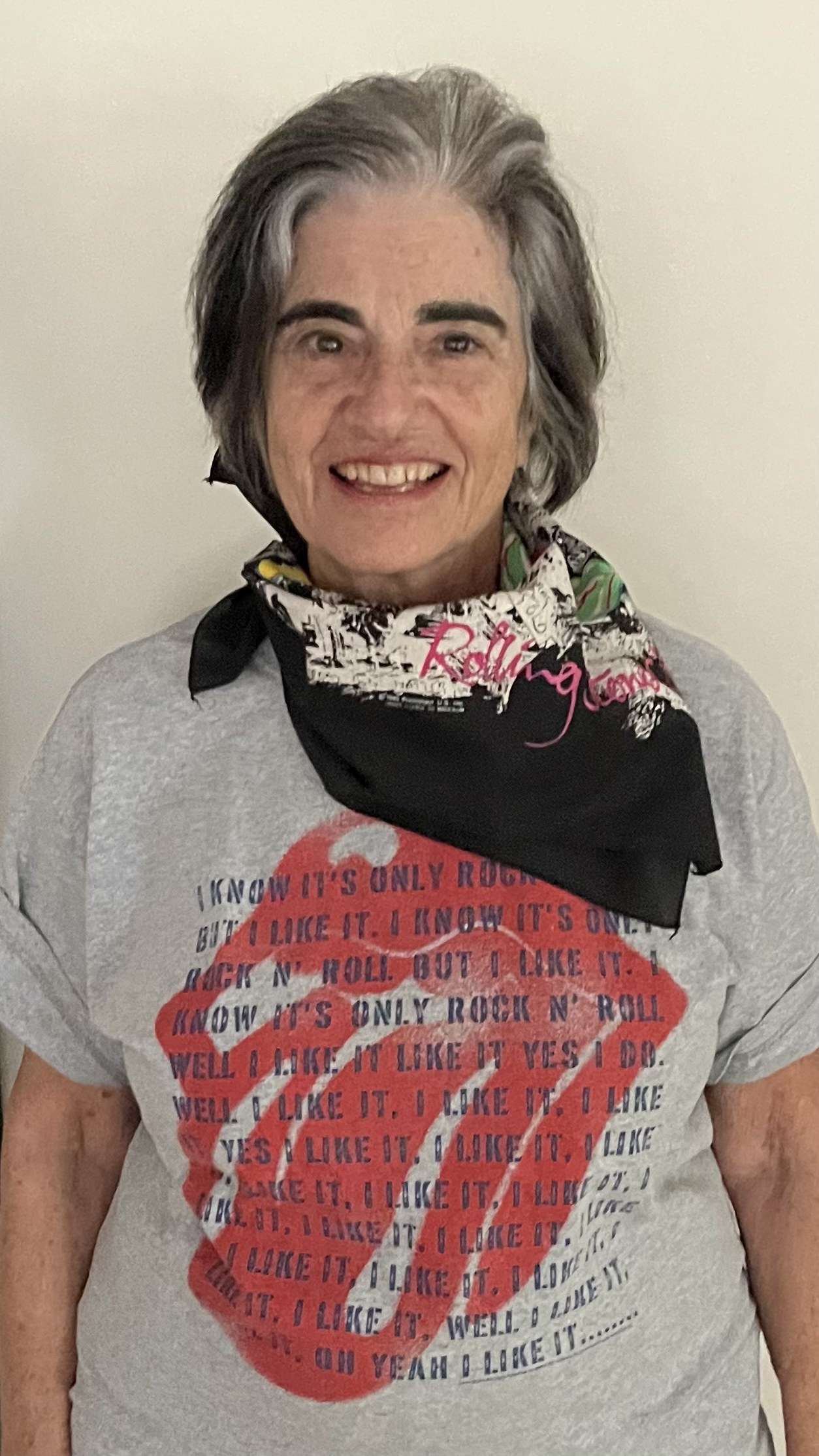 I first published this story for the BEATLES VS STONES prompt,  but if you haven't read it or don't remember it,  I hope you read and enjoy it now.
ROLLING STONED AT THE GARDEN
I've told you about my dalliance in a New York coffee shop with Paul McCartney (See My Favorite Beatle),  so now let me tell you about my night at the Garden with the Rolling Stones.
Our friends Mary and Frank own a deli and bakery on Mott Street that supplies food to the concessions at Madison Square Garden,  and that connection helped us land some great concert seats over the years.
So when the Stones announced their 2002 Forty Licks World Tour,  and would be at the Garden for one night,  I knew of course it would be a sell-out and I immediately called my friend Mary.
I'm not so much a Rolling Stones fan as a Jagger fan,  and I was dying to see my man Mick up close and personal.  I asked Mary to try for seats for me and Danny as close to the stage as possible,  and since we couldn't very well go without taking our son,   I asked her to get two (cheaper) seats for Noah and a friend.
Mary came through with great seats for us,   literally a stone's (!)  throw from the stage,  and separated from Mick's ever-present ramp by only a measly theatre rope.   What I didn't realize was that Noah was sitting many tiers above us but by chance had a clear sightline to our seats.
I don't remember who opened for the band that night,  or even their set list,  I only know Danny and  I were on our feet raging to the music when Mick turned and seemed to look right at me.   Then he pranced off the stage followed by the rest of the band,  and they headed down the ramp in my direction.
What happened next is a blur –  a lot of smokey stuff was wafting through the air that I couldn't help inhaling and I may have been in a slightly altered state.   But I do remember my son's voice coming from somewhere way up above me yelling,    "Mom,  you rock!"
It seems this usually sober,  law-abiding librarian had climbed over the theatre rope,  pushed past a security guard,   and was lunging at Mick Jagger.
Unfortunately I missed Mick,   but I did brush Keith Richards' arm with my right hand.
(I didn't wash that hand for a week.)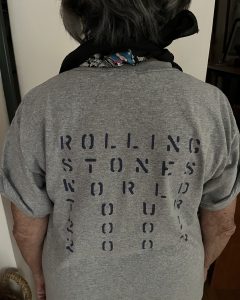 Dana Susan Lehrman
Dana Susan Lehrman
This retired librarian loves big city bustle and cozy country weekends, friends and family, good books and theatre, movies and jazz, travel, tennis, Yankee baseball, and writing about life as she sees it on her blog World Thru Brown Eyes!
www.WorldThruBrownEyes.com
Tags: Rolling Stones, Rock concerts, Madison Square Garden
Characterizations: right on!