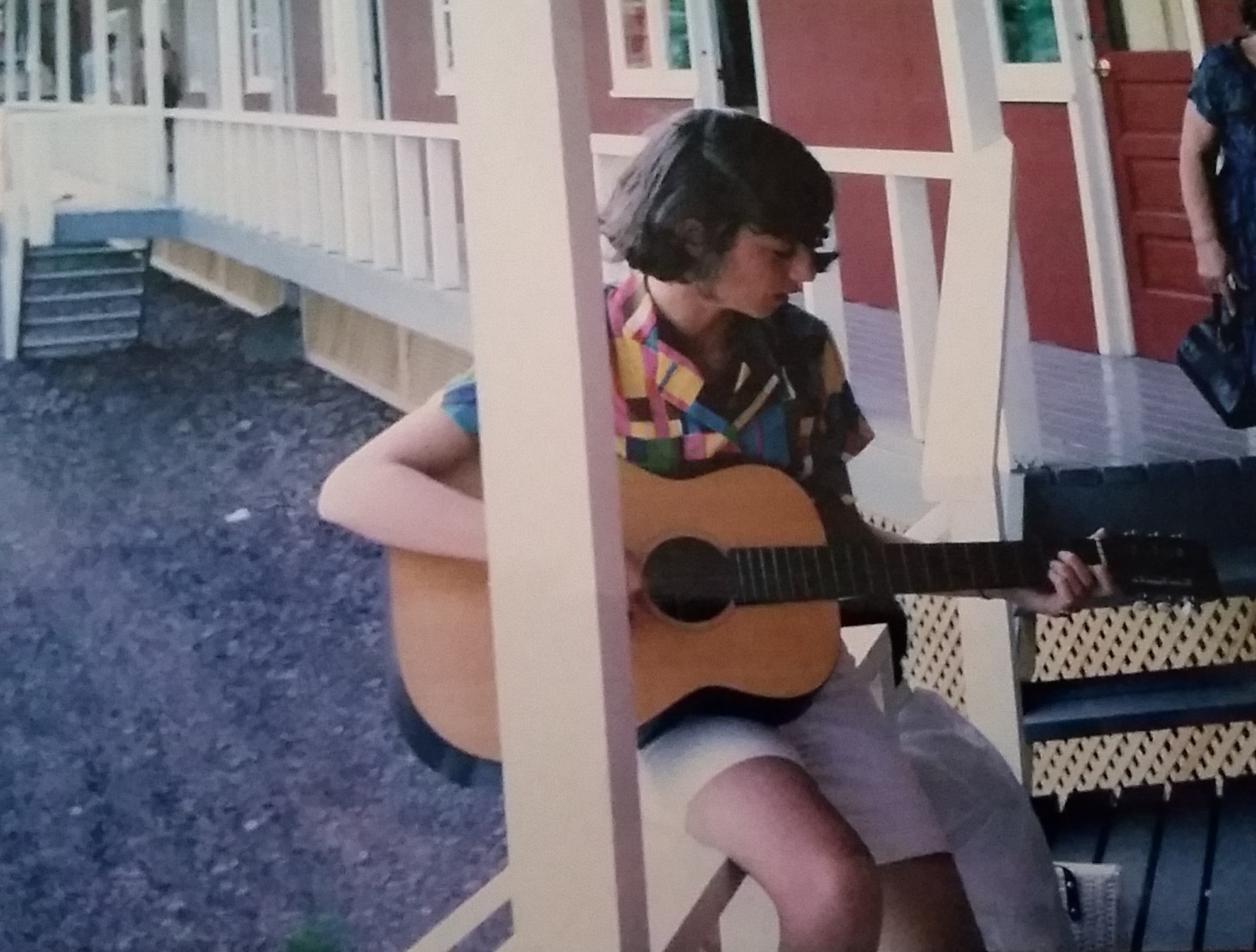 In the summer of 1965 I decided I wanted to learn how to play the guitar. I was turning 14 at the end of the summer, and it was my second year at a leftist work camp called Lincoln Farm. One of my favorite aspects of camp was the singing we did — at campfires, during construction or forestry projects, or riding in the back of open trucks. We sang folk songs, and civil rights protest songs, and labor movement songs, all to the accompaniment of one or sometimes many guitars. So I signed up for a guitar class. The featured image is from parents' visiting day that summer, when I was showing off my newly acquired skill for my parents. I am sitting on the porch railing of one of the "motels" that we campers lived in, which I had helped to build the summer before.
Unfortunately, like piano and art and so many things that I started, I didn't stick with it long enough to get good. I think I only mastered three or four chords. However, there were quite a few songs I could strum using some combination of those chords. The most complicated song I learned how to play was "Scarlet Ribbons." The arrangement I was taught required plucking the strings individually during each verse, and strumming chords each time the bridge came around. I was very proud of mastering it.
After that class at camp, I never took any more official lessons, although friends who played guitar would give me pointers. The problem was that wherever I was, there was always someone who could play much better than I could. So I would end up singing while they played. That was a lot easier, and therefore more fun. In my twenties I even did a few gigs with a couple of guys, where both of them played the guitar and all three of us sang. That was a pretty common set-up in those days – think Peter, Paul, and Mary, where Peter and Paul both played the guitar and Mary stood in the middle and just sang.
Still, I can't help thinking that had I kept on with it, I could be really great by now. I see that there are many programs online that enable you to teach yourself to play the guitar at home. I might try that. After all, I still remember how to play "Scarlet Ribbons."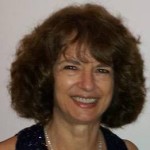 Suzy
Characterizations: been there