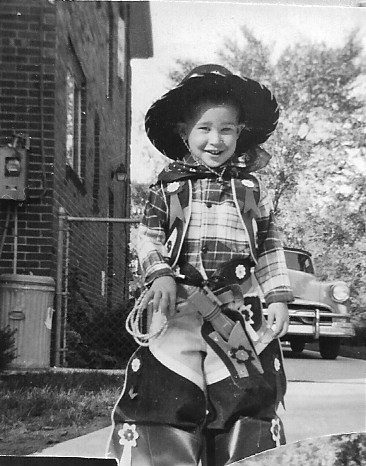 I owned my share of toy guns as a kid—I could play Cops & Robbers or Cowboys & Indians for hours—but when it came to the real thing I was chickenshit. And so, when our fathers took Bud and Jeff (my two best friends) and me to a father-son weekend in northern Michigan the spring before our first summer at camp, they literally had to drag me to the rifle range.
Why my friends had to drag me to the rifle range, and why I kept coming back.
This is not hyperbole. In my nine-year-old imagination, I was certain that, in the presence of real guns, at least one of us would be shot. I envisioned the scene a dozen different ways and they all ended badly. When they set out on the path to the range, I followed, hanging back about twenty paces. "Chief Bringing-Up-the-Rear," they taunted me, but who cares about teasing when I was worried about being killed? The specter of death already weighed on my family that spring, as my father had lost one leg to cancer. My mother would be devastated, I fantasized, if they brought me home in a coffin. Finally my Uncle Jim (Jeff's dad) came back, took my hand, and escorted me down the path.
We finally arrived at the range to find an open, shaded, wooden platform facing a row of paper targets at a distance of 50 feet. Kochie, the riflery instructor, was a good ole boy from somewhere in the south, maybe Tennessee. He knew his weapons and insisted that we respect them. He unlocked a case and handed each of us a .22-caliber rifle and a small box of ammunition. He positioned us prone on the platform and showed us how to check the safety, pull back the lever, open the chamber, and load a single bullet. He taught us how to aim, hold our breath, and gently squeeze the trigger. Then we took the safety off and did it for real.
I can still remember the sharp recoil of the rifle against my shoulder, the metallic ping of empty, ejected casings hitting the platform, the acrid stink of gunpowder. Those first shots missed the target entirely, but with practice we were able to hit the paper and even occasionally the outer circles of the bull's-eye. I could do this, I found. I even liked it.
My friends and I earned riflery medals each of our four years of camp, progressing from Pro-Marksman to Marksman to Marksman First Class and finally to Sharpshooter. Our fourth year, to add variety, we experimented with standing positions—much harder than prone—and pistols instead of rifles. Kochie also taught a hunter safety class. After we passed the written test, he took us by twos into the forest for the field exam. We had to decide simultaneously whether to fire our unloaded guns at a series of targets he had set up. I was relieved when my friend Bud and I both held our fire at a partially obscured target that turned out, on inspection, to be a caricature of Miss America. That was as close to hunting as I ever got.
We returned home that year proudly clutching hunter safety certificates bearing the seal of the National Rifle Association—an affiliation that now makes me cringe, but the NRA, and guns in general, were less political in those days. Today, I deplore the proliferation of guns in America. I don't own a gun, and if I had kids, I wouldn't teach them to shoot. But I have to admit that mastering this grown-up skill I'd feared was a confidence-building rite of passage on the road from boy to man.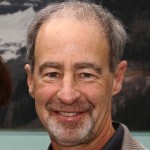 John Zussman
John Unger Zussman is a creative and corporate storyteller and a co-founder of Retrospect.
Characterizations: been there, funny, moving, right on!, well written