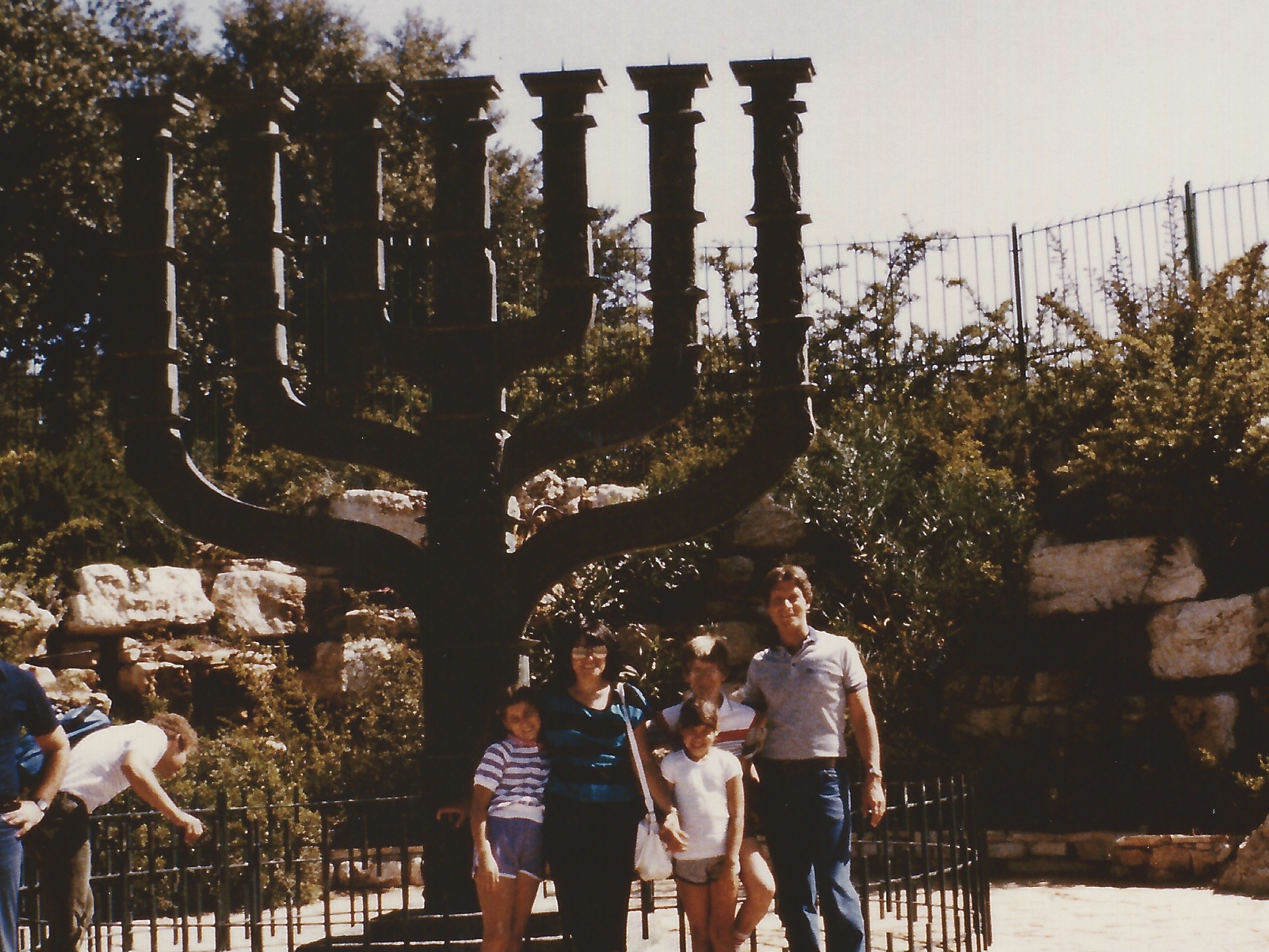 We went to Paris and Israel in 1984, the year our son turned thirteen. It was a wonderful trip marred by a few unforeseen catastrophes, the greatest of which was almost losing his little sister. Our daughters were ten and seven, and it was our youngest who gave me one of the most frightening close calls of my life. Under the supervision of six adults, she managed to disappear in the crowded market place of the Old City in Jerusalem. With us and then gone.
Allow me to back up a bit to several bad luck omens that foreshadowed the main event. A few days before we were due to depart for Paris, our youngest daughter came down with chicken pox. Her brother had never had it and her older sister had it a couple of years before. So, why now? The only French-speakers in our home were our two older kids, who refused to help us as we called the Paris hotel to explain we would be arriving later than our reservation date. After saying, "Hello oui," back and forth for several minutes, my husband was somehow able to explain we would be checking in several days later than planned. Amazingly, we were also able to change our flight to Paris without much fuss.
We were sure she had recovered from chicken pox, but on the way to the airport she vomited in the car. Undeterred because she was often car sick, and now we only had three days to see all of Paris, we boarded the plane. I had the privilege of sitting next to her as she vomited during most of the flight. Once in Paris, she declared she felt better and we ran from one sight to another, trying to do the grand tour in three days. I think we spent a total of an hour rushing through the Louvre, seeing the Mona Lisa and Winged Victory. At any rate, the kids were satisfied that they had seen Paris, and we met my parents in Israel for the rest of the trip.
My father's sister and her family lived on Kibbutz Ein Dor, where we all stayed. Every child there seemed to have chicken pox but they ran freely, played, and swam together. One of the pluses of communal living. On the down side, our middle child, who was immune to the pox, picked up a nasty intestinal virus there. No problem. She had what everyone was having, a painful antibiotic shot in her butt. After suffering this indignity, she was no longer a huge fan of kibbutz life.
My uncle drove all of us to Jerusalem to take in the sights and shop for a tallit for our son's upcoming bar mitzvah. There were nine of us, but somehow, we crammed into a large vehicle for the trip. In the old city of Jerusalem, we wandered down crowded pathways looking for a shop my aunt recommended. My parents and uncle were bringing up the rear of our procession and, I assumed, watching my youngest daughter. When my aunt turned left to go down a side path into the store, we all followed. But apparently, everyone was so busy talking that it was only when I screamed in a panic, "Where's Dana," that the awful truth dawned on us. Busy socializing, her guardians didn't notice that she kept walking straight ahead when everyone else turned left.
This was a disaster of Home Alone proportions. She didn't speak the language or know where we were staying. I have no idea if she realized she was lost until I ran down the street screaming her name at the top of my lungs. At some point she heard me, stopped about a block from where I was, and burst into tears. I couldn't believe my luck in finding her so quickly. If she hadn't heard me or had turned down a different lane, or went with the proverbial evil stranger… I was shaken to my core.
I learned many lessons from this close call. I should have had a paper in her pocket with her name and contact information in Israel. I should have held her hand myself rather than assuming others would look out for her. I should have talked to all of my children about what to do if they became separated from us. I will never forget the panic I felt once I realized she was lost, and I am forever grateful that her ear was tuned to the sound of her mother screaming her name.
*My shout out to Elena Ferrante, whose Neapolitan Novels I adored.
I invite you to read my book Terribly Strange and Wonderfully Real and join my Facebook community.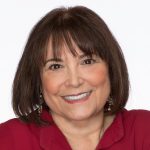 Laurie Levy
Boomer. Educator. Advocate. Eclectic topics: grandkids, special needs, values, aging, loss, & whatever. Author: Terribly Strange and Wonderfully Real.
Characterizations: been there, right on!, well written