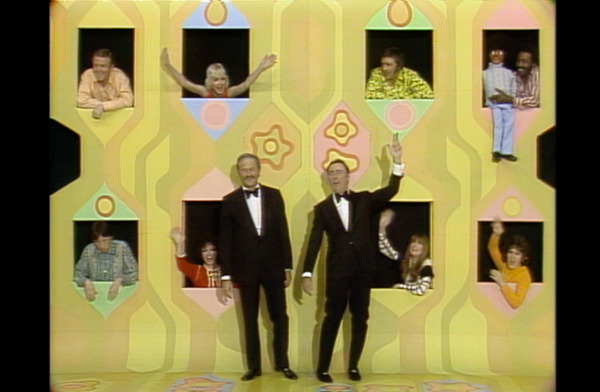 There were many wonderful variety shows back in our youth. Here are five I remember fondly.
Of the many wonderful variety shows on the air in our youth, here are five I remember fondly.
The Ed Sullivan Show (1948-1971) The granddaddy of them all started three years before I was born. It had fabulous acts, and families gathered in front of the television every Sunday night to watch the "really big shew." I best remember the three times the Beatles were on. On their first appearance, while they were singing, one by one the camera focused in on each Beatle's face with his first name written on the screen, since we didn't know them yet. When it got to John, it said "sorry girls, he's married." I have never forgotten that. I know that Elvis was on, and that they didn't show him below the waist, because his hip motions were too provocative, but I don't actually remember it, since it was in 1956. When the Rolling Stones appeared in 1967 and wanted to sing "Let's Spend the Night Together" they were told to change the lyrics to "Let's Spend Some Time Together" and they complied. On the other hand, when the Doors were to sing "Light My Fire," they were told not to sing "girl, we couldn't get much higher" and to replace it with "girl, there's nothing I require." They didn't say they wouldn't do it, but when the time came, they sang the real lyrics, and since it was live television, there was nothing anyone could do. They were told they would never play the Ed Sullivan show again, but they didn't care. The show ran until 1971, but I stopped watching when I went off to college in 1968.
The Smothers Brothers Comedy Hour (1967-69) I loved the Smothers Brothers as a musical/comedy duo, and had several of their records, so of course when they got their own television show, I had to watch it. As well as being extraordinarily funny, they had great political commentary, great songs, and Pat Paulsen running for President.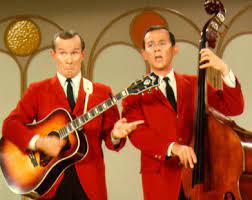 This show was also where Don Novello first appeared as Father Guido Sarducci, Vatican gossip columnist. They had musical guests who might have been considered too radical for other shows, such as Janis Ian, Joan Baez, and Pete Seeger. Seeger's appearance in September 1967 was his first time on network television since being blacklisted in 1950. However, his performance of "Waist Deep in the Big Muddy" was deleted from the show because it was clearly a criticism of LBJ and the Vietnam War. Later in the season, for whatever reason, CBS decided to let him perform the song.
Rowan & Martin's Laugh-In (1968-73) This show began my senior year in high school and lasted until a year after I graduated from college. Since I didn't have a television in college, I must have just watched it the first season and the last, or maybe in summer reruns. Yet I remember it so vividly. Its humor corresponded perfectly with mine. It made stars out of young comedians like Goldie Hawn and Lily Tomlin, both of whom I love to this day. Lorne Michaels was one of the writers, which probably explains a lot about his creation of Saturday Night Live only two years later. The show gave us many memorable phrases that we still use in my family, most notably "Ve-e-e-rrry interesting . . . but shtoopid!" and "Here come da judge!" When the phrase "Sock it to me!" was uttered by a cast member, they generally fell through a trap door, had water thrown on them, got knocked out by a boxing glove on a spring, or some other indignity – why was that funny? I don't know, it just was. And when presidential candidate Richard Nixon appeared on the show and said "sock it to me?" everyone waited expectantly for something to happen to him, but nothing did. Nixon later said that appearing on Laugh-In was what got him elected. (Humphrey was also invited to appear but declined, and later said that not doing the show may have cost him the election.)
The Sonny and Cher Comedy Hour (1971-74)  I loved Sonny and Cher from the time of their first hit, "Baby Don't Go," in 1964. When they got their own variety show in 1971, I was hoping it would be good. It started as a summer replacement series, but it got such high ratings that it was brought back with a permanent slot. I must have missed most of the first season, because I was still in college, with no TV, but after I graduated I was able to watch it.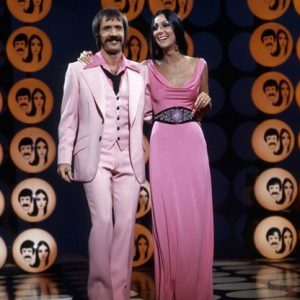 I loved their songs, and the amazing costumes they both wore. Cher is still known for outragous outfits, but on the show Sonny would always have an outfit that went with hers. If she had sequins, he did too. Each show opened with their theme song, a stylized instrumental version of The Beat Goes On. They sang covers of other artist's songs, not only their own, and they always had great harmonies. They also had many guests, including the Smothers Brothers, Bob Hope, and even Muhammad Ali. I thought I remembered the show being clever and funny, but watching a few clips on youtube while writing this story made me realize that they spent a lot of time insulting each other. Doesn't seem so funny now.
Donny and Marie (1976-79) I would have to call this show a guilty pleasure. It's embarrassing to admit how much I enjoyed it. My only explanation is that it ran during the time that I was in law school and immediately afterwards, when any diversion was entertaining. Their signature song, which was very catchy, introduced one segment of each show: "I'm a little bit country, I'm a little bit rock and roll." Marie would sing a country song, and Donny would sing a rock and roll song, either one after the other or in counterpoint. Like Sonny and Cher, they had a lot of banter which consisted of insulting each other. They also had celebrity guests. However, this was certainly the weakest of all the variety shows I watched.
The prompt asks if we would watch variety shows like this now. I would certainly watch a show like Laugh-In now. In fact, I think Saturday Night Live has a lot of aspects that are similar to Laugh-In. Topical sketches, musical numbers, recurring characters, and many of the cast members becoming celebrities over time were all characteristics of Laugh-In as well as SNL. SNL has been running since 1975, and has been popular with three generations of viewers, so obviously their formula has stood the test of time.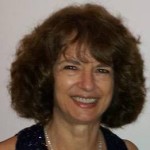 Suzy
Characterizations: been there, funny, right on!, well written