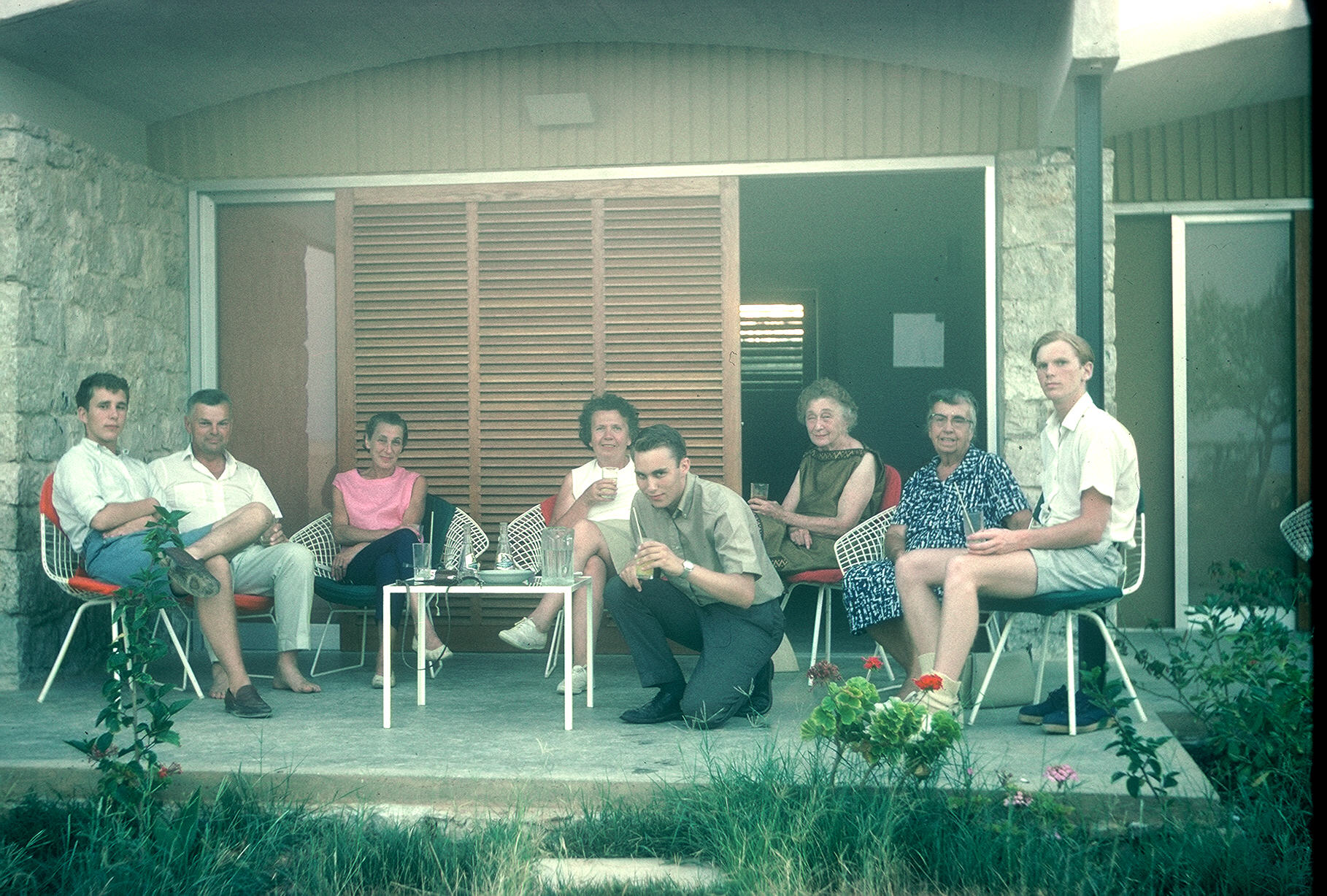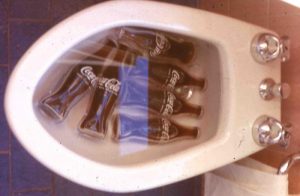 My mother had a very privileged upbringing.  As a result, she still believed that families should take "The Grand Tour(s)" of Europe (hereinafter, "TGT") when my brother and I were growing up, even though this was already a bit of an anachronism.
My mother had a very privileged upbringing.  As a result, she still believed that families should take "The Grand Tour(s)" of Europe (hereinafter, "TGT") when my brother and I were growing up, even though this was already a bit of an anachronism.
Consequently, and despite having taken TGT just three years previously  — eight weeks, two ocean liners, five countries, the whole deal — she announced that we were off for another TGT the summer before my junior year in high school and right before by brother was to go off to college. This was going to consist of two families (very close and also well-traveled friends), three generations (i.e., one grandmother on each side included), and four weeks each in Italy and Greece (including cruises on the Adriatic and through the Greek isles), followed by a week where we could all split up and go where we wanted — including us kids by ourselves (my mother was liberated to a fault in this regard).
I grumbled that it would totally ruin my summer plans, including trying out for the title role in "The King and I" in my high school's summer theater program (hint: not Anna).  The only saving grace, as far as I could see, was that my girlfriend (of "Betrayal" fame) was going to be in France all summer with a Putney School group, and I figured I could use my last week to pay her a visit.  My brother Tom was equally bummed, despite the fact that his best friend Richard was the younger brother in the other family (who was equally equally bummed about having to go).
I will not go into any of the many adventures from that  trip other than to say that it was marvelous in all respects and for all concerned; it could not have worked out more perfectly.  And the last week, when I was allowed to go solo to Paris, was amazing, with ridiculous coincidences playing no small part.  I found a $2/night hotel on the Left Bank, somehow found the hostel where my girlfriend was staying and then was allowed to attach myself to the Putney folks — as hip and laid back, students and faculty both, as I had been led to believe — for their remaining time in Paris before they headed off to the south of France two days before I was scheduled to fly home.  And in those two days, I first bumped into old family friends from my small hometown — who, of course, then treated me to a lovely dinner out — and then, on my last day in Paris, bumped into, of all people,  Richard. He had gone to London to seek out old pals from when he had lived there for a year during his father's sabbatical, but, finding them all on holiday, decided to fly to Paris.  He was not looking for me and, indeed, had no idea where I was staying, but somehow we were on the same street at the same time going in opposite directions.  So we had (another) great dinner together our last night in Paris and then shared a cab to Orly the next morning.  Richard had an earlier flight so, with a hearty, pseudo-sophisticated "See you in New York, old chap," I wished him off and killed a few hours reading until my flight took off.
As planned, everyone arrived at JFK at some point that day and we rendezvoused.  My mother and grandmother had gone to Israel, my brother to Austria; I forget where the other family members went, save for my last night's dinner companion.
On the was back to Connecticut in a van, my mother turned to all of us and asked, "So, how did everyone like the trip?"  Despite the rhetorical intent of the question, we all went on and on about how it was the most amazing trip ever and owned up to her being absolutely right in "making" us go.  She then responded, much to our surprise, "Great; because that is the last family trip we'll ever take."  We kids were stunned and protested mightily.  She then added, "Don't get me wrong; I would love for all of us to do this again.  But all of you are or soon will be going off to college and you are likely never going to want to take another such trip with your parents.  Just take your own families when your kids are old enough."  And she was absolutely right.  And we absolutely didn't and we absolutely did.
p.s. I realize the prompt is "Spring Break" and this was a summer trip.  Poetic license, OK?
p.p.s.  When I originally posted this story, I could not find any pictures from TGT in my own files and was mightily peeved at myself.  Fortunately, my brother came to the rescue and sent along a few later on, which I have now inserted.  The featured image was taken at a lovely villa on the Greek coast on the evening of my birthday. Everyone is in it except for the older brother of the other family (Pete), who took the picture.  Starting at the left, I'm the cool dude on the far left, my mother is two to the right, brother Tom is two to the right of her, my grandmother (Tootsie) is next on Tom's right and Richard is on the far right.  As to the picture at the top of the text, that was taken in our hotel bathroom in Rome.  If you are three teenage guys sharing a room, what else do you do with a bidet but fill it with cold water to chill your supply of Cokes?
John Shutkin
Characterizations: funny, right on!, well written