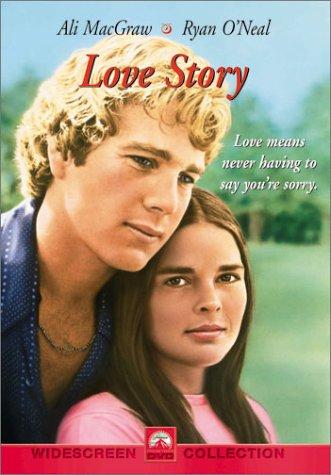 Faithful readers of Retrospect may recall my story on the prompt Beaches, which included memories of two spring break trips I took three decades apart: a 1961 trip with my parents and sisters to Fort Lauderdale shortly after the movie Where the Boys Are came out; and a 1992 trip to Maui with my future second husband and two kids where we had a Seder in a Suitcase. In between those trips was my archetypal "college students descend on Florida beaches" trip in 1971.
It all started because Nancy's boyfriend of almost three years dumped her. Nancy and Steve had started dating at the beginning of freshman year, and by the middle of junior year she was thinking this was for keeps. Unfortunately, he didn't agree. She was devastated. So her roommate Debbie decided that the thing to do was whisk her away somewhere for spring break to take her mind off of him. Debbie invited me and two other friends to go with them, to help cheer up Nancy. This was going to be a low-budget trip, with all five of us in one motel room. There was a guy somebody knew (maybe a Harvard grad student?) who was driving to Florida and back in a station wagon, and was happy to have five more people to split the gas and the driving.
We knew we didn't want to go to Fort Lauderdale or Miami Beach, because they were too full of rowdy college students. We all wanted to be someplace quiet and peaceful where we could get a suntan and forget about the traumas of academia while we helped Nancy forget about Steve. One of the girls knew of a place called Ormond Beach that she had gone to as a child because her grandmother had had a place there. It sounded nice, and had the advantage of being 250 miles north of Fort Lauderdale, so a shorter drive by several hours. The grandmother wasn't there any more, which is why we needed to book a hotel room. Somebody made the arrangements (hard to remember how we did those things before the internet), getting us a room with two double beds and a rollaway.
We drove straight through from Cambridge to Ormond Beach, which took almost 24 hours. We only stopped for food and gas. People took turns driving and sleeping. I didn't have my driver's license yet, and didn't know how to drive, so I was spared driving duty, but everyone else took long shifts. When I wasn't sleeping, my job was to ride shotgun and talk to the drivers to keep them from falling asleep.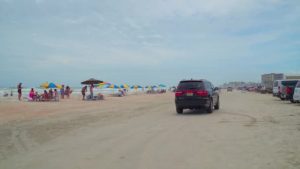 Much to our dismay, when we got to Ormond Beach, we discovered that it wasn't the peaceful refuge we were looking for. The next beach south of Ormond was Daytona, home of the Daytona International Speedway where the famous Daytona 500 NASCAR race has been held every year since 1959. The racing aficionados had spilled over from Daytona to Ormond, and there were cars driving up and down the beach! Tough to read a novel and work on your suntan when there are muscle cars going vroom vroom right past you every few minutes.
The motel we were staying at turned out to be filled with college students. Most of them seemed to be guys who were drinking vast quantities of beer. They would proudly invite us to come see the beer can pyramids they had made. We were not impressed.
The movie Love Story had just come out a couple of months earlier, and when they heard we were from Radcliffe, they invariably asked "Do you know Ali MacGraw?" Every. Single. Time. We started out giving serious answers: no we didn't know her, she had in fact gone to Wellesley, not Radcliffe, and besides she was over 30, an actress playing the part of a college student. They didn't listen. So eventually we gave up and just answered yes, we knew her. It was easier, and really, who cared?
In spite of the cars on the beach and the drunken guys wanting Ali MacGraw, we did have a good time. We read some books, swam in the ocean, sunbathed on the beach, and enjoyed each other's company. At the end of the week, station-wagon guy came back and picked us up. I don't know where he spent his vacation. The drive back to Cambridge seemed even longer than the drive going down. One of the girls had managed to lose her wallet and therefore her driver's license, and she didn't want to drive without a license in case we got pulled over (we wouldn't have). But the other four drivers got us back safely. And we sure had great tans to show off!
---
Postscript: For a slightly racier spring break story, from my law school years, check out Blame It On Mexico.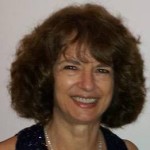 Suzy
Characterizations: funny, right on!, well written