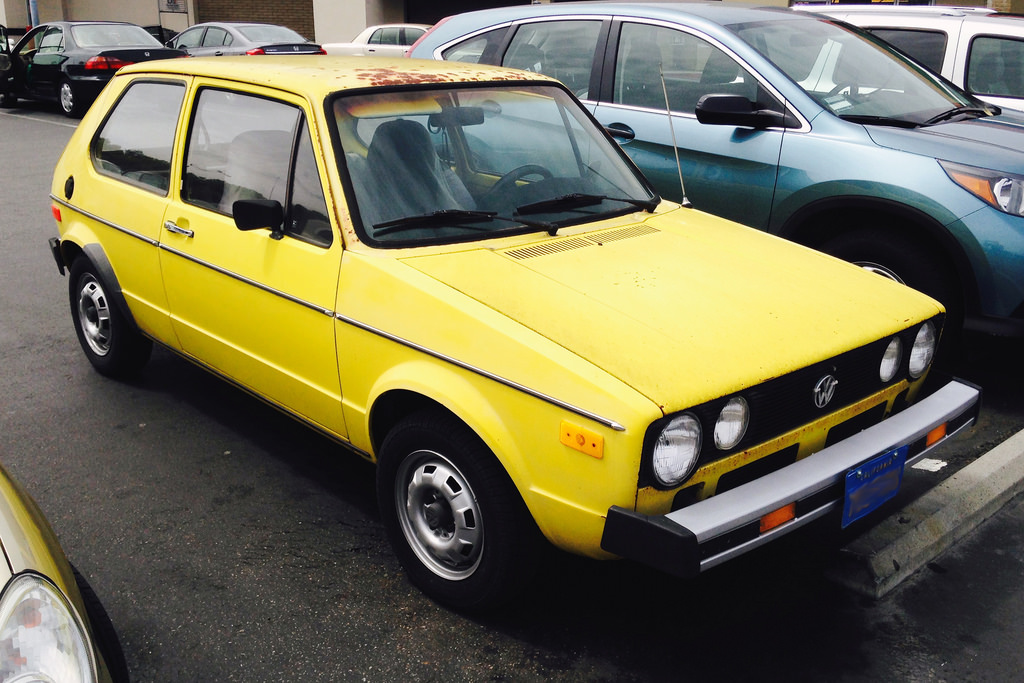 The first car I ever drove (at the age of 15—legal in Louisiana at the time) was my parents' Pontiac GTO. Why a middle class Jewish family had such a car, I do not know, but I do remember that my boyfriend at the time liked to put it in neutral at stoplights so that the other drivers would think it was a standard shift.
But the first car I owned (with my new husband Paul) was a 1975 Volkswagen Rabbit. After seven years of living in Cambridge, MA, where I took public transportation everywhere, Paul and I moved to Rhode Island, where I needed a car to drive from our home in Providence to my graduate program about forty-five minutes away. Though it was the first year the Rabbit was manufactured, we thought buying a reliable Volkswagen was a good bet. We were wrong.
It died. A lot. And not just on cold mornings when many cars in those days needed time to warm up. It died at stoplights in rush-hour traffic. It died while driving. The worst time was when it died in the middle of summer on the Mid-Cape Highway on the way home from a vacation on Cape Cod. Far from an exit, Paul and I, having managed to get the car to the side of the road, put up the hood and waited. For a long, long time. When a car finally pulled over, its driver said she had seen us on the way to the beach and was now on the way home. With her help a tow truck finally came.
Shortly thereafter we got rid of the Rabbit. Using the Lemon Laws we were actually able to sue and even get a bit of money. Our next car was a Volvo.
Kit