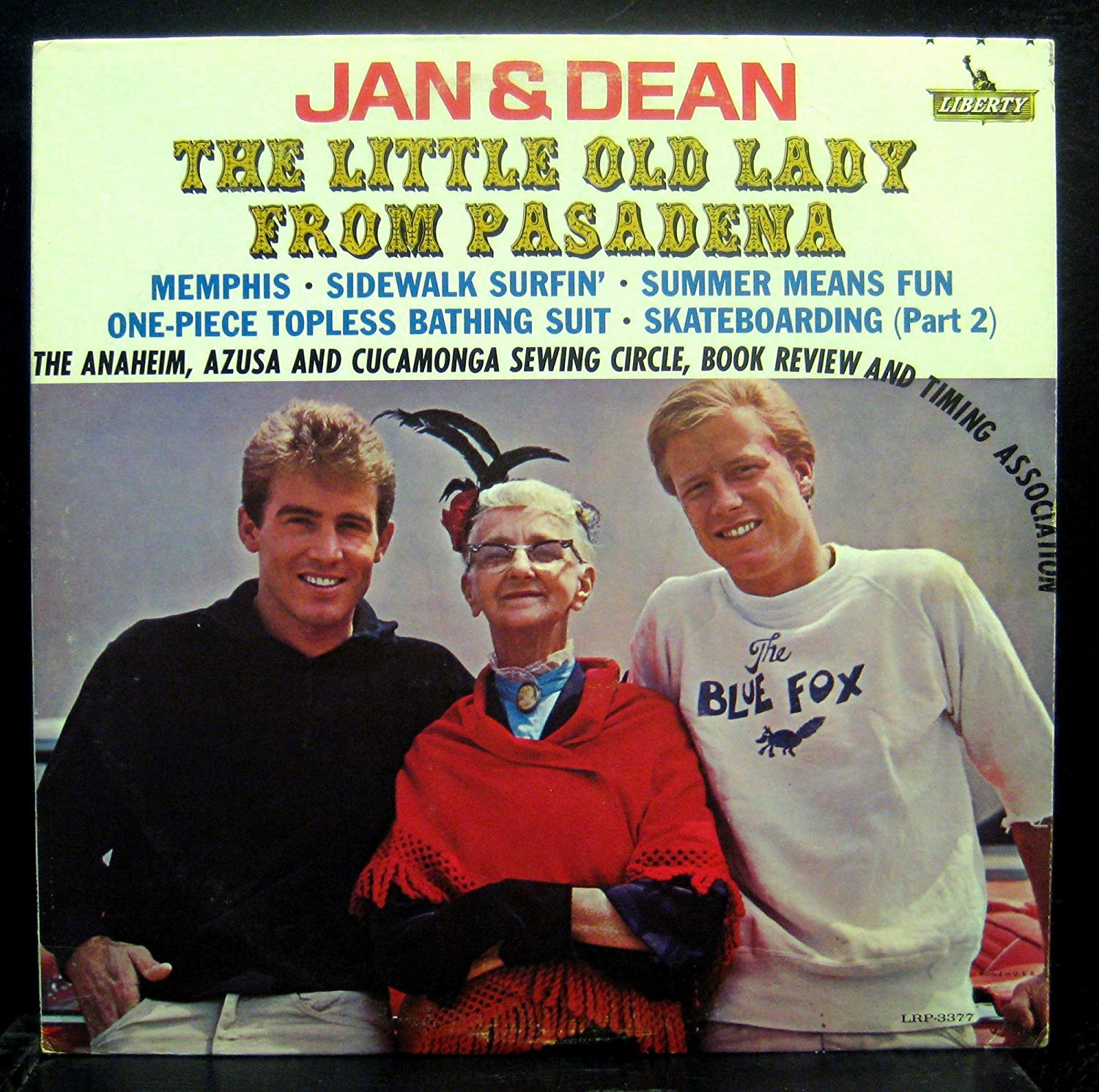 As I often do when I am writing a Retrospect story, I started out by googling "songs about [name of prompt]." For Ageism, I could find almost nothing; apparently it isn't a topic that songwriters are inspired by. But I did find a reference to "The Little Old Lady from Pasadena" as being the first anti-ageist song ever written. It is a pretty great image, this elderly woman with a flowerbed of gardenias who shuts down all the drag racers. ("The guys come to race her from miles around, But she'll give 'em a length, then she'll shut'em down.") So, kudos to Jan and Dean!
I have been trying for days to think of any times that I have been the victim of Ageism, and I am coming up empty. Of course that's a good thing, but still, it makes me wonder whether it has been happening and I just haven't noticed. Up until recently I was always the youngest person in any group — my family of origin, my classmates at every school (because I skipped a grade), even my mah jongg group — but now I am starting to be one of the elders in some circumstances. I am the oldest person in my book group, and recently when I was recommending a book about the solar eclipse of 1914, one of them said, "oh, were you there?" (Notice the year, that is not a typo, it was 1914, not 2014!) When I said no, but thanks so much for asking, she reminded me of the book I picked for the group about Sixties radicals and the Chicago Convention because I was there, so she thought maybe I was at the eclipse too. Just a little ribbing, but I guess you could call it ageist humor, and I didn't love it.
I recently saw an advertisement for a computer called Wow! designed especially for seniors. Well yes, I am a senior, but I am not an idiot! Here's some of the text from the ad, with my comments.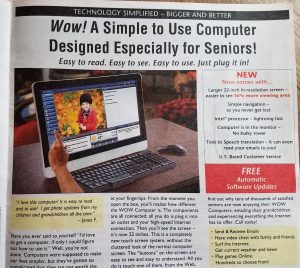 "Have you ever said to yourself  'I'd love to get a computer, if only I could figure out how to use it.'"
No, even when computers were new I never said that. Also, why didn't you put a question mark at the end of your question?
"Computers were supposed to make our lives simpler, but they've gotten so complicated that they are not worth the trouble."
Actually, it seems to me that they've gotten a lot less complicated than they used to be.
"With all of the 'pointing and clicking' and 'dragging and dropping' you're lucky if you can figure out where you are."
That is probably my favorite sentence in the whole ad, it makes me laugh out loud (LOL) every time I read it. I am very fond of pointing and clicking, as well as dragging and dropping! I do remember when my office first got computers with mice, they encouraged us to play a solitaire program for practice in using the mouse. But that was at least 30 years ago!
So who is this ad directed to? I don't think it's Boomers. Everyone I know is very proficient at using computers and doesn't need one with "buttons" that are easy to see and easy to understand. We may not have grown up with computers, but we have had them since our thirties. This is aimed at my mother's generation, the eighty- and ninety-year-olds who can't figure out technology. There must still be some demand for it or they wouldn't keep advertising it, but I think that demand will disappear very soon, because there will be nobody left who isn't proficient with computers.
On the other hand, my son, who writes for TV and was perhaps dismayed that we don't watch much TV in our house, recently gave us a Roku. Not only gave it to us, but came and hooked it up to our TV and programmed in Netflix, Hulu, Amazon Prime, HBO and a couple of others, complete with passwords, so all we have to do is point and click to watch pretty much anything there is. I'm sure we could have figured out how to do it ourselves, but it was so nice to have him do it, and to see how easy it was for him. Was that ageism on his part? You could call it that, but I prefer to think it was just doing something nice for his parents.
To end with another musical reference, Rod Stewart's song "Maggie Mae" has the line "The morning sun when it's in your face really shows your age." When the song came out, in 1971, I thought that line was hilarious, and I would emphasize it when I was singing the song. Now it doesn't seem so funny, and makes me think about how my face does look in the morning. Of course, I don't go to bed with college students the way Maggie did. But still. . . .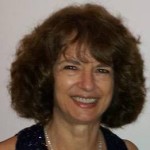 Suzy
Characterizations: been there, funny, right on!, well written