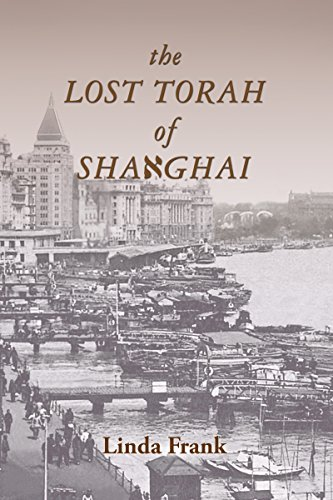 I liked the idea of this week's prompt — thanks, Dana —  but didn't really think I had much to say.  Not many cousins on either side of the family; always friendly, but never particularly close. But then I thought about the re-emergence of one of my cousins in my life in recent years and realized there was a bit of a story to tell.
Linda had inherited my aunt's role as the matriarch of the family -- the unofficial historian and part-time yenta who always knew what was going on with everyone.
Cousin Linda is actually a second cousin on my father's side, along with her brother Larry.  Linda is two years older than me; Larry is my age.  I first met them when I was about six and our family went out to Milwaukee, my father's hometown, to visit his sister (my aunt — duh).  We were introduced to a ton of relatives — my grandfather was one of ten children — and I couldn't possibly keep them all straight.  Linda and Larry, despite being contemporaries while most of the relatives seemed to be starchy old aunts, barely registered.
However, during our "grand tour" of Europe when I was thirteen (as mentioned in a couple of my other stories), we serendipitously bumped into Linda and Larry and their parents in Rome, as they were also doing a grand tour.  In fact, their itinerary was very similar to ours, so we then planned to get together in Paris and London.  Larry and I particularly hit it off; Linda was the proverbial "bossy" older sister.  So much so that, after we returned from Europe, our family took another trip to Milwaukee at the end of that summer, only I stayed with Linda and Larry's family rather than with my aunt.  And I had a great time mainly hanging out with Larry and his pals and riding bikes around their neighborhood.
My brother actually stayed in closer contact with Linda and Larry after that, as he went to the University of Chicago while Larry was at Wisconsin and Linda was at Michigan; indeed, he stayed with their family in Milwaukee a couple of times over holidays rather than coming home to Connecticut.  But, after that, we all just stayed in friendly but distant contact.
Fast forward to 2010, when my wife and I, coincidentally, move to Milwaukee for my new job. At that point, Linda and her husband Eli were living in San Francisco, as she had just retired from a career in investment banking, but still came to Milwaukee a lot because Eli's son lived there and they had a ton of friends in the area. It was also clear that Linda had inherited my aunt's role as the matriarch of the family — the unofficial historian and part-time yenta who always knew what was going on with everyone.  She and Eli — who is/was a terrific guy — made sure to take me out to dinner in Milwaukee even before my wife moved out to join me, as she stayed in Connecticut until our house there was sold.  It finally sold and, on the second day after we moved into our new house in the Milwaukee area, when I was off at work, Linda knocked on the door and introduced herself to my wife.  She announced that she had brought sandwiches and was there to help my wife move everything in.  (I think she also wanted to see our pool for her own purposes, as she/is was an avid swimmer.)   My wife, a fairly shy person, was initially taken aback and wary that Linda was mainly there to check her out and report back to the clan as to her suitability for membership in it.  But she quickly realized that Linda had come in peace and, by the end of the long visit, was completely taken in — if not a bit overwhelmed — by her friendliness and generosity.
Linda and Eli were often back in Milwaukee and we always got together with them.  Indeed, they were the perfect "guests," as they always seemed to be house sitting for friends of theirs and never needed a place to stay (though, of course, Linda would drop in for a swim from time to time).  Even when they were not there, Linda was busy making introductions for us to their friends, who were all bright, interesting people with similarly progressive political views and many soon became our own friends.  That said, I have no doubt that Linda had first informed these folks that we had the Linda "seal of approval" — like Good Housekeeping, only better — and that they damn well better treat us nicely.  Linda even introduced us to the local temple — reformed, of course — but my lifetime resistance to any formalized religion kept us from joining.  (Amusingly, my wife, a Connecticut Congregationalist, was more open-minded about it.)  And Linda's vast knowledge of our wider family, which she is only too happy to share, also afforded me (and my patient wife) the opportunity to learn about it and get a much broader perspective of where we all came from, literally and otherwise.  And, of course, of all the juicy family scandals.
During this time, besides traveling widely with Eli, Linda started writing mystery novels.  Her protagonist is a woman of a certain age named Lily Kovner, whom Linda describes as "a Jewish Miss Marple."  I annex the cover of "The Lost Torah of Shanghai," and decided to entitle this story with an obvious play on that title. I've read and enjoyed them, with one caveat, which says more about me than Linda or the books.  There is usually a sex scene or two in the books and reading such scenes written by your female cousin is somewhere up on the adolescent "ick" spectrum, albeit not as high up as walking in on your parents having sex.
Coincidentally, Linda and Eli moved back to Milwaukee — sort of manifest destiny for them — just about the time that my wife and I moved back to the East Coast in 2015. But we still keep in close contact, even if only by email most of the time, and I am ever so grateful to have re-connected with my lost cousin of Milwaukee.
John Shutkin
Characterizations: funny