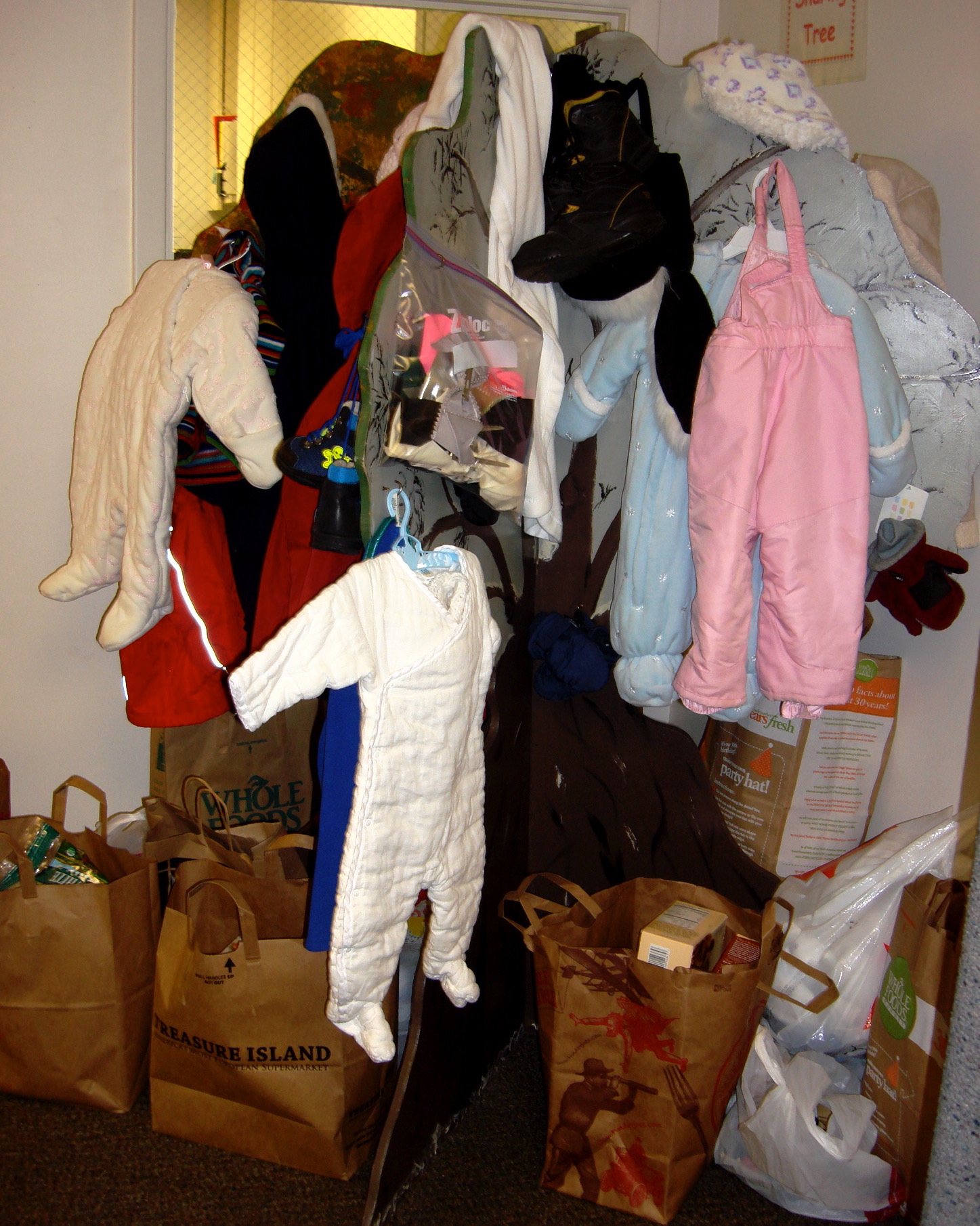 How do you teach preschoolers about caring and sharing, which is a young child's concept of charity? Back in 1992, I started Cherry Preschool with an amazing group of parents and teachers. To accomplish this, we were the grateful recipients of all kinds of donations and acts of kindness, which I guess you could call charity. Having grossly underestimated what it would cost to start a preschool for 150 children from scratch, we were lucky to have raised enough money for a building in which to operate. Even after selecting a contractor who made the lowest bid (never a good idea) to carry out the pro bono architect's plan for renovation, we had to scramble to pay him. While we had a dedicated community of parents and teachers with lots of energy and creativity, we had no money.
I hope the preschoolers we taught remember that charity begins in our hearts and in the way we treat one another.
Every teacher and board member donated toys from their homes and spent countless hours buying more with their own money at garage sales. Businesses donated office furniture and shelving to hold those toys. We discovered that drawers could become toy cubbies and, turned on their side, book cases and toy shelves. Someone gave us an old refrigerator and stove for the kitchen. My clunky first IBM computer and barely functional printer came from someone's office. Amazingly, six families loaned us start-up money, which we repaid early and with interest.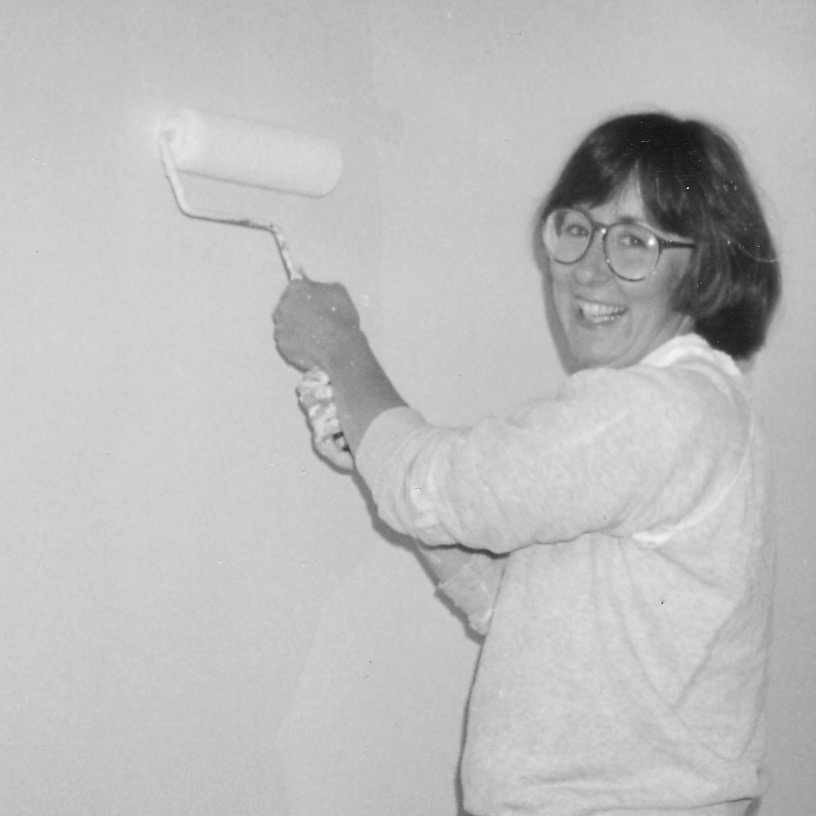 Beyond the material goods and financial help, however, people gave something priceless to make the dream of our new preschool a reality. They gave their time and talent freely and generously. Volunteers painted every wall, scrubbed that kitchen, built a handicap accessible ramp, and were literally painting the front door just in time to open the school. We likened it to the barn building scene from the 1985 Harrison Ford movie witness.
To get a sense of what it was like, check out the first three minutes of the preschool's 25th anniversary video, Cherryness.
Given our origins and the gratitude we felt for so many who offered us a helping hand, we decided early on that one of the values we wanted to teach the children was a form of charity that we came to call caring and sharing. To facilitate this, a parent volunteer (of course) built us a Sharing Tree, pictured in the featured image of this story, that still stands in the preschool hallway just outside of the office. Our first charitable sharing was a food drive at Thanksgiving. Children brought in non-perishable items, which we piled up around the tree. Just before Thanksgiving, the older classes put the food in bags and helped to carry it to the cars of parent volunteers who donated it to families who needed it. We explained to the children that they were lucky to have enough food to eat but there were other children who were not so lucky. Preschoolers could grasp the concept that we should make sure everyone had enough to eat.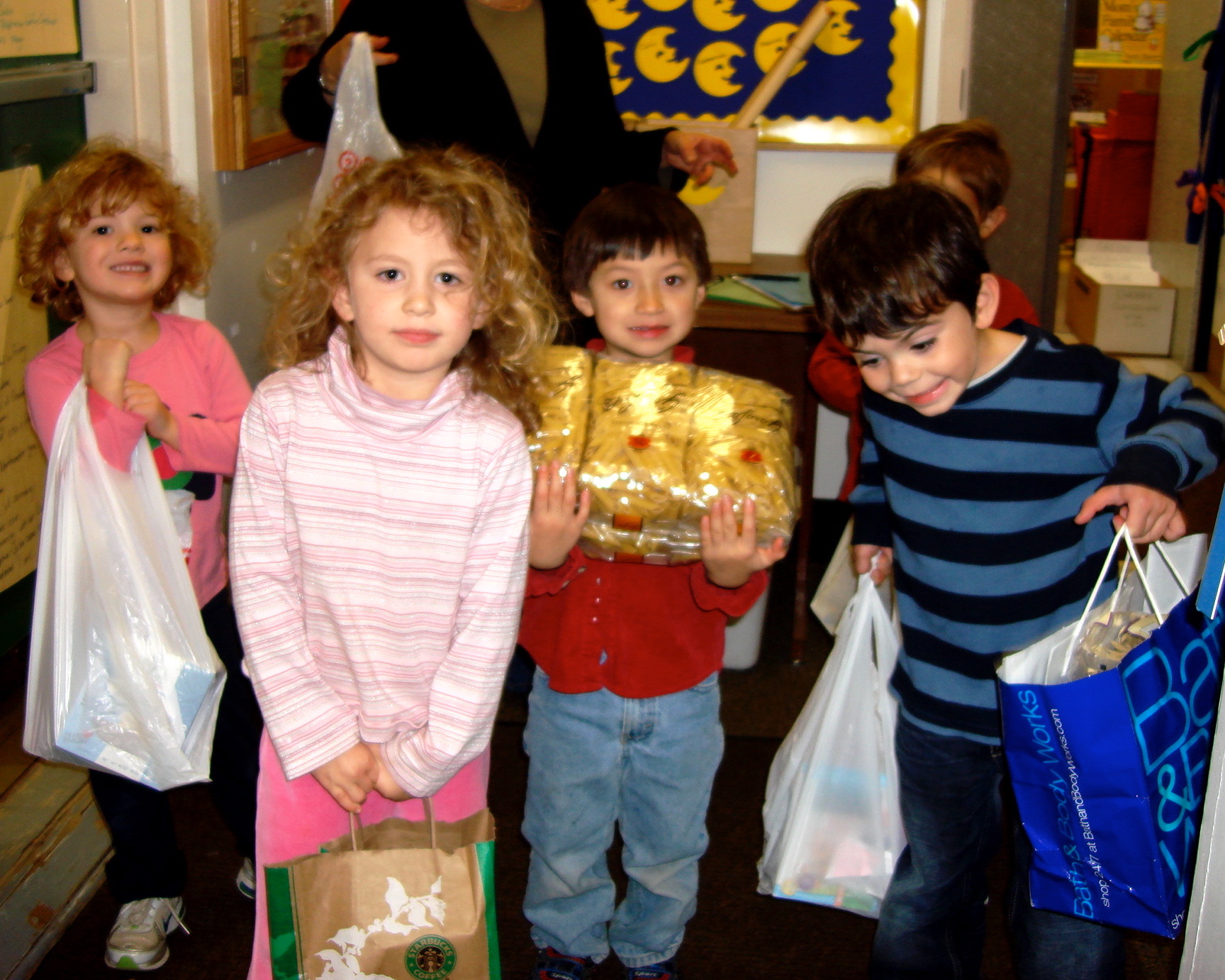 After that, we collected Things to Keep Kids Warm. New mittens and hats were hung on the tree, and families donated new and gently used jackets and snowsuits. Once again, the children helped put these things in bags for the parent volunteers to distribute. We also had a Baby Tree under which we collected boxes of new diapers and new and gently used baby clothing, equipment, and toys. Again, we taught the young ones that it was important to make sure all babies had what they needed.
In November, 2001, I explained what we were trying to teach in a newsletter to our parents:
The teachers have been talking with the children about the difficult concept of "caring and sharing," which is the theme of our Sharing Season.  At this time of year, we sometimes ask the children What are you thankful for?   Here is an assortment of responses from several classes:

Tigers
Fish
My Dad's hand (on an x-ray)
My dollies
The Union Pacific Railroad
My pet cat Glitter
A pink Christmas tree
My T-rex
My Zen room
Chicken to eat
Bobcat trucks
My friends
My school
My new baby
That I give presents to people I love
Grandpas
God
The whole world

As we move through the Sharing Season at Cherry Preschool, let's all try to focus on the things that really matter. Take the time to be thankful for all of the blessings in your life. Take strength from your precious children, enjoy them, and give them some extra hugs for me.
Reading that now in the context of it being just two months after September 11, it feels even more poignant. The world felt like a cold and frightening place but it was still important to keep our eyes on the prize. Charity for young children is learning to care about others and offer them help when they need it. Perhaps this lesson is even more relevant to adults today. I wish our world had become kinder in the intervening eighteen years, but right now we are in a bad place when it comes to caring and sharing.
I would like to think that those preschoolers from 2001, who are now young adults, are practicing what they learned at Cherry Preschool. I hope they are generous with their time and helpful to others. I hope they vote, work to improve our environment, help the immigrant, lobby for gun safety legislation, and work to make our country fairer for those who struggle financially to survive and to obtain healthcare. I hope they remember that charity begins in our hearts and in the way we treat one another.
I invite you to read my book Terribly Strange and Wonderfully Real and join my Facebook community.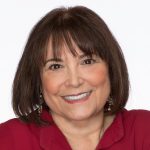 Laurie Levy
Boomer. Educator. Advocate. Eclectic topics: grandkids, special needs, values, aging, loss, & whatever. Author: Terribly Strange and Wonderfully Real.
Characterizations: moving, right on!, well written