We are the world,
We are the children,
We are the ones who make a brighter day, so let's start giving.
Oh, there's a choice we're making,
We're saving our own lives,
It's true we'll make a better day, just you and me.
This song, written by Michael Jackson and sung by an ad hoc group of prominent musicians calling themselves USA for Africa, was released in March 1985 to raise money for famine relief in Africa. This was probably the beginning of celebrities using their clout to support important causes. It was also one month after my first child was born, a time when I started worrying about what kind of world she would grow up to live in.
---
Thinking back to my childhood, I don't know for sure whether my parents gave money to charity. I assume they did, but money was something that was never talked about in our house. I didn't know anything about how much money came in or went out. I did know that a lot of my father's patients paid him in ways other than money. There was one man who paid in steaks, so we sometimes had a freezer full of them. A woman crocheted blankets for us, one for every member of the family (I still have mine). Another woman cleaned our house on a regular basis. I knew that my father never turned anyone away because they couldn't pay. So I was very familiar with that form of charity, giving services to people even when they couldn't pay for them.
I also knew that my mother belonged to two Jewish philanthropic groups, Hadassah, which raised money for Israel, and the Brandeis Women's Group, which raised money for Brandeis University. Brandeis, having been founded only a short time before, in 1948, was too new to have the wealthy alumni/ae to make donations the way older universities did, and formed these women's groups all over the country to support it.
However, I would have to say that I don't remember ever being taught anything specifically about the importance of charity.
When I was in my twenties, the women's movement was the most important element in my life. After law school I started volunteering at two local women's organizations, the Sacramento Women's Center and Women's Stress Alternatives. Eventually I was asked to be on the board of directors of both of them. I provided legal services to women who needed them, although as a brand new lawyer, I'm not sure how valuable that was. But at least it was free. I actually went to court twice representing Women's Center clients, one who was having a custody battle, and one who was fighting with her ex over a car that he had given her. I honestly can't remember the outcome of either case, and after I was hired by the Attorney General's Office, I was no longer allowed to represent private clients. I was sorry I couldn't do that any more, because it felt good to help people who couldn't afford to pay, just like my father had done.
As far as giving money to charity, I sheepishly admit that it was only when I started paying my own taxes, and learned about charitable donations as a way to decrease tax liability, that I started writing checks to various organizations, beginning with the two on whose boards I served. However, I now make donations regardless of whether they are deductible or not, if they are causes that I care about. Over the years I have found many worthwhile organizations that I wanted to support financially. When my children were younger, we tried to involve them in deciding what organizations to contribute to when we made our end-of-the-year donations. There would be dozens of solicitations that came in the mail, and we asked them to go through and pick one that they wanted to support.
The synagogue I belong to now is very active in social action, following the Jewish precept of tikkun olam, repairing the world. I never learned about this when I was growing up, probably because my parents allowed me to drop out of religious school after one year. As an adult, I only decided to join a synagogue when I had children whom I wanted to send to religious school (ironic, I know, but there it is). I am so grateful for my wonderful rabbi, who embraces social action and often gives sermons about what we can do. I have learned so much from her, and from others in the congregation. In recent years I have gotten involved in temple projects to collect clothing and household goods for refugees, give blankets to the homeless, sing and visit with the elderly at a senior center, create and support a summer daycamp for refugee children, and many other activities.
With the current political climate, it seems more important then ever to get involved in repairing the world. As it is stated in the Talmud, "It is not your responsibility to complete the work, but neither are you free to desist from it."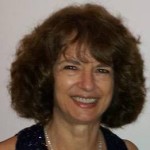 Suzy
Characterizations: been there, well written