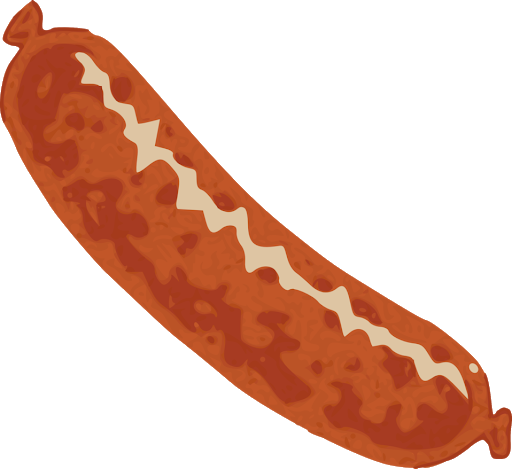 "Everything has an end, but a sausage has two."  So sayeth Papa Kulz, protagonist of a second-year German reader I studied years ago.  Retirement is certainly an "end", and I had two so perhaps my retirement is a kind of sausage.
First there was the retirement that wasn't, observed by many, and then there was the retirement that "was", observed by almost no one. And midway between them was a short-circuited retirement, a retirement that "wasn't" also observed by almost no one. The end.
First there was the retirement that wasn't, observed by many, and then there was the retirement that "was", observed by almost no one.  And midway between them was a short-circuited retirement, a retirement that "wasn't" also observed by almost no one. The end.
But perhaps you would like something more than the Twitter version.
I retired on March 29, 2002 at age 53.  More accurately, I was retired that day, a Friday. Good Friday.  Good?  Ha!  Truth was I was pushed out.  I referenced, it briefly in There and Back Again  a couple weeks ago, but here's the skinny.
I had been CEO of a subsidiary of an investment management conglomerate, head of the institutional line of business for the parent and a member of its management team.  I was in Chicago.  The other members were in Hartford, the parent's location.  I had taken over two years previous to clean up a mess left by my predecessor in Chicago that resulted in an SEC enforcement action.  A great challenge that I embraced and succeeded in pulling off.  But now friction had arisen between me and the Hartford folks.  Just after New Year's I was summoned to Hartford where the parent CEO made it clear that I was to leave.
The financial terms of my departure were negotiated, including participation in an early retirement plan to push a part of the cost onto the pension plan, and an end-of-the-first-quarter date was agreed.  The experience was surreal.  I had no intention of true retirement but I found myself an unwilling participant in a shadow play orchestrated by Hartford to make it look that way.  The management committee planned a farewell party for the last week of March in Hartford, and on the eve of that occasion, from Chicago, I had a contentious phone call with the head of HR over the final details of the financial agreement.  I told her I was not interested in making the trip without appropriate assurances that we had wrapped everything up, and she promised me that all was in order.
I arrived in Hartford next day to find that she had misled me.  I believe she was trying to demonstrate for the CEO just what a great negotiator she was, and she was trying to wring some concessions from me.  I was furious.  I marched down to the CEO's office, found he was unavailable, and told his assistant to relay to him that we had no deal and that I was headed back to Chicago.  He came to Chicago the next day and we settled everything in five minutes.  That was Thursday the 28th.  But the retirement celebration fell victim to circumstance.
I left the next day with no fanfare. If this was retirement it sure didn't feel like it.  That Sunday, Easter Sunday, my wife and I entertained our company auditor's engagement partner and his family, good friends, and we made a bit of an occasion of it, but that was it.
As I reported in There and Back Again, my subsequent efforts at reemployment failed and I embarked upon a solo consulting venture.
In midsummer 2010, after seven or so years of consulting I was worn down by the effort of growing a business and said to my wife one morning, "you know, I think maybe I'm done.  Maybe I should just call it a day and we live a simpler life in South Carolina" (where we had purchased a home with an eye to retirement).   She snapped, "don't you think you should talk to me first?" to which I replied, "I thought I had just started that very conversation."  She turned on a heel and walked away.  Next day she announced that she wanted a divorce.  And that was that.
The reality of a late-in-life divorce is the scrambling of finances and financial plans.  I had to set aside any thought of retirement and get back to consulting.  Which I did.
By 2017 I had recovered financially, pretty much and decided to begin to wind down my business.  By the end of the year I had informed my clients that I would wind up my practice at the end of the first quarter of 2018.  As February turned to March I began the process of winding things up, looking to close up shop on Friday March 30th.  By coincidence this was Good Friday again, or as I viewed it, Very Good Friday.  By Thursday of that final week all tasks had been completed, but I felt it appropriate to stand by just in case a client had a last-minute question.
The reality of solo consulting is just that: you're it.  There are no work buddies.  No water cooler around which to gather and shoot the breeze.  So, on that last day, there I was, by myself.  My partner, Barbara, was away visiting her daughter in Texas.  Precisely at 5 p.m. she sent me a text, purely of celebratory emojis.  I responded, "you can say that again",  which prompted her to send a fresh batch of the same emojis.  And that was it.  Anticlimax.
I won't pretend great disappointment.  I had finally retired, after all.  But it made me think of a retirement, years earlier that seemed to me the epitome of a grand farewell.
When I moved to the Adirondacks, in the fall of 2004, the head basketball coach of the University of Vermont men's team, Tom Brennan, had just announced that this would be his final season.  He had coached there for twenty years or so, and had done well.  Several conference championships and trips to the NCAA tournament, the so-called "March Madness."  But he had never won a tournament game.  That final season his team did well, and they found themselves in the tournament.  This time, however, they pulled off a monumental upset of highly-ranked Syracuse.  They went no further, but that was enough; Tom had his tournament win.
Now the University of Vermont is in Burlington, which is also home to ice cream purveyors Ben and Jerry.  In honor of Brennan, they produced a limited-edition special flavor for the local market.  The flavor?  Retiremint.  What a way to go!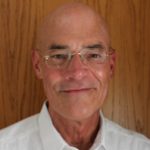 Tom Steenburg
Retired attorney and investment management executive. I believe in life, liberty with accountability and the relentless pursuit of whimsy.
Characterizations: funny, moving, well written