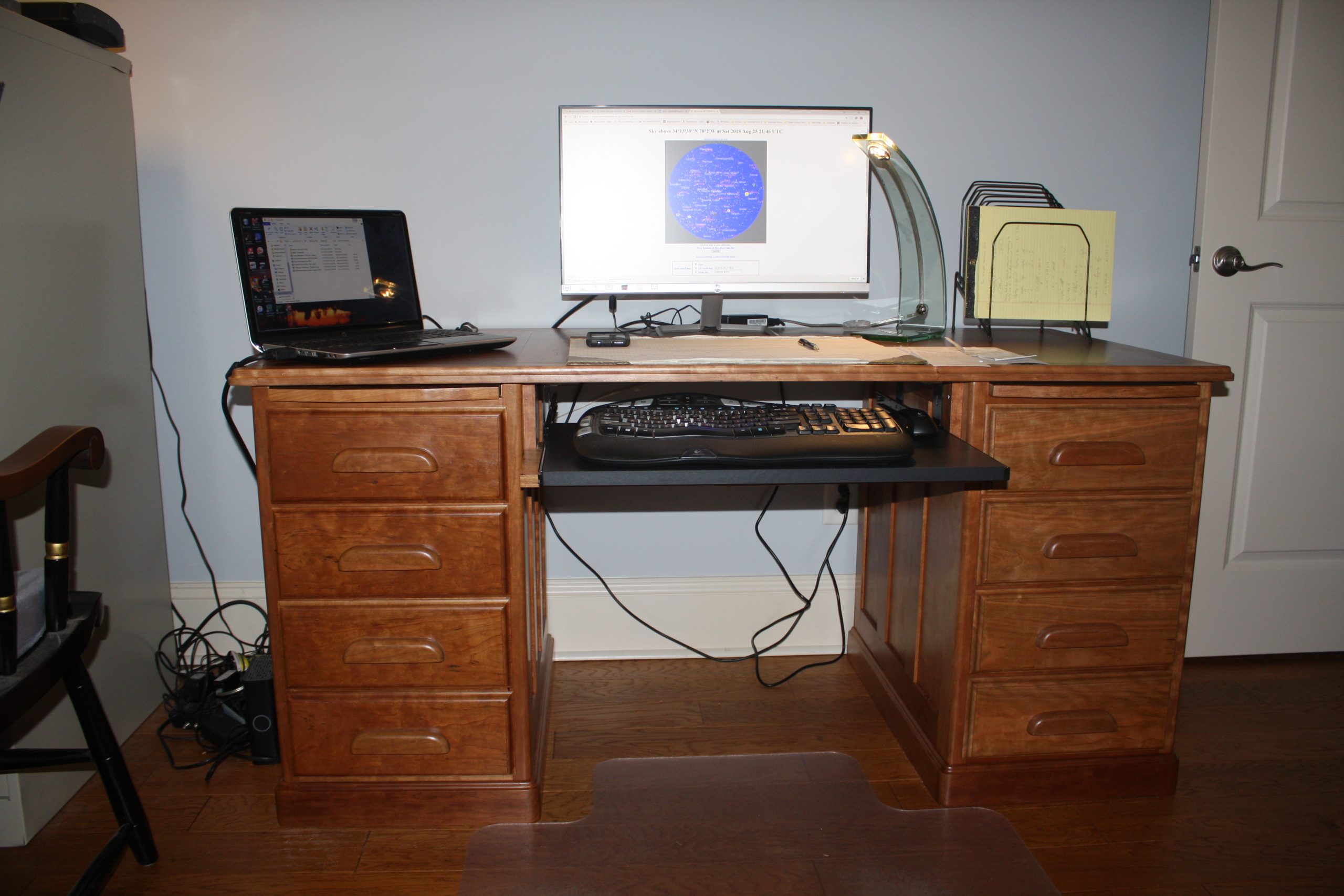 …and it's my mind, and there's no time when I'm alone.
So, over the last 65 years, I have progressed from my room to my recliner and my shop, and I am as happy as a clam.
When I was a teenager, growing up on a farm outside a small midwestern town, with only my brothers to do things with, there was little time, and virtually no money, for hobbies.  The three of us would play "straight base" ball in the summertime, or make bows and arrows out of small branches, or skip rocks on a pond, but there was no real opportunity for mental stimulation.  I would come home after school, milk the cows, and get my other chores taken care of, eat dinner with my family, and then disappear into my room to read.  (We only had one large console record player, and few records, so even listening to music was not possible – the only time I could do that was in the barn while I was milking the cows.)
My dad would get actively upset with me for not hanging out with the family, watching mindless TV shows.  But I got a lot more out of reading, largely science fiction – I subscribed to Analog magazine and read every SF book available in the public library – but also a lot of math and science books.
Note: I thought about titling this story "In My Room", the Beach Boys tune expressing the same idea, and so I'll include a link to that one, too.
Over the years, as I have developed more ability to enjoy other activities, I have often gone too far in expanding my interests, to the point that I have some ability in many areas, but I'm not really an expert in any of them.  Those interests fall into four broad categories: sports, music, intellectual pursuits, and ,making stuff.
Sports
I played baseball in Peewee League, Little League, and Pony League.  My Peewee League and Little League teams never won a game, but my Pony League team won the championship one year.  I played third base, left field, and caught, and when they put up a fence in the outfield, I was the first person to hit a home run over it.  (I struck out my first at bat, but then hit the homer after my girlfriend showed up.)  I was never a real jock, however.  I stopped growing vertically after sixth grade, and so was never going to be football star.  I did, however, play on my high school tennis team, and earned a varsity letter, although tennis only awarded a small letter, not the great big letter that the real jocks wore on their sweaters.
Later, I was a bowler, and participated in several leagues.  My high game was a 257, and my high series was a 644, so I was reasonably good at that sport.
And I have played golf, usually pretty badly, since high school.  Over the last few years, I have had some  shoulder problems, including a completely separated supraspinatus tendon in my left rotator cuff, and am slowly getting my game back after physical therapy.
Music
I have loved music my entire life.  One of my fondest memories is hearing my mother standing at the sink and singing while she washed dishes or made dinner.  I took piano lessons for about five years during elementary school, until my dad got mad at the piano teacher and pulled as all out.  Later, I played trumpet in the high school band, and sat as high as second chair, but my tone was awful, and I never practiced.  Then, about twenty years ago, I took up guitar.  We bought our younger daughter a guitar for Christmas one year and arranged for lessons.  Whenever she was unable to take her lesson, I would sit in instead, and when she finally lost interest, I just took over her lessons completely.  There was about a six-year hiatus when we moved to North Carolina, but I have since started taking lessons again from a teacher who insists on teaching me the little embellishments that make my playing more interesting than just pounding out chords.  My background in classical piano really helps, and the teacher loves to work with me because I understand what he is telling me.
My biggest interest in music, however, is just in listening to it.  As my ex-wife pointed out as we were dividing assets, I had more than 550 CDs on the shelf at that time, and the collection has grown since then.
Intellectual
My greatest joy, however, still is in reading.  I devour books on science, math, history, the history of science, politics, and the occasional novel, usually something that I should have read while I was in college.  (I did read "A Portrait of the Artist as a Young Man" in college, and have read it at least twice more, trying to figure out what point Joyce was trying to make, finally concluding that he was just showing off his own knowledge of literature.  Similarly, I have read "The Stranger" three times, trying to find the symbolism of the sun, an assignment from freshman year Expository writing.  I had a friend in Columbus, a professor who is an expert on Melville.  When I told her that I really enjoyed "Moby Dick" as a great book about whaling, she just shook her head.)
My interests in math and science have been life-long.  I am still likely to pick up a math or chemistry or physics book for my reading pleasure, and as I wrote in my comment to Khati's story, I have finally acquired a really nice telescope, and am in the process of learning more about how to use it.
Making Stuff
I started getting into woodworking in about 1975, largely self-taught – my dad couldn't put two boards together without  bending nails.  Then, around the time that June and I got married, I also started wood-turning.  When we moved to North Carolina, the one demand I had for the house we were building was that I would have room in the garage for a shop, and I then bought all new, high-end tools for that shop.  The image at the top of this story is the cherry desk that took me five years to build, as I learned new techniques and practiced them.  I now have a top of the line wood lathe, and I turn pens, bowls, goblets, platters, candlesticks, and other objects.  I'm still learning a lot about wood turning, but it is always very satisfying to see an object when it is done.
So, over the last 65 years, I have progressed from my room to my recliner and my shop, and I am as happy as a clam.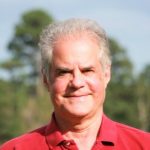 Jeff Gerken
Characterizations: right on!, well written