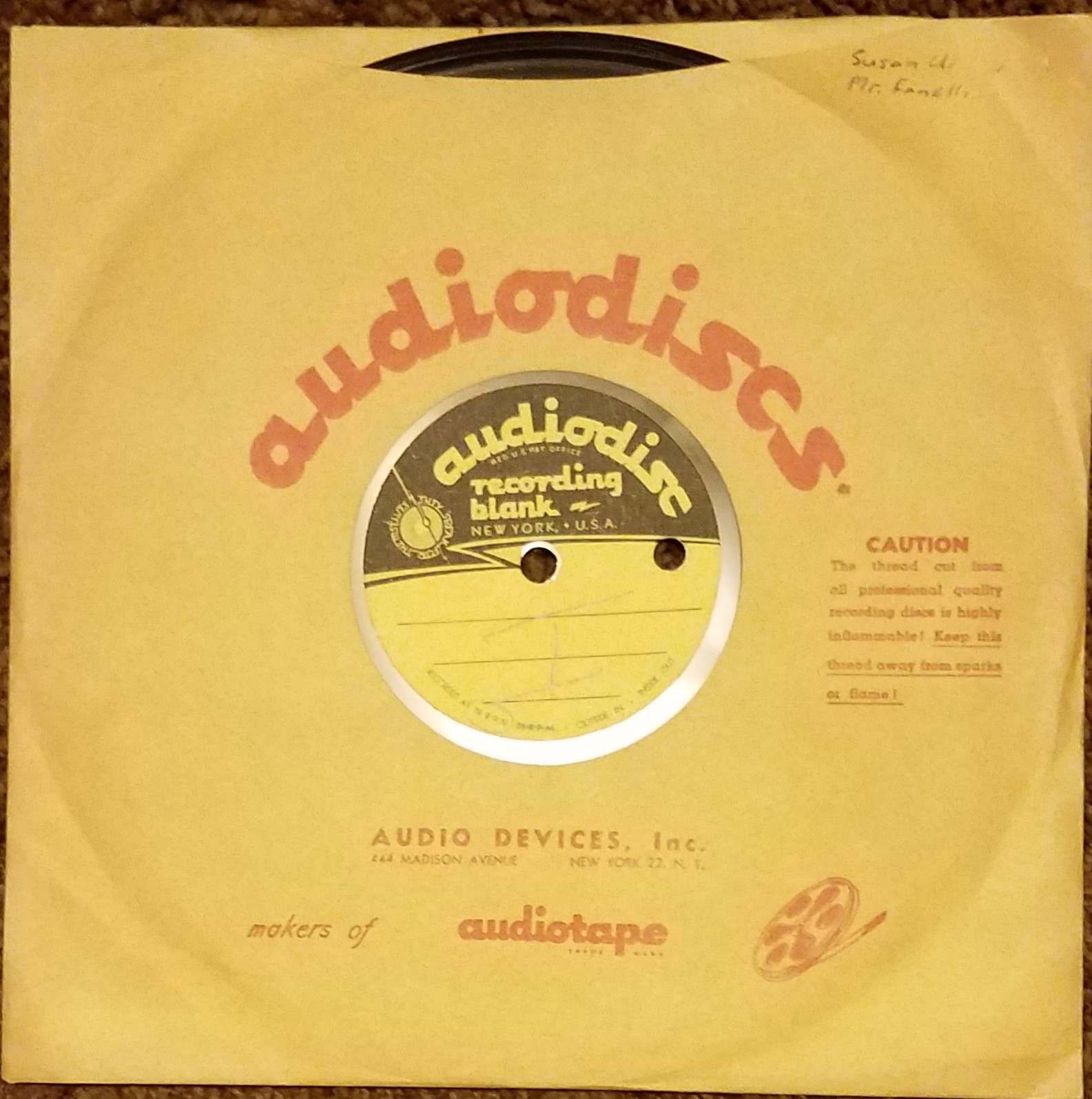 Around thirty years ago, I discovered among my possessions a recording I had made in my 8th grade speech class, some twenty-five years before that. Written on the dust jacket, in handwriting that was identifiably my own, was my name and the name of the speech teacher, Mr. Fanelli, who taught a unit in our English class that year. It was the size of a 45 rpm record, although it only had a small hole in the middle, not the big one that 45s traditionally have. It turned out to be a 78 rpm record. Our turntable didn't have a 78 setting, so we played it at 45. It was low-pitched and sluggish sounding because of being much too slow, but I knew it was my voice because it was saying my name, my address, my birthdate, and other information about me.
If a hobby is "an activity done regularly in one's leisure time for pleasure," my only true hobby as a child was reading.
Remembering as I was getting ready to write this story that one of the things I was required to say on the recording was what my hobbies were (and forgetting that it was a 78 rpm record), I thought I would dig it out, record it on my phone, and then attach the audio file to this story. Unfortunately that will not happen unless I can find a turntable with 78 on it. I don't want you to listen to the growly voice, although it is pretty amusing.
Listening to it again now, I was surprised to hear myself say "My hobbies are swimming, playing the oboe, playing the piano, reading, and collecting stuffed animals." I wonder if we were required to come up with five hobbies, because these do not ring true to me. Reading certainly. Swimming in the summer, sure, but only at camp, because we didn't have a pool of our own or membership in a swim club. Collecting stuffed animals, yes, whenever possible. But playing the oboe I did as a chore because I was taking lessons and had assigned pieces to learn, and because I wanted to be good enough to play in the orchestra at school and at summer camp. Piano I'm pretty sure I had quit playing by this point.
A hobby is defined as "an activity done regularly in one's leisure time for pleasure." By that definition, I would say that my only true hobby of those five that I listed was reading. I also loved to play jacks, either alone or with friends. It was a hugely popular activity at camp, and easy to play at home since I could play by myself, sitting on the floor in my room. I was really good at it too, I could bend my fingers way back for the flipping part of the game, and I was adept at picking up the jacks in the other part of the game. I wonder why I didn't include that hobby when I made my recording.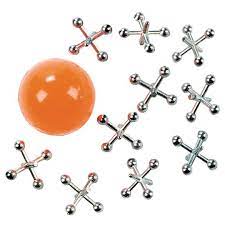 I never got involved in any of the hobbies that involved kits, as described in the prompt text – paint-by-numbers; model airplanes, cars, trains, and boats; beading and weaving; stamp and coin collecting; paper dolls. I wonder now why I didn't. But I don't recall that any of my friends did either. My father had a stamp collection, but I never had any interest in it. I may have done paint-by-numbers a few times, but it seemed silly to me, and not anything like real art.
In high school and college I played a lot of cards, mostly bridge and hearts. (See Bridge Over Troubled Waters.) In more recent years I have immersed myself in playing mah jongg. (See Mah Jongg Blues.) But probably my most consistent, and most satisfying, hobby for virtually my entire life has been singing. I should have included that on my 8th grade recording too, because it was certainly as true then as it is now. I was on the right track when I talked about music, because music has always been an important part of my life, but much more as a singer than an oboist or pianist. My family sang all the time, whether in the car or around a piano (but not played by me). I have always sung along with my records and with the radio. And I have sung in choral groups at summer camp, in high school, college, and as an adult. Basically, I sing all the time.
So if I were making that record now, I would say my hobbies are reading, singing, swimming (now that I do have my own pool), and playing mah jongg. If I were required to add a fifth hobby, I would include writing stories for Retrospect.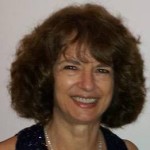 Suzy
Characterizations: right on!, well written