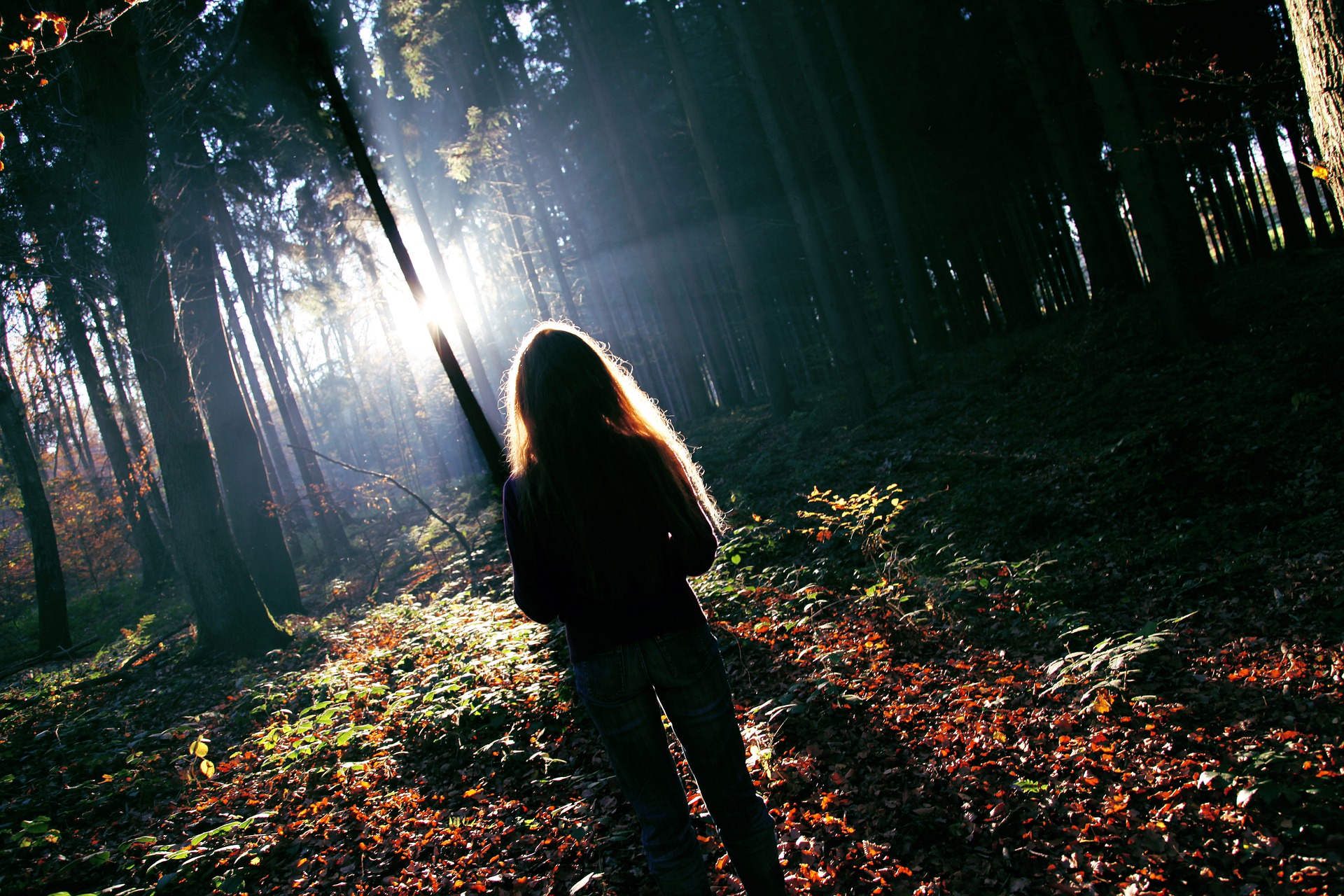 Full disclosure: I've never had a clinical diagnosis of seasonal affective disorder (SAD). But, I recognize I've had the "seasonal blahs" all my adult life, so darkness (the kind in the physical world) is a big issue for me. The problem is, I never can predict precisely when the low mood will strike, whether suddenly or gradually, how severely, or how long it will last.
It was dark, dark, dark, for days, and the bad air made walking outside impossible for nearly six weeks. And BAM, I was clobbered by SAD symptoms--in the middle of summer.
SAD didn't have a name when my father clearly suffered from it. We knew that winter in New Jersey was a difficult time for him, as he often stared out the window looking for the last rays of sunlight. Thinking back on it, I understand why, after traveling to California on business, he was nearly desperate to move here. While the shortness of days still is a problem, California generally is sunnier than New Jersey.
When my own troubles with SAD began in my late 20s, typically the change to daylight savings time was a signal. Although occasionally it feels as if someone flipped a switch, more often I sense a gradual increase in malaise during the month of November, and by Thanksgiving I am not in a festive mood. Low energy and pessimism persist past Christmas, New Year's, and Valentine's Day; problems seem to have one poor solution after another. Until, in early March, with the time change, the switch flips back to hope and energy, or at minimum my mood slowly improves and stabilizes by the end of the month.
There have been times when the pattern has been disrupted in a counterintuitive way. One was the time before, during, and after the El Nino flood that I've written about several times on Retrospect. It rained almost daily starting that November, through the actual flood in February, and frequently after that through Memorial Day, so full sun was all but absent. I remember being really worried about how I might feel, but had a complete absence of dark-related low moods. The same thing happened in the winter of 2001 when my father was seriously ill and died. I was stressed and sad, but didn't have SAD. I can only conclude that because there were specific issues to be addressed, my mind focused on them instead of any general blue moods.
This year I felt fortunate that when California shut down it was March and there would be sunlight for a number of months. I began taking walks to get fresh air, sunshine, exercise, and to keep my spirits up, along with practically everyone else in the neighborhood. Then in the summer the wildfires came, and smoke blotted the sky like a painting out of a nightmare. It was dark, dark, dark, for days, and the bad air made walking outside impossible for nearly six weeks. And BAM, I was clobbered by SAD symptoms–in the middle of summer.
It took a few weeks to recover once the sun came back. Now, as the solstice approaches, I am careful to walk outside during the middle of the day, even if it's for just 15 minutes. One of these years I'll do some serious research on all those light boxes we see advertised, but this year my mind will still be busy focusing on the craziness of 2020 and looking forward to early March–for the time change and for the vaccine.
Marian
I have recently retired from a marketing and technical writing and editing career and am thoroughly enjoying writing for myself and others.
Characterizations: moving, well written