It seems to me I was raised Protestant. At least those were the Sunday schools I attended. My Dad was raised Catholic -as in most Latino families- but never spoke of it. He scoffed a little at my Mom who loved to dress up my brother and I and walk to church. One of my favorite books, shared with my own kids, was The Bible in Pictures. Kind of a graphic novel in black and white, interspersed with beautiful paintings of the celebratory Jesus Entering Jerusalem or the pathos of Jesus on the Cross. Memorable stuff.
It felt like every one was recruiting me...
A particular honor of Sunday school was to be invited to participate in the Christmas Pageant. One year I was honored to dress up in real shepherd clothes, carry a real jeweled knife from Israel, and stand by the manger gazing at the Baby Jesus. But as I was reminded for many years afterwards, I didn't actually stand. I fidgeted, hopping from one leg to another like any normal seven year old.
When I reached college, with history as one of my favorite subjects, I was exposed to far more than the suburban version of Christianity. And disappointment and disillusion set in. Too many people died in the name of God, too many televangelists were getting rich, and too many similarities existed between religions to justify me selecting just one to join. It felt like every one was recruiting me with promises of, "our club is the best, here's the initiation requirements, and you'll get these special benefits that none of the others allow."
By now I've come to realize the absolute need to have spirituality in our lives, to help us understand our relationship to the world and each other. I've become very familiar with the history of all the worlds' great religions, and I say my prayers every night as I have since Sunday school. And so my relationship with God is uniquely my own.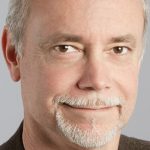 mike7353
Characterizations: been there, right on!