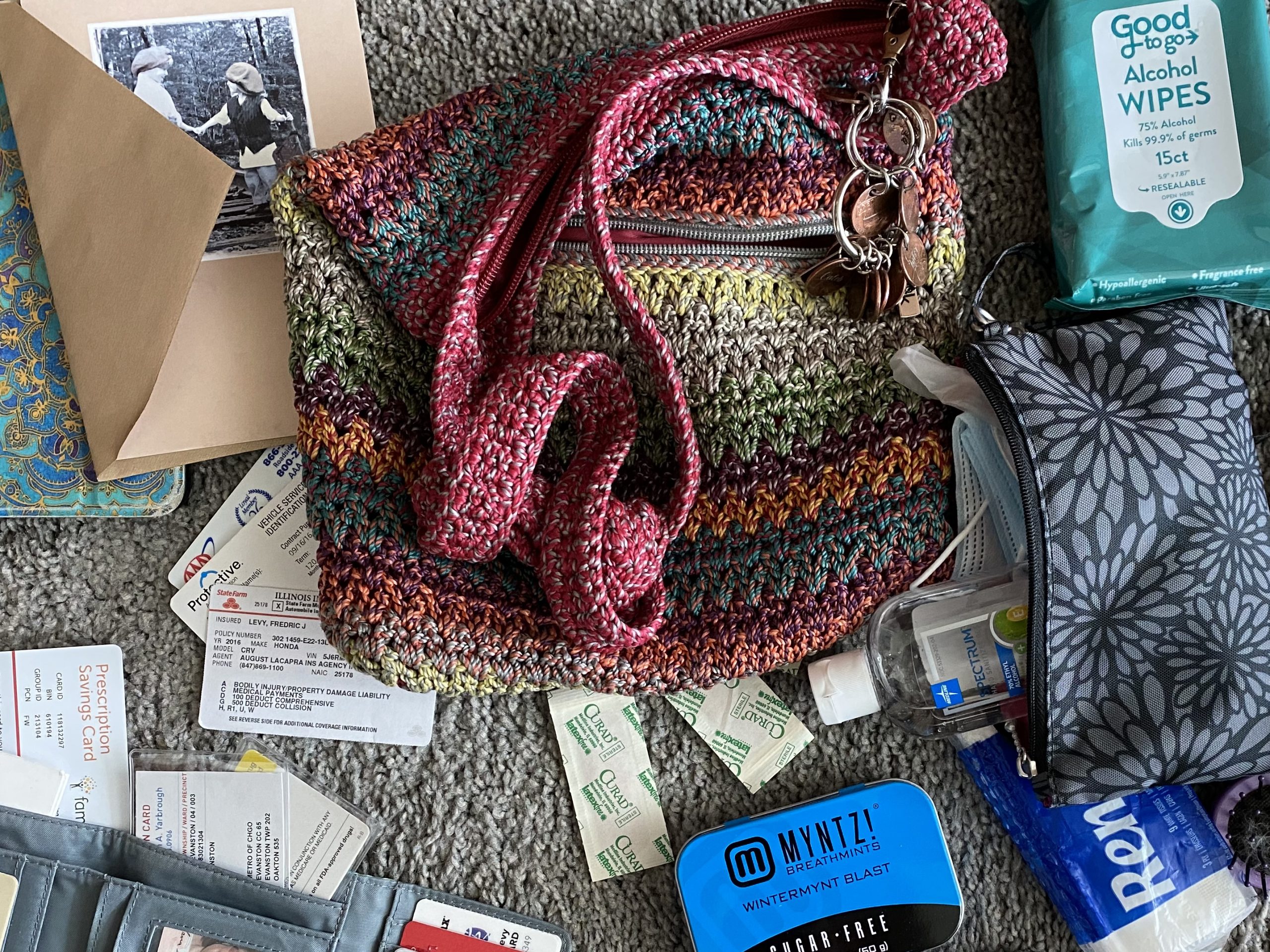 I have tried buying smaller, light weight purses to spare my back. But that will only work if I don't overload them until they are bursting with essentials that I can't leave home without. Or so I think. I'm going to inventory the contents of my smallish summer purse. Here are the items that are must-haves for me:
Phone (not pictured because it was taking the pictures for my story)
Anniversary card for my son and daughter-in-law (now I just have to send it on time)
Pills (just in case)
Band-Aids (what grandmother wouldn't have some of those)
Kleenex
Pen (to write notes or checks — yes, I know I could use my phone for these things)
Keys (much pared down — only for my and my daughter's house and one car fob because I retired my work keys and we are seeing if we can get by with one car)
Hairbrush
Lipstick
Chapstick
Lactaid (never know when we will find ice cream)
Tums (for eating something I shouldn't)
Alcohol wipes (again, just in case)
COVID emergency bag (hand sanitizer, extra masks, rubber gloves — not ready to let that go yet)
iPad Mini (mostly for reading e-books when I'm waiting for doctors or grandkids)
Mints (never know when I may need fresh breath)
Of course, I also stuff a wallet in there. In addition to needing some cash for tips or places that don't take plastic, it holds a driver's license, car insurance and AAA card, three medical coverage cards, a few essential credit cards, library card, blank check (you never know), old business cards (could probably toss those after eight years), voter ID card, and prescription savings card. I know. I could put a few of these on my phone along with the picture of my proof of vaccination card. I'm afraid to carry that one with me in the event I am mugged.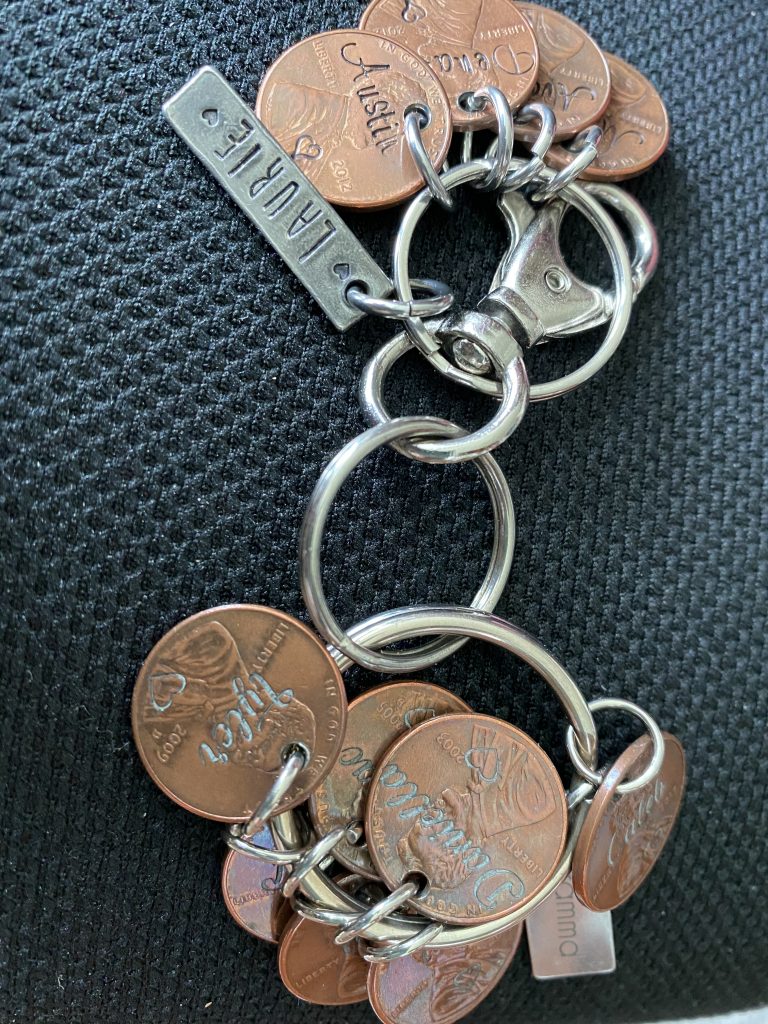 The purse itself is amazing. It holds all of this as well as a key chain with pennies representing my grandkids. Their names are on one side and the penny is from their birth year. How could I leave home without this special Mother's Day gift? But here's the thing. My light weight purse weighs a ton. And it only has one outside zipper for my phone. I would prefer a second one for my house keys, but still, this bag is a feat of engineering.
I never leave home without all of this unless I am just taking a walk in the neighborhood. Better to be prepared than sorry. I envy my husband who just stuffs his phone in one pocket, his keys in another, and his wallet in his back pocket. I guess he figures if he needs anything else, he knows where to find it.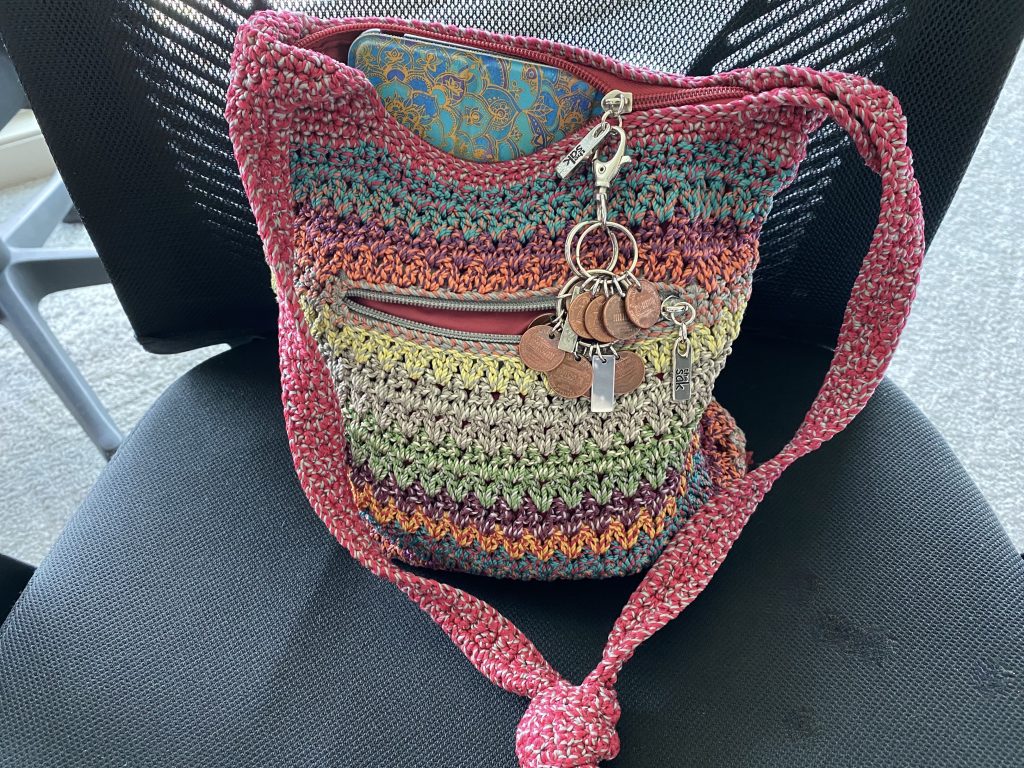 I invite you to read my book Terribly Strange and Wonderfully Real, join my Facebook community, and visit my website.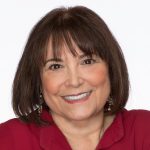 Laurie Levy
Boomer. Educator. Advocate. Eclectic topics: grandkids, special needs, values, aging, loss, & whatever. Author: Terribly Strange and Wonderfully Real.
Characterizations: funny, well written