Didn't learn about history,
Didn't learn biology,
Didn't learn about a science book,
Didn't learn about the math I took.
In short, American kids have been robbed of more than a year of education by the coronavirus and the failure of the previous administration to even try to control the pandemic.  It has been frustrating for the kids, for their parents, and for their teachers.  And it has been very frustrating for me, as a substitute teacher who actually cares about helping kids to learn.
Prior to mid-March of 2020, I usually worked five days a week, at three different high schools in the Wilmington, NC area.  I teach math, all the way up through calculus, chemistry, and physics.  I also have become the French sub of choice, based on the one year of French I took in college in 1967-68, and am quickly becoming the Spanish sub at one of the schools, now that I have some 320 days of Duolingo on my record.  But all in-school education came to a screeching halt in New Hanover County, NC when it was announced that the covid crisis was a pandemic.  For the remainder of the spring semester of 2020, all education was conducted online and no subs were needed.  The success of the online education was, well, underwhelming.
For the fall semester, the state allowed school districts two options, either to continue full online education or to go to a hybrid plan, in which the students would be divided into two groups that attended in person half a week and then online the other half, and a third, optional, group that continued full online education.  New Hanover County Schools opted for the hybrid system, with one group of students attending in person on Monday and Tuesday, a second group on Thursday and Friday, and everyone tuning in online for support and tutoring on Wednesday.
I got a call in mid-September asking me if I would consider taking an "extended" sub assignment to replace a math teacher who had moved to the county where he grew up.  The assignment was to be "extended" rather than "long-term" because my provisional teaching certificate is in science rather than math.  (A long-term sub job pays at least beginning teacher salary, while an extended job pays only $103 per day.)  The fact that I am the only sub at that school that can actually teach math did not really matter.  I nevertheless agreed to take the job, for the sake of the kids, but I made it clear that I would not do lesson planning, grading of assignments and tests, dealing with parents, or any of the paperwork that comes with the job.  They really needed me, however, and agreed to have me work with three regular teachers as "mentors", who would be the "teachers of record".  While I was subbing, they would continue to try to find a full-time teacher to take over the class.
The hybrid plan began on October 12 and I was there in the classroom to meet my students.  My first block class had a handful of students on M-T, and another four or five on Th-F.  A few of the students were there on all four days because they had been identified as "exceptional children", and there was an EC teacher assigned to me in addition to my mentor.  (I learned early in the experience that there were at least five autistic students, although as a sub I was not told which students were on "the spectrum".)  My "mentor" was a former EC teacher who had been drafted the year before to teach math, because she had taken enough math classes in college to qualify for a math certificate.  For the first week, she dropped in a few minutes each day to check on me, but it soon became apparent to both of us that my math teaching abilities far exceeded hers, so she suggested that I bring my students to her classroom for team teaching.  For the rest of the semester, I would sit near her desk while she worked with a document camera, a projector, and a Zoom connection to teach our in-class kids and our "virtual" students.  When she made a mistake or failed to mention an important concept, I would whisper to her what she should have said, and she would make the correction.  For a really difficult topic, she would simply invite me to come to the front of the room and teach in her place.  She was not at all upset about my correcting her but welcomed the chance to learn more about the math that she was responsible for teaching.  To this day, when I pass her room, I look in at her and say, "Hey Boss" and she giggles.
My second block mentor was a guy who had decided to let a software product called "Edgenuity" do all of the instruction.  My only task was to be in the classroom and online with my document camera and Zoom to provide support for students who were not getting what they needed from Edgenuity.  Because I was a sub, however, I did not myself have access to the software.  From time to time, he would print out paper copies of the Edgenuity lessons for me.  I quickly concluded that the software was really bad – it had errors in the explanations and also prevented students from progressing to a new topic until they had completed the previous topic, which meant that it was impossible for me to stay in sync with them.  I only had one student who regularly came to class.  I would just let him work and then answer any questions he might have.
Third block was planning.  My fourth block mentor was the calculus teacher, with whom I have had a great relationship for seven years.  She provided me with great plans and assignments, and the students in the class worked hard to succeed.  My greatest accomplishment was working with a young lady who told me that the only time she had been successful in math in the past was when I was the sub for a few weeks in a previous year.  She really struggled, but she was there either in class or online every day, and she was always there for my tutoring sessions on Wednesdays.  (Because she was usually my only Zoom client, I had to get permission from her dad to do one-on-one Zoom sessions with her.)  She ended up getting a curved 83 on the end-of-course exam, which thrilled both of us.
We are now in the second semester and I am back on the regular sub list.  I still work almost every day, but I don't necessarily know where I will be on any given day.  Last week, I was there four days for the calculus teacher, whose son, a defensive halfback for the Pittsburgh Steelers, took the entire family on a vacation to Disney World.  One day, as I was going through a particularly difficult presentation of using parametric equations to find the area of an ellipse, I told the students that I was going to use the double-angle formula for the cosine to perform an integration.  They said "What's the double angle formula?"  When I pointed out to them that they should have learned the double angle formulas in pre-calculus, they said "Oh, pre-calculus was last year, we didn't learn anything in that class."
I think that response would be widespread in any class on any subject where the students were asked to learn online.  These are young people who, for the most part, have not developed the ability to self-regulate their behavior.  It was clear that in many cases, they would sign on to a Zoom session in order to be counted present for attendance, but then would go off and do something else rather than attend to the Zoom presentation.
I almost feel like we should just write off the last year and a half and have a do-over.  In terms of real learning, it was a waste.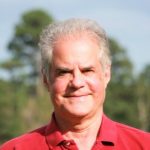 Jeff Gerken
Characterizations: right on!, well written