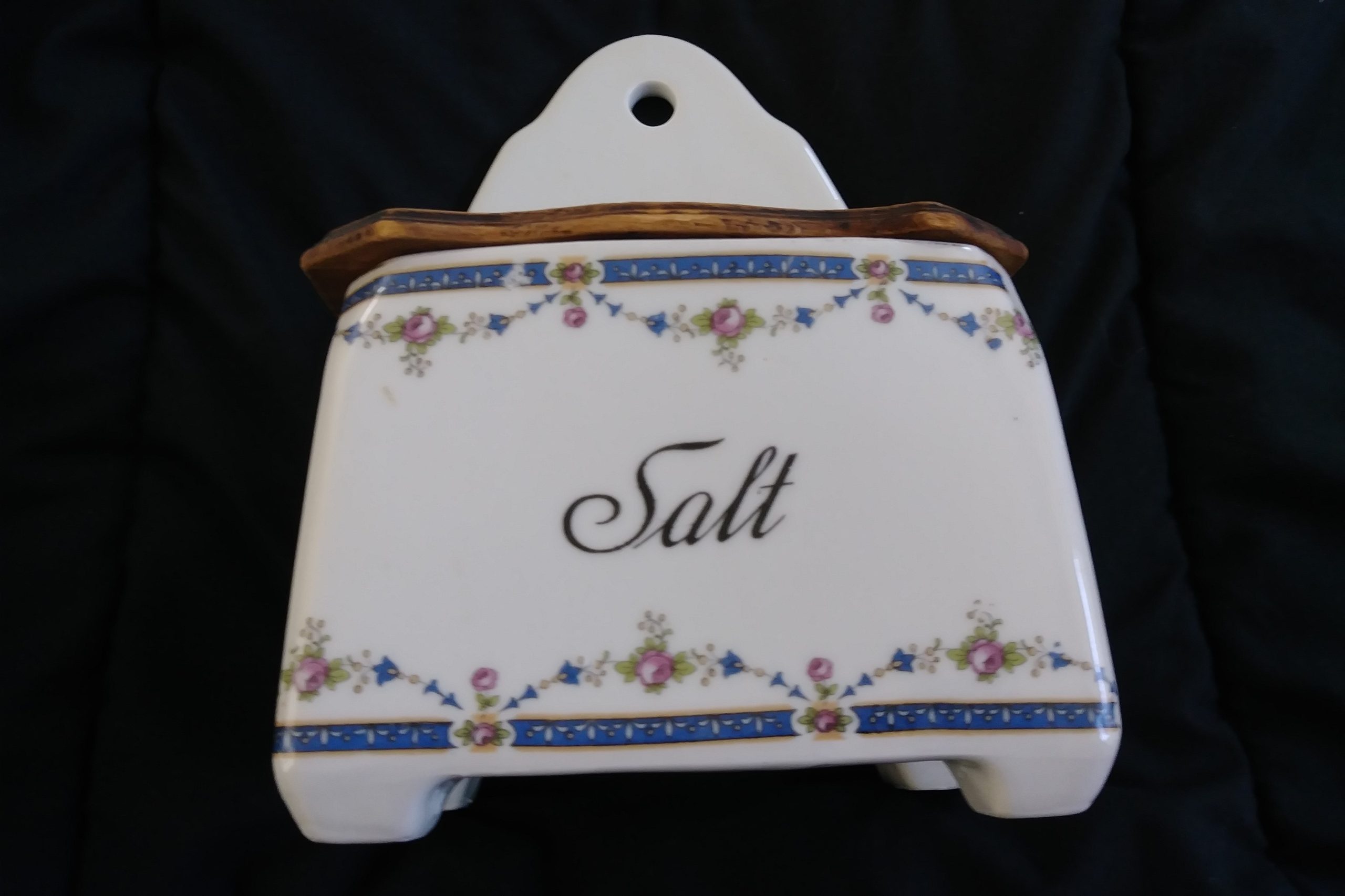 A couple of my kitchen items are older than I. In a cabinet is a box of silver plate, with place settings for 12, an extra set that my paternal grandmother Leah owned. Everything needs replating, and the utensils constantly must be polished. I don't use them any more, and no one else wants the set. A few years back I gave away the old Sunbeam Mix Master that my mother got as a wedding gift. As a child, I enjoyed the whirring sound while dialing up the speed to beat egg whites. The motor still worked, although the bowls and beaters had to be replaced, but this indestructible thing weighed a ton. Since I don't bake very often, it was time for it to go.
... it is the only thing I have that belonged to grandma Rose.
I moved my mother's white Russell Wright covered serving bowl from the kitchen to a display shelf where I can appreciate its beauty. It's a few years older than I. My family used the entire set of dishware throughout my childhood, and the pieces gradually chipped and broke. The serving bowl, and a pitcher that my brother has, are the only survivors. They are beautiful examples of mid-century design. A few years ago I did some research and found they are more valuable than I expected, which surprised my mother when I told her.
By far the oldest and most sentimental piece I have is the cute salt box pictured in the featured image, which also is on my display shelf. My maternal grandmother Rose probably got it in the 1920s, and it was modest even then. While it lacks the aesthetic qualities of the Russell Wright bowl, it is the only thing I have that belonged to grandma Rose. I never asked if she put salt in it, but assume she did. Now the box is full of the pleasant memories I have of my grandmother, which I can enjoy each time I look at it.
Marian
I have recently retired from a marketing and technical writing and editing career and am thoroughly enjoying writing for myself and others.
Characterizations: right on!, well written