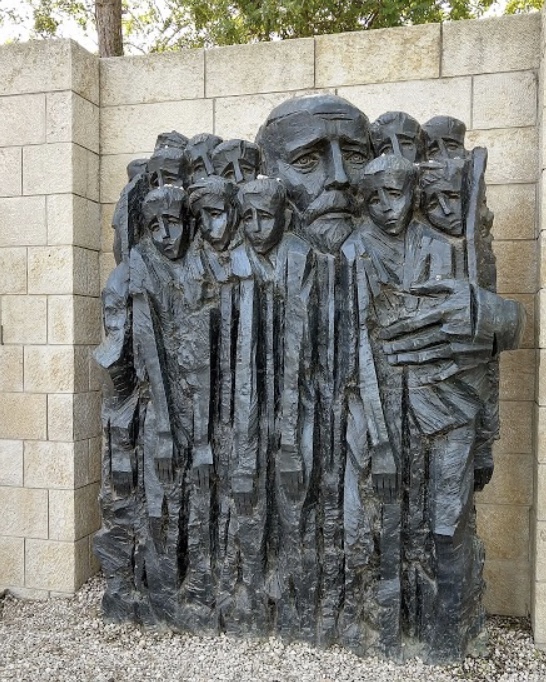 I'm not a religious person but I've always been proud to be Jewish and deeply connected to my faith – and moreso when I'm in Israel.
The summer before he graduated from high school,  my son Noah spent 6 weeks there at a scouting program run by the Israeli army called Chetz V'Keshet  (Arrow and Bow).
My husband  Danny and I planned to spend 10 days or so in Israel during that time, and would see my few Israeli relatives who lived there,  and the many more in Danny's family.  In fact some of Danny's relatives had gone to Palestine as early as the mid 1930s,  and in 1941 his uncles were among the founders of Dorot, an industrial and agricultural kibbutz where we've stayed near the northern Negev, not far from Gaza.
Chetz V'keshet  had a strict parents visiting  policy and we could see our son only on nights when he was "on liberty".  And so Danny and I planned accordingly.  spending time with our relatives, seeing more sights,  and touring the land.
One afternoon we went to the Israeli Holocaust memorial  Yad Vashem (A Monument and a Name). 
In the parking lot we saw a group of teenagers in uniform stepping off a bus.  We assumed they were young soldiers –  a common sight in Israel where everyone serves in the army after high school.
Entering the museum I was soon overwhelmed.   I've been to other Holocaust memorials before and since,  in New York and DC and Berlin,  but none could have prepared me for Yad Vashem.  It was the most powerful and the most moving – perhaps partly because it was in Israel.
On one wall were dozens of photographs of children who had perished in the camps.  I stood before it with tears running down my cheeks when  I heard a familiar voice behind me say "Mom".   By serendipity the bus we had seen in the parking lot had just brought Noah and his group to Yad Vashem.
Wordlessly we reached for each other and embraced,  and together we cried for all the children who had no voice.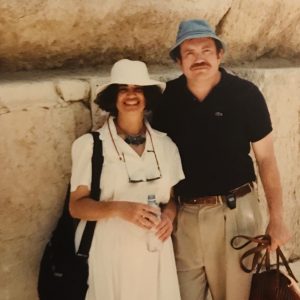 Me & Danny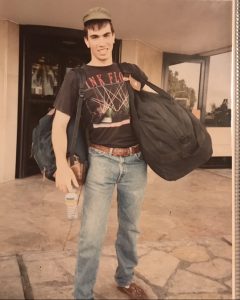 Noah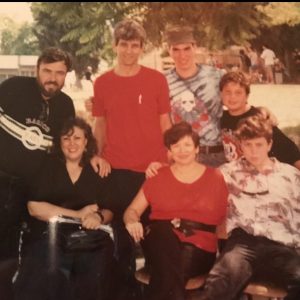 Danny's maternal cousins/ the Ben Dovs & the Feldbrandt's w Noah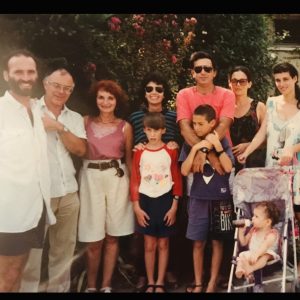 Danny's paternal cousins/ the Be'er's,  the Goren's,  & the Hermoni's
– Dana Susan Lehrman
Dana Susan Lehrman
This retired librarian loves big city bustle and cozy country weekends, friends and family, good books and theatre, movies and jazz, travel, tennis, Yankee baseball, and writing about life as she sees it on her blog World Thru Brown Eyes!
www.WorldThruBrownEyes.com
Tags: Israel, Yad Vashem
Characterizations: been there, moving, well written