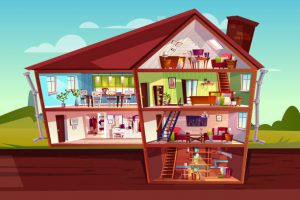 Most houses have basements or attics, some even have both. They might be only for storage, or they might have finished rooms that expand the living space of the house.
Think back
… did you ever live in a house with a basement or attic as a child or as an adult? If so, what are your memories of those spaces? If not, did someone you know have such a space where you spent time?
Share your Basements and Attics stories forward.
Start Writing